Walking in crowds is difficult in the best of times. The rise of smartphones has added extra difficulty. We have all probably experienced the mobile dance - when you have to correct course as someone is paying more attention to their phone than where they are going. That's why I was interested to see this week that China was trialing a smartphone only lane, hopefully so smartphone users can only crash into other smartphone users.
Life is truly in the "text lane" in Chongqing, China, where city authorities have designated a 100-foot cellphone lane for texting while walking. I'm looking forward to when this takes off around the world. So far residents seem to be stopping and taking photos of the below sign then properly using the lanes.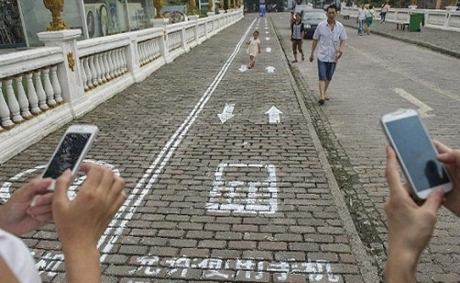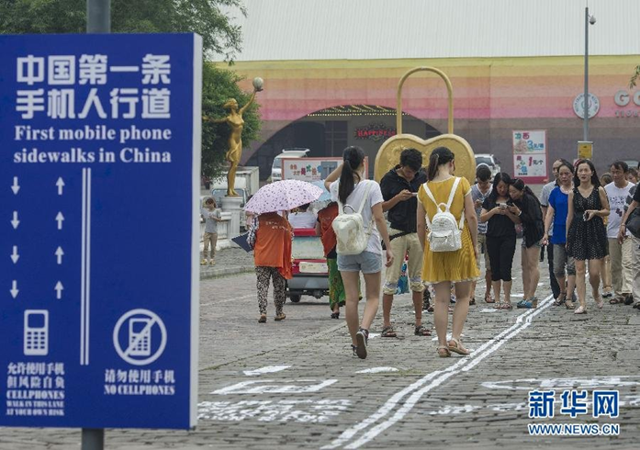 As an investor I'm always interested in new consumer trends or habits. So what are our thumbs doing on these phones? In the US users are either on Facebook (NASDAQ:FB), Twitter (NYSE:TWTR) or playing games (see below). According to the Comscore US Mobile app report a staggering 42% of all time spent occurs on the individual's most used app. The app field is dominated by Facebook, Google, Apple (NASDAQ:AAPL), Yahoo (YHOO), Amazon (NASDAQ:AMZN) and eBay (NASDAQ:EBAY). They account for 9 of the top 10 most used apps, 16 of the top 25, and 24 of the top 50.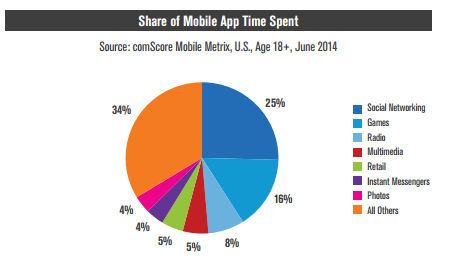 Source: Comscore the US Mobile App Report
However these are just US numbers - what about China? The data is similar but the companies are different. The top app list is dominated by Tencent (OTCPK:TCEHY), Alibaba (NYSE:BABA) and Qihoo (NYSE:QIHU). The most used app is Tencent's Wechat, a Chinese messaging service similar to Facebook. Alibaba's Taobao, UC Mobile browser and Alipay also are top apps. Alibaba is dominant in e-commerce with 80% market share - it is even more dominant on mobile with 86% share. Alibaba has learned from Facebook's mistake - the company has already proven it can can monetize mobile, increasing mobile rates in December 2013 though they are still half that of desktop (see below).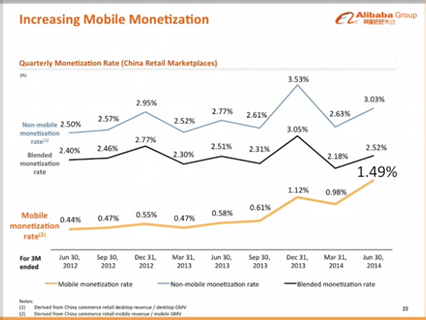 Source: Alibaba roadshow
According to iResearch only 22% of China's population have shopped online - this compares to 37% of the population using mobile to access the internet. We expect both these numbers to increase. Tencent and Alibaba should be the biggest beneficiaries especially if more text lanes are created.
Disclosure: Decisive has no position in Alibaba or Tencent stock.
The material in this article is for informational purposes only and in no way constitutes a solicitation of business or investment advice. The material has been prepared without regard to any client's or other person's investment objectives. Before making an investment decision you should consider the assistance of a financial adviser and whether any investment or service is appropriate in light of your particular investment needs.
Editor's Note: This article discusses one or more securities that do not trade on a major U.S. exchange. Please be aware of the risks associated with these stocks.