Computer Task Group, Inc. (NASDAQ:CTG) belongs to the IT services industry and provides IT solutions and staffing services for large companies, mainly in healthcare, technology, energy and financial services. Its innovative processes and products have allowed it to leapfrog in front of its competition in the IT services space, and the company has seen incredible traction in North America and in Europe. With the strong boom in the healthcare sector over the past year, CTG has come out as a leader in its field and it is well-positioned to adapt to future industry trends and shifts. Currently trading near its one-year low of 11.62, CTG is an attractive investment opportunity given its cheap point of entry.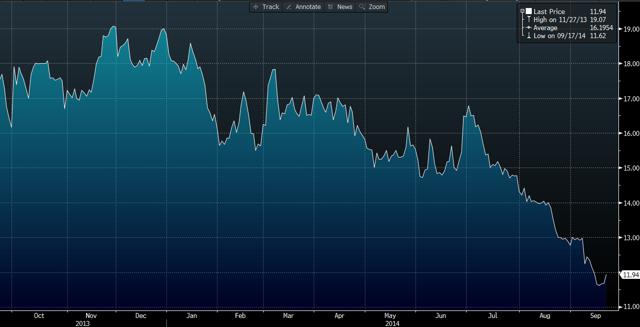 Business Description
CTG provides IT solutions and staffing for companies in the United States and Europe. A majority of its revenue comes from high-growth industries such as healthcare, where it is a dominant player given its strong and extensive background in the field. CTG has over 45 years of experience in the industry and has helped a multitude of companies achieve their clinical, operational and financial goals. In the past five years, during a period in which the IT services industry was struggling, the company increased its revenue by nearly $150mm, doubled its EPS, and improved its operating margin by over 2%. While many other micro/small-cap competitors have fallen flat, gone bankrupt, or sold parts of its businesses in order to raise capital, CTG has performed impressively for a company of its size.
CTG's IT solutions segment allows companies to address specific business needs and have it find the correct IT solutions to meet those needs. Products in IT solutions are largely software-based, including the implementation of electronic medical records (EMRs) and health information exchanges (HIEs) for healthcare firms. The company's IT solutions encompass every part of the IT business solution life cycle, including planning, developing, implementing, managing and maintaining new and existing products for clients. Although IT solutions is the smaller half of the company's total revenue at 39.4%, CTG has made it clear that it wants the segment to become the company's fastest growing business. Previous investment in this area has only supported the company's proposals for cost reduction and productivity improvement.
IT staffing includes the hiring, retaining and managing of IT talent for the company's clients on a temporary or long-term basis. Through IT staffing, CTG personnel work on-site for different clients and assist in high-priority and high-volume IT projects. The company maintains a competitive edge in this area by taking advantage of a managed services model that provides clients with high-value support through cost-effective supply models customized to their needs. In IT staffing, many users of external technology support are beginning to cut costs by reducing their number of approved suppliers. However, CTG has avoided this problem and has continued to remain as a preferred provider of IT staffing support.
Outlook
The entire IT services industry has picked up dramatically over the past five years, and CTG has without a doubt benefited from this trend. Global IT services spending accounted for 31.6% of total spending in the technology industry, and the amount is expected to grow at a CAGR of 3.6% through the end of 2018.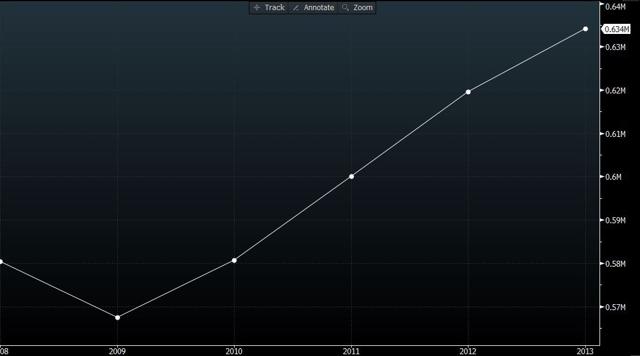 Additionally, as CTG has a notable European presence with operations in the U.K., Belgium and Luxembourg, it should be further noted that numerous market analysts believe European companies will begin to further utilize outsourcing and consulting services in order to reduce IT costs during slow economic growth. In February 2013, CTG acquired etrinity, a European healthcare IT consulting firm. With this acquisition and its already established operations in Europe, the company is well positioned to do well in the continent. In its annual report, the company also stated its belief that European healthcare providers will begin to implement U.S. healthcare software packages to improve delivery and margins, which should ultimately bode well for CTG.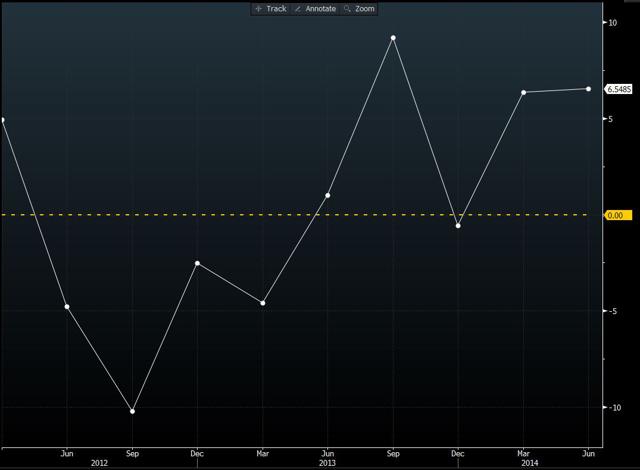 A major trend that has gained prominence throughout the technology industry is the emergence of "big data." CTG is set to capitalize on this trend by offering two unique applications that will use business intelligence in order to achieve significant outcomes for its clients while reducing IT costs. In the company's largest vertical market, healthcare, big data is increasingly gaining attention, as data analytics allow different healthcare providers to absorb massive amounts of information more efficiently. This information can be used to determine better healthcare practices in order to provide optimal treatment plants for complex and costly diseases. Another application that CTG has planned is to track billing and payment errors in multiple areas such as fraud, waste and abuse. Through this, companies will be able to analyze sets of data over multiple years in order to cut future medical costs through policy changes and enforcement.
SWOT Analysis:
Strengths - CTG has an established presence in Europe, which is set to have a greater geographic importance to IT consulting in the coming years. In addition, the company has no long-term debt, meaning that it can grow effectively without outside influence. Over the past few years, the company has seen strong demand from the healthcare sector, which should continue to do well for the company over the long-term.
Weaknesses - CTG operates in a highly competitive industry and is still relatively small compared to other IT consulting companies. Moreover, a large percentage of its revenue (21%) comes from one client, IBM (NYSE:IBM). If CTG loses this relationship, it will cut into the company's billings significantly.
Opportunities - Ongoing health reform is driving increased demand for healthcare IT consulting services and solutions. Although CTG operates in many different industries, its cash-cow is healthcare and it has extensive experience in the field. The company is also positioned well for the growth of "big data" through its existing architecture and recently formed partnership with SUNY Buffalo, which will grant the company access to its supercomputing resources.
Threats - Being in IT consulting, CTG faces stiff competition. Also, for the company's healthcare segment specifically, its business will depend on upcoming public sector decisions which will impact the company's healthcare clients.
MD&A 2013 10-K:
In FY 2013, CTG saw flat revenue growth largely due to softening demand from the company's healthcare clients. The softening demand was because of the sequestration that the U.S. government enforced in 2013, which reduced funding to hospitals and various healthcare companies. However, with the deadline for compliance to ICD-10, the new U.S. standard for diagnostic and healthcare billing codes, set to October 1, there is room for numerous potential clients to require IT consulting firms to prevent disruptions in claims that will occur during the switch. In IT staffing, while the company saw a decrease in personnel requirements from its largest client, this loss was made up for by strong demand from other customers. CTG also posted its highest operating margin since 1999 at 5.9%, which is due to lower SG&A costs as a percentage of the company's revenue.
In the 2013 annual report, the company's CEO James Baldt insists that the company performed strongly given market conditions. CTG has had strong free cash flows and low capital expenditures. It initiated a quarterly cash dividend of $0.05/share (currently $0.06/share) in 2013, and the company also began the practice of share repurchases. For investors, it should be quite clear that the company's management is looking strongly toward healthcare. CTG believes that it is in a great position to capitalize on growing demand in the healthcare markets through consulting services tied to health reform as well as healthcare data analytics and other services.
Peer Analysis
When compared to a group of similar competitors, including CDI Corp. (NYSE:CDI) and Monster Worldwide (NYSE:MWW), CTG is very impressive. Its price-multiple ratios indicate that it is undervalued compared to its competitors, and the company's profitability ratios show very positive signs for it as well. The company holds no debt and is fairly liquid.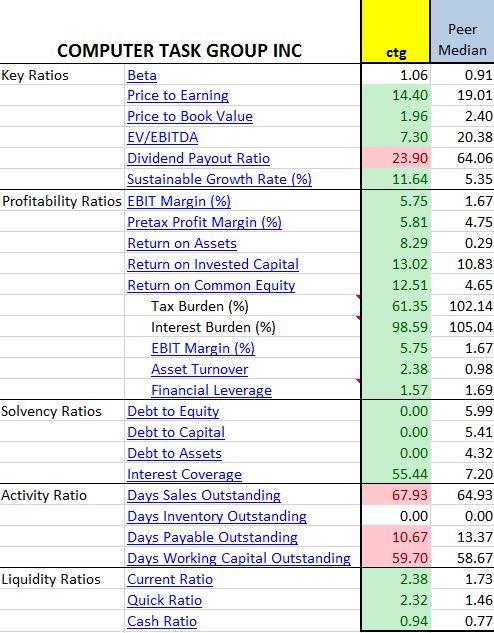 Ratios Overtime
For the most part over the past five years, CTG's profitability ratios have been trending upwards, excluding the previous year when the company's revenue from the healthcare consulting segment fell flat. It is also great to see that the company's price-multiple ratios such as P/E, P/B and P/FCF have been declining, presenting a decent buying opportunity on those metrics. As the company continues to generate more cash and hold no debt, CTG's liquidity ratios increase.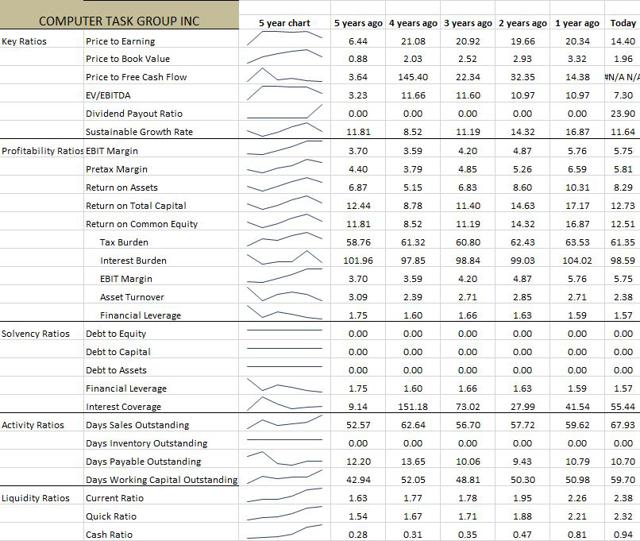 Short Interest
With short interest at 7.11% of all outstanding shares, CTG's figure is below the average between its main competitors. As there is indication that the company may be oversold, short interest has dropped over the past month and a half, giving positive signals to investors.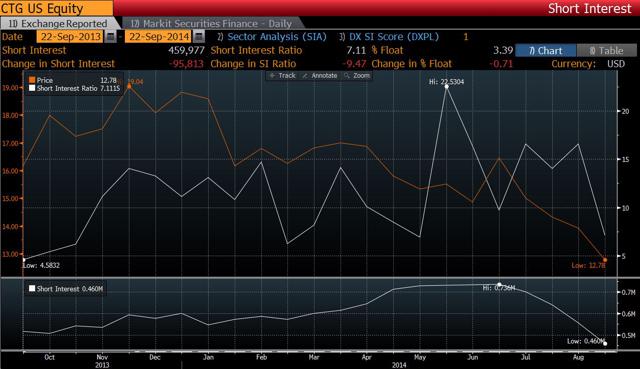 Bollinger Bands
When the lower bound is hit, it is interpreted that a security may be oversold and is presented as a good buying opportunity. Conversely, when the upper bound is hit, a security is overbought. Using two standard deviations, CTG follows the former.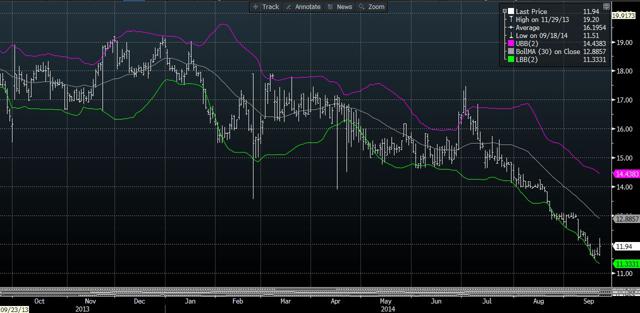 Regression
Using an ROE Decomp Regression, CTG is analyzed based on its current P/B ratio as well as its growth rate, beta, dividend payout ratio, ROE and operating margin. According to the regression, CTG is currently trading well below its predicted valuation of 28, which is what the company was trading near in early 2013.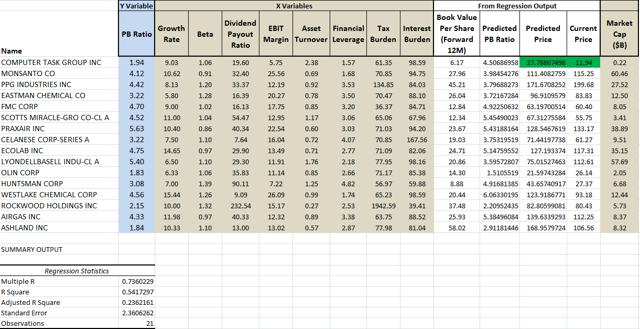 Conclusion
At its current price point of around $12, the company is a great buying opportunity for investors looking for exposure into the IT consulting field. With the significant strides that healthcare IT consulting has had over the past few years, and the future growth to come in the field, there is still a lot to come from this small-cap player.
Disclosure: The author has no positions in any stocks mentioned, and no plans to initiate any positions within the next 72 hours.
The author wrote this article themselves, and it expresses their own opinions. The author is not receiving compensation for it (other than from Seeking Alpha). The author has no business relationship with any company whose stock is mentioned in this article.