In the previous week, precious metals investors have seen gold and silver prices plunge due to heavy shorting as we can see in the most recent weekly COT report (charts below created by Correlation Economics). The probability of a short covering rally has increased tremendously.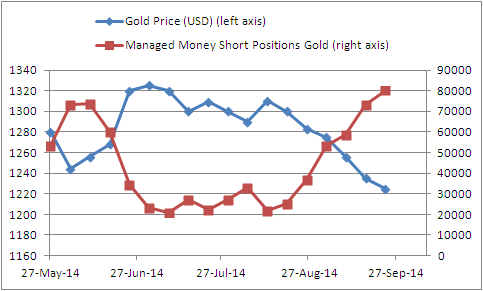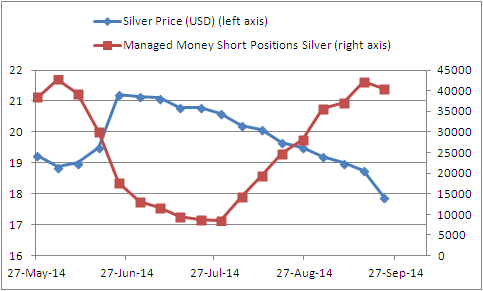 What is most interesting to see here is that the silver market is leading the gold market with some unseen events in the silver market. For example, on September 21, we saw heavy volume to the downside in after hours trading in silver. This is very unusual as we have never seen such high volume before in after hours (see chart below by Netdania.com).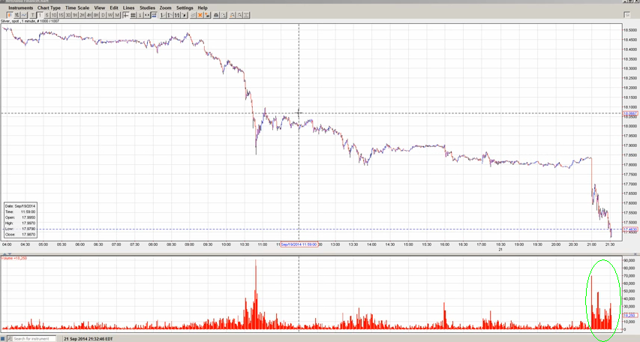 The unintended consequences from these takedowns are very pronounced when we look at gold and silver bullion demand, the premiums and the declining stock levels in Shanghai.
In the latest month we have seen heavy physical demand both for gold and silver across the globe.
Let's start with the U.S. Mint sales. In September 2014, U.S. Mint sales have rebounded from their lows (see chart below created by Correlation Economics). The downtrend in U.S. Mint gold sales has ended in my opinion.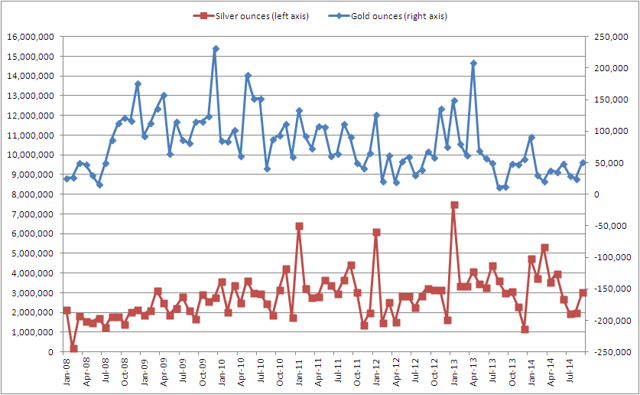 The ounces silver sold compared to gold has declined somewhat, but is still in a rising trend (see chart below created by Correlation Economics).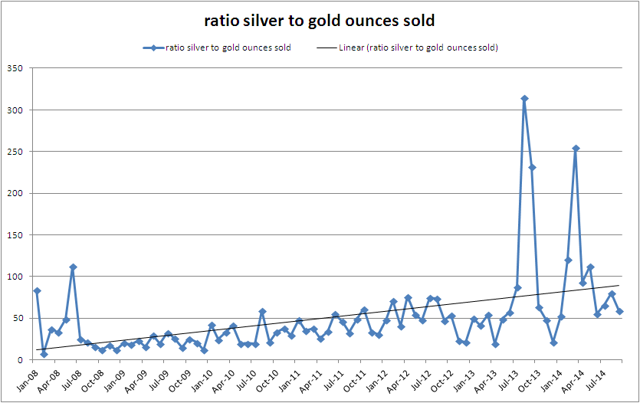 Similarly, the Perth Mint in Australia has seen rebounds on their side as well. Gold bullion sales have risen 20% year over year (see chart below from Perth Mint).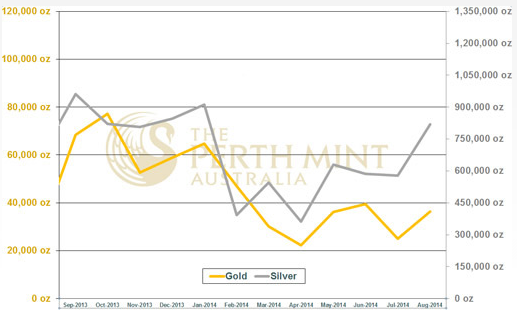 Next on, Shanghai silver inventories have hit a new low of 80501 kg in their vaults due to increasing demand. At this rate they will be out of silver in less than 2 months, which could be an interesting event.

Finally, we see that Chinese gold demand has started to surge this week when we look at the SGE withdrawal numbers (see chart below from bullionstar.com).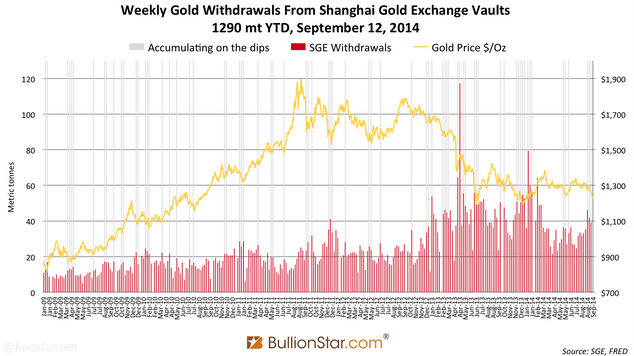 The latest number at the SGE this week indicated a 50260 kg withdrawal, which is another record number for 2014 (see table below from SGE). This tells me that China is eager to scoop up all the cheap gold.

Premiums have started to increase heavily too (all charts below created by Correlation Economics).
We're talking about 30% premiums for silver bullion sold by miners.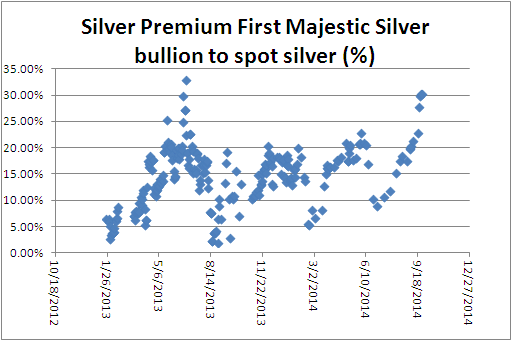 APMEX silver premiums have rebounded too (24% premium).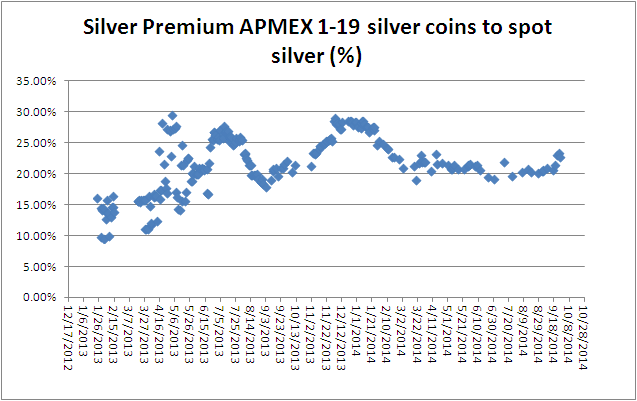 Shanghai Silver premiums have come down to 10% from 14% but are still at record highs.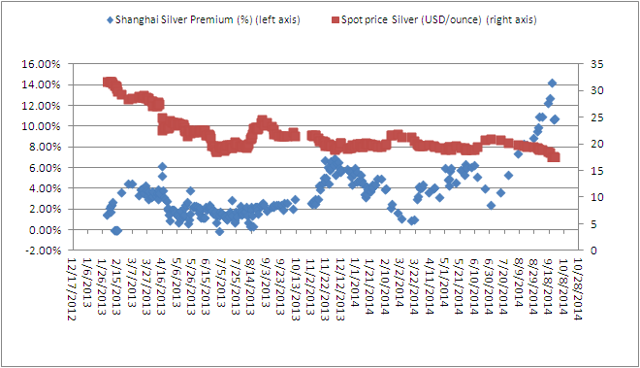 Conclusion: When we take a look at precious metals demand across the world, it is obvious that demand has started to surge due to the recent plunge in the gold (NYSEARCA:GLD) and silver price (NYSEARCA:SLV). The increasing premiums reflect this trend.
Disclosure: The author has no positions in any stocks mentioned, and no plans to initiate any positions within the next 72 hours.
The author wrote this article themselves, and it expresses their own opinions. The author is not receiving compensation for it (other than from Seeking Alpha). The author has no business relationship with any company whose stock is mentioned in this article.