By Brian Newman Rayl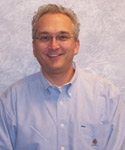 BGB Securities analyst Murray Arenson upgraded Sirius XM Radio (NASDAQ:SIRI) Wednesday after the company released its fourth quarter and full year 2010 results before the bell Tuesday (see earnings results here and earnings call transcript here). Arenson placed a BUY rating on the stock with a price target of $2.00, raising from his HOLD rating and $1.50 price target which he issued back in October of 2010 and reiterated in November 2010.
Arenson stated in his report that Sirius XM had a strong fourth quarter and that guidance for 2011 appeared conservative. While the street viewed this conservative guidance as a negative, Arenson views the dip in the stock price as an opportunity.
For the fourth quarter, Sirius XM reported a loss of (0.02) per share, missing Arenson's estimate of breakeven, but Arenson points out that the company wrote off $56 million related to the Sirius4 satellite, as well as $85 million due to an one time charge on the extinguishment of debt.
Arenson noted that while guidance was conservative, it was in line with his previous revenue and EBTIDA forecasts. However, FCF (Free Cash Flow) guidance was below his forecast due to a $60 million payment required to Major League Baseball and lower projected deferred revenue related to Sirius XM focusing on shorter term contracts instead of long term multi-year contracts. This will strengthen the company's ARPU (Average Revenue Per User) and outweigh the recent reduction in the royalty recovery fees.
Arenson's new forecast for 2011 is looking for 3.1 billion in revenue (topping Sirius XM's projection for $3 billion), $722 in adjusted EBITDA, and FCF of $331 million. For 2012, Arenson sees $3.4 billion in revenue, $901 million in adjusted EBITDA, and $474 million in FCF. His long-term EBITDA assumption places a value of $624 per subscriber, up from his $489 per subscriber assumption, which he reiterated in his November report.
On the debt front, Arenson noted that Sirius XM had issued $1.5 billion in unsecured debt in 2010, at much more favorable terms, and paid off its 2013 senior secured notes. The company finished the quarter with a debt leverage ratio of ~4.2x, and intends to keep a debt leverage ratio around the 3.0x mark. This debt leverage gives the company the option of utilizing its cash reserves to conduct a stock buyback or take advantage of investment or acquisition opportunities, but states that a stock buyback is the more likely scenario.
Murray Arenson was interviewed on Playground Radio on February 9th to give his projections for the quarter and called in Tuesday morning to give his initial thoughts on the results and conference call.
Disclosure: Long SIRI