Over the last 20 years, dividends have accounted for 43% of the total S&P 500 market return. The high volatility of zero-dividend growth stocks can fly high or crash and burn. Finding high-dividend stocks with ample prospects to increase the dividend yield will provide the share appreciation necessary for capital gains, as well as higher dividends to keep up with a year-over-year cost of living increases. For dividend darlings, one can focus his attention on REITs, MLPs, utilities, and blue-chips. Let's take a look at five dividend stocks with upward potential.
1. Agree Realty Corp (NYSE:ADC)
REIT - 8.9%
ADC owns
3.5 million square feet of gross retail leasable area, with the majority of space in Michigan. While one might question a real estate play in the unemployment wasteland of Michigan, many of the occupants are AAA credit tenants with decades-long lease agreements with yearly escalators. Further, the unemployment is not as bad as it once was.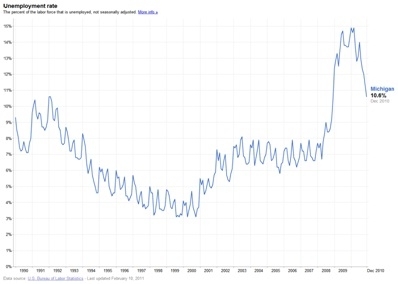 With only 10 people, this nimble operation weathered the worst of the economic storm and has emerged with a higher degree of profitability, going from $15MM in 2008 to $17MM in 2010. The present dividend of 8.9% represents a 77% payout. Yesterday the stock jumped nearly 8% but still represents a value play with a P/E of less than 10 and a 1.33 P/B.
2. Universal Corp (NYSE:UVV)
Tobacco - 4.6%
Universal is still reeling from the August 2010 $9MM settlement for bribing a Thai company for Brazilian and European tobacco contracts. Between 2002 and 2007, Universal also made payments to Malawi and Mozambique companies for relationships with growers and favorable legislation. The SEC has deemed these payments to be unlawful bribes rather than lobbying or political contributions.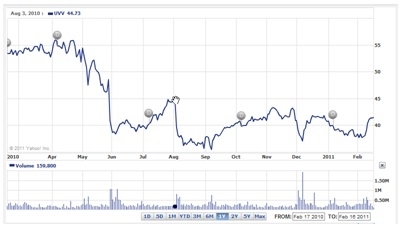 Lawsuits, however, are not recurring charges. Tobacco companies are especially good at putting money away to take care of settlements from SEC violations and civil judgments.
At an 8 P/E and a 4.6% dividend with a 35% payout ratio, this represents a value play. Even during the recession the profits rose from $104MM in 2008 to $153MM in 2010. The most recent two quarters doubled the profitability from $22MM to $48MM. With management owning a healthy 6%, this committed executive team is working to build the stock back up to 55, where it was a year ago.
3. One Liberty Properties Inc (NYSE:OLP)
REIT - 8.5% dividend
One Liberty owns primarily credit net single-tenant commercial real estate such as furniture stores, car dealerships, gyms, warehouses, and, occasionally, office buildings. As of 2008, this constituted 67 properties.
The common is trading just below book value, with members of the Gould family owning about 10%. Two family members, Matthew and Jeffrey, are on the board as senior VPs.
Two weeks ago, a stock offering was announced to pay down the debt or use for additional property acquisitions. Hopefully these funds, about $30MM worth, can be used to purchase some undervalued property, translating into higher dividends in the years to come.
4.Kansas City Life Insurance Company (NASDAQ:KCLI)
Life Insurance - 3.3% dividend
Trading at half of book value, KCLI is the lowest it's been in a decade, despite beating its June 10 earnings estimate by 320%. Operations are run by the Bixby family, who hold 5% of the company. No analyst coverage has lead to scant trading despite the healthy-sized market capitalization of 1/3 of $1 billion.
[Click to enlarge]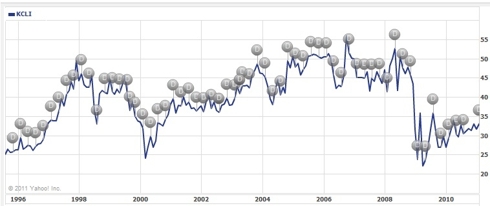 5. BBVA Banco Frances S.A. (NYSE:BFR)
Banks are coming back with a vengeance, lead by ADRs such as Banco Frances and Groupo Financiero Galicia (NASDAQ:
GGAL
), both out of Argentina. With 35% return on equity and a 7 P/E, this common stock screams value. The dividend represents a 39% payout ratio. Banco Frances has made it a habit of besting analyst estimates. In the last quarter, ending Sept. 2010, the estimate was beaten by nearly 200%.
With 270 branch offices, when the economy picks up BFR will be able to continue to shell-shock analysts with a strong earnings coupled with a healthy cash position on the balance sheet.
Disclosure: I have no positions in any stocks mentioned, and no plans to initiate any positions within the next 72 hours.