A recent article stated, "according to some U.S. experts ... American investors in Canadian medical marijuana can be seen as violating the Controlled Substances Act." This is a significant issue as it could deeply affect Canadian MMPR stocks and investor relations with the United States. Can investing in completely legal Canadian medical marijuana stocks be illegal for an American investor?
The Marihuana for Medical Purposes Regulations (MMPR) was created to better regulate, record, audit and commercialize the industry, as well as improve the society and economy within Canada. Medical marijuana (MMJ) is federally legal in Canada, protected by its constitution, and will never cross or enter American borders (unless sanctioned). All manufacturing, distributing, or dispensing, or possessing "with intent to manufacture, distribute, or dispense, a controlled substance" will be conducted within Canada under its federal laws. This is not an entirely new revelation, as investors have been continuing to gain proceeds from companies that operate within the legal confines of a different country, but would otherwise be violating federal laws if that operation existed within the U.S.
In violation of U.S. federal law? Perhaps, if the violation occurs within the U.S.
Wal-Mart (NYSE:WMT) violates United States federal safety and health laws while in China. In the U.S., meat must be regulated, packed and labeled under the Federal Meat Inspection Act.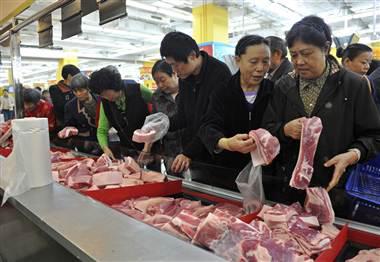 Source: Reuters.
General Motors (NYSE:GM) and Ford (NYSE:F) violate Federal Motor Vehicle Safety Safety Standards and Regulations of the U.S. while in Brazil. Motor vehicle manufacturers obtain higher profit margins, while sacrificing safety features.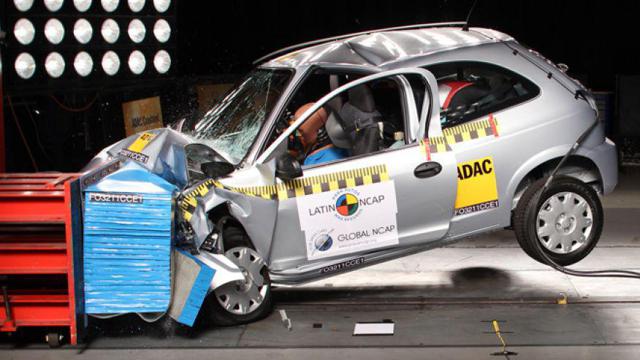 From the Associated Press:
The cheapest models of four of the five top-selling cars, made by General Motors, Volkswagen and Fiat, received a one-star rating, out of five stars, while other top sellers also scored poorly... General Motors had no comment other than to say that its cars in Brazil are legal... The squat Ford Ka hatchback sold in Europe scored four stars when it was tested by Euro NCAP in 2008; its Latin American version scored one star... Ford acknowledged that particular Ka is built on an outdated platform, and said it cannot be compared with the European version of the same name - it's that different. The company said it aims to have all its cars produced in Brazil built on updated, global platforms by 2015.
These companies (and investors) are capitalizing on the federal laws of the countries in which they operate in. However, they would be clearly violating U.S. federal laws if these practices were carried out in the United States.
Two well-established international corporations, Bayer (OTCPK:BAYRY) and GW Pharma (NASDAQ:GWPH), manufacture and distribute a medication known as Sativex (Nabiximols), which has been "launched in 11 countries including the U.K., Spain, Italy and Germany." This particular cannabinoid medication "delivers a near 1:1 ratio of CBD to THC, with a fixed dose of 2.7 mg THC and 2.5 mg CBD," which if, it existed within the U.S. would violate U.S. federal law. Could American investors be seen as violating the Controlled Substances Act by investing in these two companies? These two companies are operating within similar circumstances as the MMPR companies, since they are manufacturing and distributing a product of MMJ that would be deemed federally illegal within the U.S.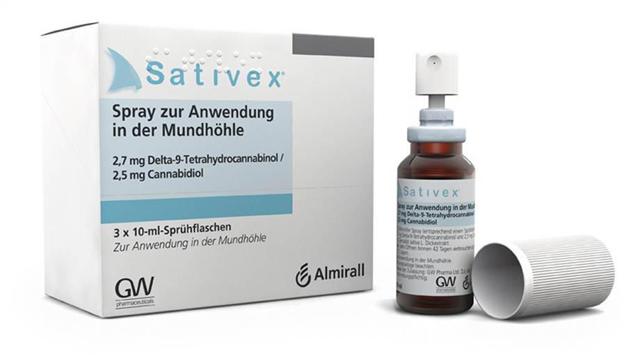 Source: NBC News.
MMPR Licensed Producers Listed on a Stock Exchange
Note: 1 CAD = .89 USD
These stocks may be legal, but both potential and risk exist.
Companies and investors have been and will continue to abide by the federal laws according to the country business is being conducted in. The MMPR and the licensed producers have laid the groundwork for a strict system of regulations, provisions, records, and audits. MMJ is federally legal in Canada and protected by its constitution; no MMJ from the MMPR program will cross/enter U.S. borders. Companies and investors choosing to enter the Canadian market and invest in MMPR licensed producers do not appear to be in violation of the Controlled Substances Act, since those stocks are fully legal within Canada. These stocks are similar to any other stock, as they are listed on an official stock exchange and the company/investor must follow the provisions and regulations of that stock exchange. All transactions are subject to being recorded, monitored, and audited; investors will also have to pay their dues (taxes and fees). The only difference between these stocks and other stocks is that they are in a brand new industry involving MMJ and located in Canada.
While American investors do not appear to be in violation of the U.S. Controlled Substances Act as the MMPR and the MMJ exists in Canada, they should still exercise caution. Health Canada is expecting the MMJ industry to grow and has projected up to 450,000 patients with a $1.3B annual market cap. This estimated growth could be considerably lower than the actual growth, given the size and worth of Canada's illegal/gray market, which is estimated to include over 2 million Canadian marijuana users and roughly over 750,000 kg of annual marijuana consumption (users purchasing illegal marijuana or "self-medicating" are paying $5-$15 a gram). It is said that "40% of Canadian cannabis is produced in British Columbia" and British Columbia's industry is estimated to be worth $6 billion annually. But the extent of the MMPR's growth and success largely depends on the outcome of the MMAR and MMPR litigation/debate and possible legalization occurring in 2015.
Since the initial debut of these publicly MMPR licensed companies, they have gradually trended downward. Given the limited history of these stocks there is currently no definitive bottom, and some of them might keep going lower. Even though some of these stocks might be at or near the bottom, which could pose a potential investment opportunity, there is no rush. The nearest foreseeable catalyst that will significantly impact the MMPR, the MMJ industry, and potentially increase the value of these MMPR companies is the pending MMAR/MMPR litigation, in which the MMAR could potentially be dissolved (Feb. 23, 2015). Legalization and the moments leading up to it could be the most significant upcoming catalyst, as it would likely generate increased public interest in Canada and the MMPR, but this event is not for another year (Oct. 19, 2015).
While these stocks appear to be legal for the American investor, some potential investors may want to wait for clarification from the federal authorities. But as it stands, American investors do not appear to be at fault or at risk of prosecution for investing in Canadian MMJ stocks, until the point has been made clear by the U.S. federal authorities. Potential investors could take note of GWPH and BAYRY and how those companies are vastly similar to the public MMPR companies, but they should heed the expression "two wrongs don't make a right." Others who may embrace that capitalization remains one of America's finer points.
Disclosure: The author is long BNRDF. The author wrote this article themselves, and it expresses their own opinions. The author is not receiving compensation for it (other than from Seeking Alpha). The author has no business relationship with any company whose stock is mentioned in this article.
Editor's Note: This article covers one or more microcap stocks. Please be aware of the risks associated with these stocks.