In previous installments of Best in Breed Dividend Stocks: Core Holdings for the Long-Term Investors, we identified "Best in Breed" stocks for a range of sectors and industries. I selected these companies by running dividend stocks through my rigorous investment gauntlet. Again, the key investment metrics I focus on are: consistent long term dividend payments, dividend growth rate, a low dividend payout ratio, above average return on equity, above average sustainable growth, and a durable competitive advantage.
Obviously, selecting a single company as "Best in Breed" is a difficult task and one that elicits serious debate. For instance, in my article about Consumer Staples the argument over Pepsico, Inc. (PEP) and Coca-Cola (KO) was strong but informative. My point is that sometimes there is no clear Best in Breed company. When the fundamentals are there it's simple a matter of preference. These choices are what make a market.
For the purpose of this article I will be concentrating on the Major U.S. Integrated Oil & Gas companies ConocoPhillips (NYSE:COP), Chevron Corporation (NYSE:CVX), Marathon Oil Corporation (NYSE:MRO) and ExxonMobil Corp. (NYSE:XOM). All four companies have seen major run-ups with the recent spike in oil prices. Still the historic metrics used to evaluate these stocks should eliminate some of this noise.
Before we get into the individual companies, I think it's important for a long-term Dividend Growth Portfolio to be slightly overweight in Major Integrated Oil & Gas. I believe in simple supply and demand and regardless of world tensions the price of crude will continue to rise. These companies have wide competitive moats and a growing consumer base. Furthermore, they tend to be shareholder friendly, returning large amounts of cash to their share holders.
ConocoPhillips: Current Yield 3.5%
ConocoPhillips is an international, integrated energy company. It has six segments. Its E&P

segment explores for, produces, transports and markets crude oil, natural gas, natural gas liquids and bitumen on a worldwide basis.
Lately, ConocoPhillips has been all the rage in the Major Integrated Oil & Gas sector. On Feb. 11, COP made a major announcement by increasing its annual dividend by 20% and authorizing a $10 Billion share repurchasing plan. This announcement, coupled with the mounting tension in the Middle East, drove ConocoPhillips to new 52-week highs. With the recent drop in crude, ConocoPhillips has come off those highs and is now trading around $75.00 per share.
The fundamentals of ConocoPhillips are a mixed bag:
[Click all to enlarge]


Both the ROE and SGR are considerably lower compared to its peers. Furthermore, although it is trading at a P/E below 10 it is still well above its historical average. The seven-year Dividend Growth Rate of nearly 15% and a payout ratio of only 19.9%. This leaves the company plenty of room for dividend growth.
Modeling ConocoPhillips' 10-year return using its EPS growth rate doesn't make the stock any prettier:

ConocoPhillips is a safe investment, but does not offer the returns of the some of the other major players.
Chevron Corp: Current Yield 2.9%
The Chevron Corporation is the second-largest energy company in the U.S. and is one of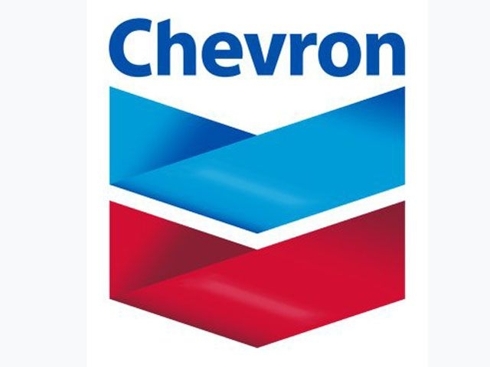 the six super major oil companies. With operations in 180 countries, it has a strong network of retail gas stations, including Chevron, Texaco, and Caltex. As a vertically-integrated oil company, Chevron's operations span from oil production to mining and petrochemical manufacturing.
In my first installment of Best in Breed Dividend Stocks: Core Holdings for the Long-Term Investors, I identified Chevron as the Best in Breed in the Major Integrated Oil & Gas sector. Since that article, Chevron went on an absolute tear, adding nearly 10 points in a one month time frame. With crude coming off of its highs Chevron has settled back below the $100 mark.
The fundamentals of Chevron are strong:


With an ROE of 22.3% Chevron is well above the 12% mark of the average American company. Furthermore, the 15.4% SGR is above the 10% metric I use as a baseline for my investments. Chevron has increased its dividend for 23 straight years. Its Compound Dividend Growth Rate over the last seven years is over 10%. Its Dividend Payout Ratio over the same time span is 31.3%, leaving plenty of room for future increases.
With its recent run-up in price, it is trading at a slight premium to its historic P/E ratio, and the PEG ratio as jumped to slightly over 1. Still, this company is attractively valued.
Modeling Chevron's 10-year return using its EPS growth rate illustrates how powerful of an investment the company is:


Chevron is one of largest, well-run oil companies in the world. With a solid plan for growth and improving fundamentals, Chevron still remains one of my favorite companies in the sector.
Marathon Oil Corporation: Current Yield 2.1%

Marathon Oil Corporation was originally organized in 2001 as USX HoldCo, Inc., a wholly-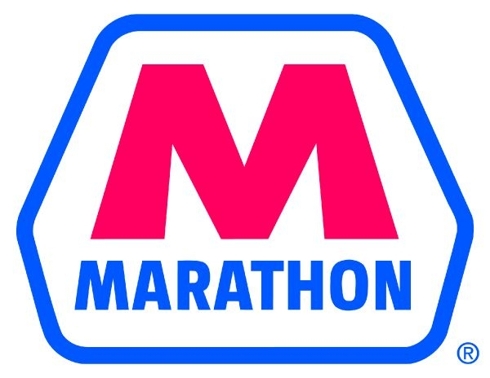 owned subsidiary of the former USX Corporation. As a result of a reorganization completed in July 2001, USX HoldCo, Inc. (1) became the parent entity of the consolidated enterprise (the former USX Corporation was merged into a subsidiary of USX HoldCo, Inc.) and (2) changed its name to USX Corporation. In connection with the transaction described in the next paragraph (the "USX Separation"), USX Corporation changed its name to Marathon Oil Corporation.
Marathon Oil Corporation has been a habitual underperformer of the Major Integrated Oil & Gas sector; that is, until it recently announced that it is finally going through with the spinoff of its refining operations into a separate public company. This sent shares of MRO screaming as Wall Street was looking for any way MRO could unlock value. UBS values the refining spinoff business at $11 billion. The assessment is based on $5.1 billion for 6 refineries, $2 billion for its crude and product inventories and $3.9 billion for about 6,450 retail stations. Time will tell if this will improve MRO evaluations; as of now its numbers are decent:

Both the ROE and SGR numbers are well above industry norms. It is currently trading at an extreme premium to its seven-year average. This is a cause of concern for me. It is also yielding fairly poorly for an oil company of it size.
Modeling Marathon's 10-year return using its EPS growth rate, we arrive at an unacceptable return:


Perhaps the spinoff will catapult the company in the coming years. However, I am always weary of a company that jumps on non-earning related news. The premium P/E is not justified.
ExxonMobil Corp.: Current Yield 2.2%
ExxonMobil Corporation was incorporated in the State of New Jersey in 1882. Divisions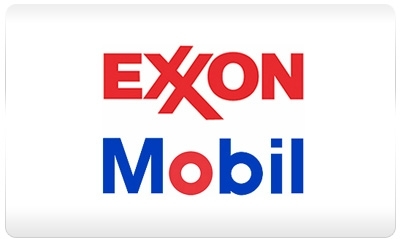 and affiliated companies of ExxonMobil operate or market products in the United States and most other countries of the world. Its principal business is energy, involving exploration for, and production of, crude oil and natural gas, manufacture of petroleum products and transportation and sale of crude oil, natural gas and petroleum products. ExxonMobil is a major manufacturer and marketer of commodity petrochemicals, including olefins, aromatics, polyethylene and polypropylene plastics and a wide variety of specialty products. ExxonMobil also has interests in electric power generation facilities. Affiliates of ExxonMobil conduct extensive research programs in support of these businesses.
ExxonMobil is not only the largest Major Integrated Oil & Gas Company, it is the largest publicly traded company in America. It's a low-beta, safe investment. Because of its sheer size, it has become increasingly more difficult for the management team to move the earnings needle. Nonetheless, the fundamentals of ExxonMobil are superb:


ExxonMobil is part of the elite Dividend Champion list, increasing its dividend payments for 28 straight years. The yield of 2.2% is low, but with a payout ratio of 25.6% there is considerable room for growth. It has kept is Dividend Growth Rate steady at 8.7% for the last seven years. The ROE and SGR numbers are well above average and best in breed. It has the best balance sheet of the group. It is currently trading at a premium to its historic P/E ratio.
Modeling ExxonMobil's 10-year return using its EPS growth rate, we arrive at a slightly above average return:


If you are looking for a safe and stable oil play, ExxonMobil might be your best bet. Furthermore, with ExxonMobil improving fundamentals, the market should soon begin to recognize these achievements.
So How Do These Companies Stack Up?
For the purpose of this article, I pulled out a few important metrics for seven year averages and current stock ratios. I then ranked the companies from best to worst and assigned point value to each. These were then totaled at the bottom. Additionally, I averaged the 10-year SGR and EPS growth rate.
The results were as follows: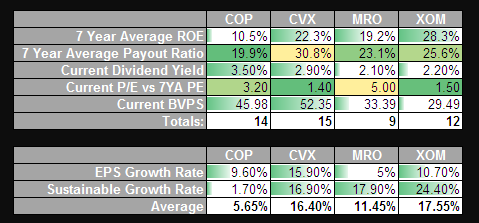 In the Dividend Metric weighted score, CVX again comes out on top, closely followed by COP. Marathon's metrics are fairly week, as it trailed in most categories other than payout ratio. Exxon really took a hit with BVPS; this number is low because of recent acquisitions by the company.
Jumping to average 10-year total returns, ConocoPhillips really takes up the rear. The SGR rate of 1.70% is hard to recover from. Marathon offers a fairly reasonable investment, but nothing to get overly excited about. Both ExxonMobil and Chevron offer fantastic balanced returns.
From a strictly Best in Breed Dividend standpoint, I will stick with my initial assessment of Chevron. However, ExxonMobil fundamentals and price action have impressed me. That yield, on the other hand, is a killer. I personally wouldn't touch ConocoPhillips or Marathon Oil at these prices.
One final chart that I think is important ... take a look at the one-year performances of these companies: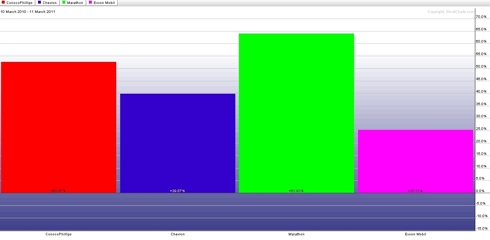 Obviously, these returns don't gibe with my thesis. I believe this is a great example of how irrational the market can be. Both Chevron and Exxon have some catching up to do, or Conoco and Marathon are due for a pullback. My money is on both happening. Not a bad idea for a pair trade.
In summation, I believe Chevron's strong fundamentals, coupled with its penchant for returning capital to share holders, secures it the lead position in my Best in Breed Dividend Stocks: U.S. Major Integrated Oil & Gas sector. After writing this article, I will be starting a small position in ExxonMobil on the next pull back
Disclosure: I am long CVX.