This time we analyze five railway companies using the same quantitative techniques that we introduced in previous articles. Our analysis suggests that the coming economic upswing should benefit railroads. In addition, simulation results help to sketch an optimal investment strategy for this year.
Railroads have been on the rise since the onset of the recovery. Stocks have beaten market indices by a wide margin. Such behavior is not unusual due to the high sensitivity of railroads to changes in the economic cycle. Thus, understanding the future path of economic growth is essential for investment decision making. The process we adopted to assess the influence of the economy on financial assets can be split into two major steps:
Forecasting the U.S. business cycle using statistical models

Simulating stock performance based on business cycle swings over the past 20 years
We start by looking at the U.S. monthly GDP model to get an idea of where we are in the business cycle and what lies ahead. The models suggest that economic weakness will prevail until August, then a new upswing should start to take over.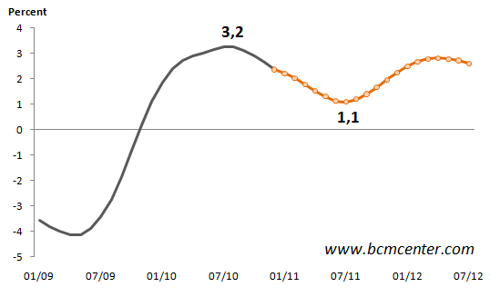 The next step is creating a simulation. Using historical data, we find similar positions in past business cycles and collect evidence on how stocks reacted. The data gathered are processed and used to generate possible outcomes. The process ends with price projections for the next 6-12 months. Here are the simulation results:
1. Canadian National Railway Company (NYSE:CNI)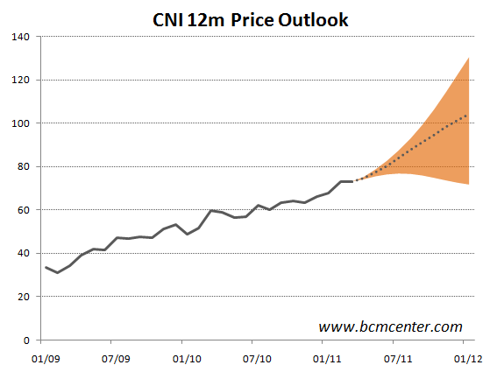 2. Genesee & Wyoming Inc. (NYSE:GWR)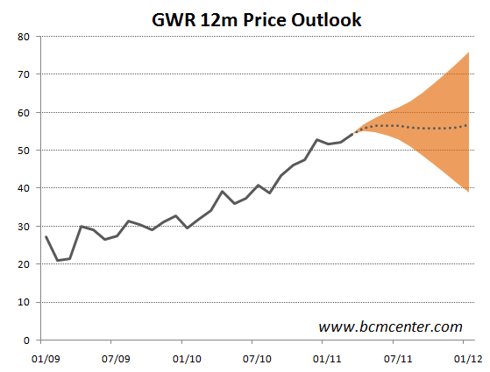 3. Canadian Pacific Railway Limited (NYSE:CP)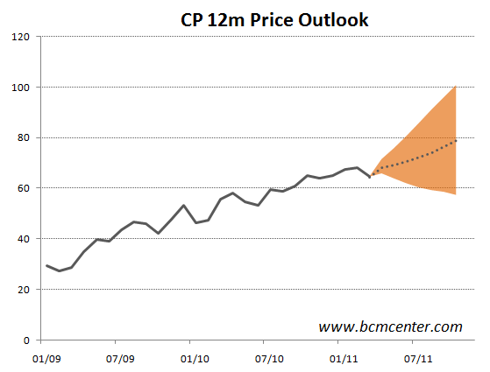 4. Union Pacific Corporation (NYSE:UNP)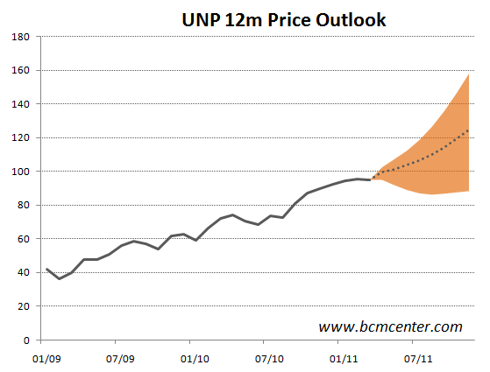 5. Norfolk Southern Corporation (NYSE:NSC)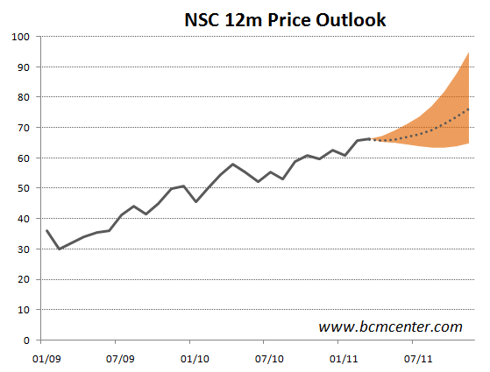 In general, it is evident that railroads should benefit from the positive economic momentum. However, Genesee & Wyoming and Canadian Pacific Railway look too risky at this particular moment. Canadian National Railway appears like an optimal choice over the short-run. Later this year, switching to Norfolk Southern or Union Pacific might be an appropriate move to avoid possible risk in CNI.
Disclosure: I have no positions in any stocks mentioned, and no plans to initiate any positions within the next 72 hours.