This article is a brief interlude to an introductory series on the statistical regularities of the stock market. The idea is to take what I discussed in the last article about beta, and apply it to a real-world long/short pairs trade.
The term "Betting against beta" was coined in a recent paper (Frazzini & Pedersen 2014) to refer to profitable strategies exploiting the fact that the returns of risky strategies are often mean-variance risk-inefficient; the authors identify these risk inefficiencies in a number of assets, from stocks, to bonds and commodities. The findings are not new, portfolio managers have been aware of the risk-inefficiency of the market since testing began on the CAPM model some 40 years ago; as early as Banz (1981), it was clear how to arbitrage a systematic risk factor. Frazzini & Pedersen's important contribution is to show how widespread mean-variance risk-inefficiency is in the financial markets.
Betting against beta has received mostly peripheral attention in a few articles on this website, but I would like to explore the BAB strategy specifically in the equity space for the retail investor. The basic premise of this beta arbitrage strategy is that the market overpays for high beta stocks and underpays for low beta stocks. This means it opens up a long-short arbitrage opportunity along the theoretical risk-return axis of the CAPM's security market line (SML). Figure 1 shows the basic concept of the strategy, which is to rotate the SML counter-clockwise back to its "true" relation. This can be done by applying pressure in the form of a long position in low beta stocks, and relief through a short on high-beta stocks.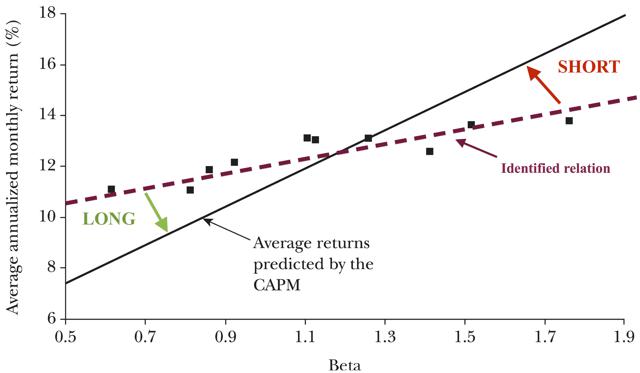 Figure 1: Author's strategy diagram based on Fama & French (2004: 33)
Theoretical Returns
Even though we know of the beta anomaly, before running out and putting our hard-won cash into the financial casino, it is worth taking a look at what returns we might expect from this particular portfolio strategy. While the stylized fact that high-beta stocks are not risk-efficient holds, the exact measured return depends a lot on the period and country under examination.
Table 1 reports what a zero-beta portfolio might look like based on reported statistics from two different papers, which I picked more or less at random.
ZERO-BETA PORTFOLIOS FORMED ON BETA COMPONENTS

Portfolio

S&P500

Estimate 1

Estimate 2

low

high

low

high

Beta

1

0.64

1.70

0.51

1.36

Excess return

0.062

0.11

0.12

0.13

0.19

SD

0.142

0.16

0.42

0.11

0.29

Sharpe

0.437

0.73

0.29

1.15

0.63

Portfolio weight

1.563

-0.588

1.961

-0.735

Net leverage | annual financing

1.15

-0.003

1.70

-0.014

Return portfolio

0.107

0.111

SD portfolio

0.14

0.12

Sharpe portfolio

0.76

0.89

Author's calculations based on: Table 3 Frazzini & Pedersen (2014); Tables 5&6: Pettengill et. al. (1995), and S&P500 data from irrationalexuberance.com
Both papers written about 20 years apart, give comparable results for the BAB strategy. Based on Table 1, the strategy returns about 11% excess annual return above the risk-free rate, which I assumed to be 2%. Frazzini & Pedersen (2014) report about an 8.7% annual excess return beyond the risk-free rate for US markets. They note that the betas are measured with error (I used their average ex-ante measure), and they state their portfolio is not entirely zero-beta, as my artificial one is. Moreover, they form and reform the portfolios each month. Based on their findings and these numbers the excess returns of the strategy are likely to fluctuate somewhere in that 9-11% range.
In other words, you are not going to trounce the historical market return of 8-10%. In fact, betting on beta would be a better strategy, if you care only about absolute returns, and not about their risk-efficiency.
However, the betting against beta strategy is more risk-efficient than a buy-and-hold strategy of the S&P500 as evidenced by the much higher Sharpe ratio. Note that as a risk-efficient portfolio, the strategy can be scaled up through leverage to achieve higher total returns. It can also be scaled down to reduce risk and returns. In that latter scenario, the first estimate of the portfolio has a slight net cash balance from the short-sale proceeds, the second estimate of the strategy is a slightly levered portfolio wherein the proceeds from the short sales do not cover the ongoing financing needs of the long position.
This strategy sounds all well and good in theory where there are no trading costs, very long periods of time, all securities can be borrowed, and financing is always done at the risk-free rate. In the next section, I will try and translate the strategy into the retail investing environment using real-world variables.
Practical Considerations
There are a number of practical considerations to implementing an abstract strategy. Since you are trying to capture systematic effects, you need a fair number of securities in the portfolios at the extrema of the SML so as not to have your strategy diluted by idiosyncratic risk. An educated guess is that you would probably need at least about 30 in each component portfolio. You are also going to have to find these 60 securities by estimating betas, which unless you are setup with good data and processing capabilities, could prove challenging. Furthermore, you are looking at about 60+ commission charges one-way, unless you have extremely low trading costs or a high-portfolio value, this could eat into returns quickly. For most retail investors a stock-based implementation would represent a both a computational challenge and large up-front cost.
An ETF Implementation of Betting against Beta
This essentially leaves most small investors with an ETF-based strategy. The obvious candidates are the paired Invesco high-beta and low-volatility ETFs. Crossing provider lines are the high and low-volatility emerging market ETFs, EEHB and EEMV, from Invesco and iShares. To spice things up I threw in two "mismatched" ETFs, the Brazilian large-cap is reported as one of the highest beta ETFs by etfDB.com, along with KBWD, one of the lowest beta ETFs. Table 1 gives an overview of their basic attributes.
Table 1: Betting Against Beta ETFs

IDHB

EEHB

EEMV

KBWD

Beta v. SPY

(provider)

0.95

1.59

0.85

1.4

0.82

1.53

1

(.87)

3.58

(1.9)

0.6

Correlation

-

0.92

0.92

0.60

-0.58

Market Cap

all

all

large

large + mid

large

small + mid

Expense ratio

0.18

0.25

0.25

0.25

0.25

0.29

0.25

0.77

1.55

Geography

world

developed ex-US

US

emerging markets

Brazil

US

Definition

proxy

market portfolio

200 highest beta stocks

200 lowest volatility stocks

100 highest beta stocks

100 lowest beta stocks

200 highest beta stocks

ca. 230

low volatility

stocks

29 finan-cials

ca. 32 finan-cials

Provider

Vanguard

Invesco

iShares

global-X

In-vesco

Source: product websites + etfDB.com
Aside from the exotic mismatched ETFs, BRAF and KBWD, most of them have reasonable expense ratios for the service of finding the high-beta and low-volatility stocks on a regular basis. KBWD's expense ratio is really high by industry standards, but also provides some access to a riskier niche space (small+mid-cap finance), while transforming those into monthly payments. As a side note, if you have more than USD 15,000 to devote to this strategy, buying KBWD's stocks individually might be a wiser choice than holding an expensive ETF for a long period.
Table 2 reports the value of our first betting-against-beta pair for international developed equity markets, and requires a bit of explanation. One thing that might catch the reader's attention is the fact that the low-volatility group has a higher beta when measured against the proxy for the world-portfolio, VT. These VT portfolio betas (Beta_VT) are substantially lower than betas of the stocks relative to the S&P500 (Beta_SPY), which may have to do with the liquidity of the ETF or a measurement issue.
Table 2: BAB ETF Portfolio for Developed International Equity

VT

IDHB

IDLV

Beta
(stocks v. SPY)

-

1.59

0.85

Beta (ETF v. VT)

0.99

0.43

0.69

Beta_port-VT

1

0.89

ETF correlation

-

0.92

Distributions (%)

2.4

2.7

3.26

Borrow | lend (%)

3

3**

6.5

Financing gains

5.4%

4.3%

Capital gains

6.6%

15%

Excess returns

9.4%

16%

SD excess returns

26%

26%

Sharpe

0.36

0.64

Weights

1

-0.35

0.65

Risk-free rate | scale

0.026

0.55

Author's calculations based on yahoo & IB securities lending tool; *portfolio weights using beta vs. SPY; **assumed

Period: ETF inception until 2014-10-10
The financing gains are the weighted dividends and borrow/lend fees netted against one another. The capital gains issue from the weighted position values. The entire portfolio has a similar standard deviation to that of the market, but its Sharpe ratio is about 70% higher, indicating greater risk-efficiency. The portfolio can be scaled up to achiever higher returns with more absolute risk. The returns for this combination are considerably higher than the 9-11% predicted by theory.
The next BAB pair, presented in Table 3, is based on the S&P500 stocks.
Table 3: BAB ETF Portfolio for S&P500

SPHB

SPLV

Beta (stocks v. SPY)

1.4

0.82

Beta (ETF v. VT)

1.32

0.58

Beta_port-VT

-0.02

ETF correlation

0.92

Distributions (%)

0.96

2.41

Borrow | lend (%)

3.42

1.62

Financing gains

0.9%

Capital gains

19%

Excess returns

18%

SD excess returns

14%

Sharpe

1.26

Weights

-0.36

0.62

Risk-free rate | scale

0.026

0.51
Here too, betting against beta seems to be a profitable strategy, but here more of the gains are coming from capital appreciation than financing (net dividends + securities lending). The Sharpe ratio is about 3.5 times that of the historical S&P; it beats the S&P500 by about 9.3% over the same period.
We now turn to the emerging markets with the same strategy. These ETFs come from two different companies, but still trade in the US market.
Table 4: BAB ETF Portfolio for Emerging Markets

EEHB

EEMV

Beta (stocks v. SPY)

1.59

0.87

Beta (ETF v. VT)

0.68

0.89

Beta_port-VT

1.06

ETF correlation

0.60

Distributions (%)

2.13

2.58

Borrow | lend (%)

1.17

4.44

Financing gains

3.2%

Capital gains

14%

Excess returns

15%

SD excess returns

25%

Sharpe

0.59

Weights

-0.34

0.61

Net Leverage | risk free

0.0

0.00

Risk-free | scale

0.026

0.54
The volatility of this pair is much higher than the S&P500 pair, leading to a lower Sharpe ratio; nevertheless, the strategy is more risk-efficient than VT.
Table 5: "Mismatched" BAB ETF Portfolio

BRAF

KBWD

Beta (stocks v. SPY)

1.9

0.6

Beta_VT

0.73

0.78

Beta_port-VT

0.73

ETF correlation

-0.58

Distributions (%)

0.96

8.08

Borrow | lend (%)

1.88

2.81

Financing gains

15%

Capital gains

11%

Excess returns

25%

SD excess returns

16%

Sharpe

1.62

Weights

-0.47

1.5

Net Leverage | risk free

1.0

0.0

Risk-free | scale

0.026

0.90
This odd-ball portfolio does the best in terms of the Sharpe ratio. Much of the profit comes in the form of distributions from the KBWD position, which also has a relatively low volatility compared to the developed and emerging market equity portfolios.
Practical Caveats and Risks
Even though all the distinct BAB portfolios seem to outperform the market, this period in the stock market has been unusually light on volatility, low on dispersion (which increases the efficiency of the trade due to the correlation between the ETFs controlling the variance of the portfolio), and had a strong up-trend. The profitability of the trade may decrease with a drastic shift in market conditions. That said the shallow SML slope has been observed for some 30+ years, and is likely to persist.
As a note, I could not get the borrow for any of the high-beta ETFs in their paper trading account at TD Ameritrade. Similarly, Interactive Brokers' public borrow tool did not have shares available for IDHB as of this writing; BRAF is also in short supply as of this writing.
A portion of the returns shown above are conditional on the net financing contribution. This contribution may not be realistic for retailer investors who may not get the security lending income from their brokers who do not pass this on to clients. Retail investors also face higher and variable securities borrowing costs, which can further erode the trade. Furthermore scaling the portfolio may not be efficient given the very high margin rates retail clients face.
I have done my best to present accurate information, and had other people look at my work for at least obvious mistakes, but this is not a substitute for doing your own financial homework. I encourage you to compute these trades or similar ones yourself, if not only to learn about the mechanics of a zero-beta portfolio.
I'm pretty busy with my PhD, so my promised article on value may be bit slower on coming. Until then, stay risk-efficient.
Disclosure: The author is long SPLV, KBWD, IDLV.
The author wrote this article themselves, and it expresses their own opinions. The author is not receiving compensation for it (other than from Seeking Alpha). The author has no business relationship with any company whose stock is mentioned in this article.
Additional disclosure: I have a couple of small experimental BAB positions open using some of the ETFs named in this article.