I was standing mesmerized at the electronics section at the local Best Buy (NYSE:BBY) trying to decide on a new LCD TV in preparation for the NCAA March Madness (now underway). Though my team was not invited to the tournament, I could not afford to pass up an opportunity to convince my better half that a new flat screen was needed. After all, games are just not the same without the crisp clarity. Oh, and her team was in the tournament.
The reason I stood there captivated as I was also trying to make an educated buying decision was due to the sheer volume of TVs in all varying brands, sizes, display technology from HD, LCD as well as 3D. It was a bit overwhelming to the point where I felt I was not competent enough to make an informed decision. I looked around to solicit the opinion of another shopper who looked equally confused. But finally, I decided to look for an "expert"; those sporting the blue vests, to tell me how I should spend my money. I would feel more comfortable if they were able to endorse that my choice was a good idea. This leads me to the point of this topic.
Do you value the opinion of others more than your own; specifically those that offer opinions on the stocks in which you are interested in?
Wunderlich Securities just issued a downgrade on Sirius XM's (NASDAQ:SIRI) stock from buy to hold. They are attributing the downgrade (from buy to hold) to the recently filed lawsuit by Howard Stern and his agent Don Buchwald who are suing Sirius, claiming that Stern was to be paid in stock when certain subscription goals were met. They are alleging that after an initial payment of 34.4 million shares in early 2006, and another payment in 2007, the company failed to make additional payments.
No less than 24 hours after the reports hit the wire, and before all allegations could be sorted out, Wunderlich felt it was necessary, or "prudent", to offer their opinion on the stock. Their exact quote was:
SIRI's current stock market valuation likely cannot accommodate the uncertainty engendered by the suit – even if it ends up being meritless.
If the name Wunderlich Securities rings a bell and you are a Sirius investor, you can likely recall that this is the same advisory firm that issued a downgrade on Sirius last year during their first of two Nasdaq compliance runs.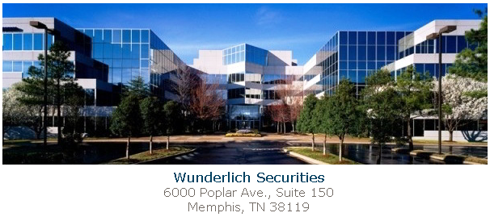 At the time, their lead SIRI analyst Matthew Harrigan placed a "hold" rating on the stock while expressing concern of lower than expected auto sales. The stock than took a 12.7% drop which ultimately put an end (3 days short) to the 10 consecutive days of being above $1 to satisfy Nasdaq's listing requirements. More than anything, what irritated investors the most was that the downgrade was issued while the price target remained bullish. And to top it off, he was proven wrong as auto sales reported the very next day topped all estimates.
How much do you value investment opinions? Do you trade on the advice analysts give for the same reasons that caused me such anxiety in my TV purchase? That is to say, are you afraid of your self-perceive incompetence?
I hope to help you answer these questions as you work your way through this article. There are two camps of investors. There are those who only affirm and act on the many calls made by the most respected analysts in the market. In the other camp are the investors who despise them and question their complicity in perceived manipulative practices in the market.
The so called "star analysts" are a dying breed these days. It is not for the reason you are thinking, however. But rather, this is due to the shift that is being enacted by many prominent firms who once provided cutting edge research to the investment community. These firms are now reducing their once prolific teams of researchers in an effort to downsize in budget reduction measures. They have realized that they need to adjust to a now poor performing part of their business. The other reasons are due to regulatory practices, limited rights to truthful data, perceived dishonesty, and simply because there has been the issue of conflict of interest with the companies that they cover.
How valuable is their advice considering what was just mentioned above?
There are countless analysts that track stocks on many of the most prominent companies each year from AAPL, GOOG, and MSFT to C, NFLX and AMZN. They will even have an opinion on the market cap of Facebook before it even trades publicly. These experts publish thousands of reports on thousands of companies. The most important information in these reports tends to be earnings forecasts, as well as other financial metrics. Not to be overlooked are buy, sell, and hold stock recommendations. But these will be issued in four types of reports: an upgrade, downgrade, coverage initiations and coverage reiterated.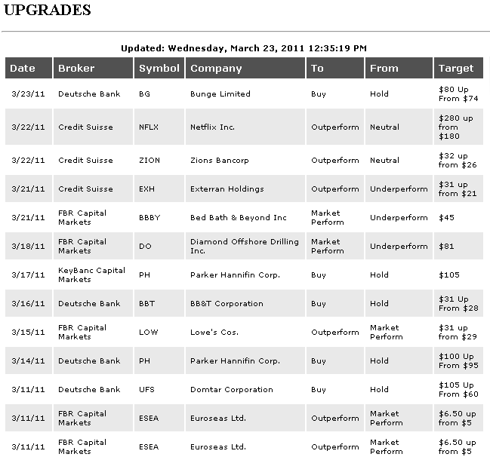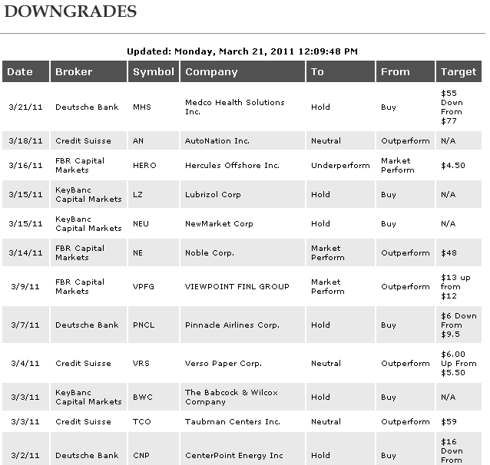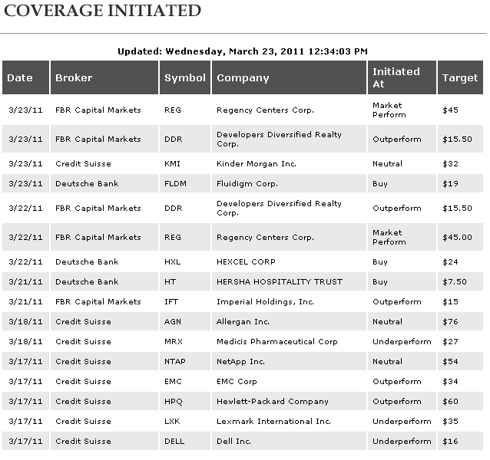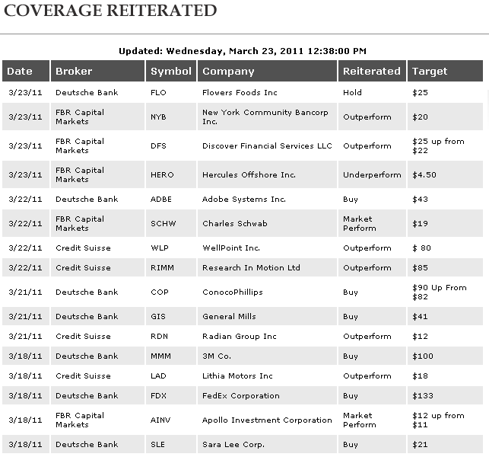 How can investors make sense of this enormous volume of data?
This is a fair question. The volume of information can indeed get pretty overwhelming for even the most astute investor. This is where "due diligence" comes into play or "DD" as it is known. How many times have you heard of that one? This is an important topic I that hope to cover in an article in the coming weeks.
Let's use Sirius as an example. In the onset of its remarkable recovery during the last two quarters of 2009, you can see on the chart below that one prominent rating firm, Smart Consensus, had a hold rating on the stock. They maintained the hold rating from October 2009 through August of 2010. Now to be fair, one can define the term "hold" as "maintaining your current position". This would translate to those who currently do not have a position in the stock as a "don't buy" signal.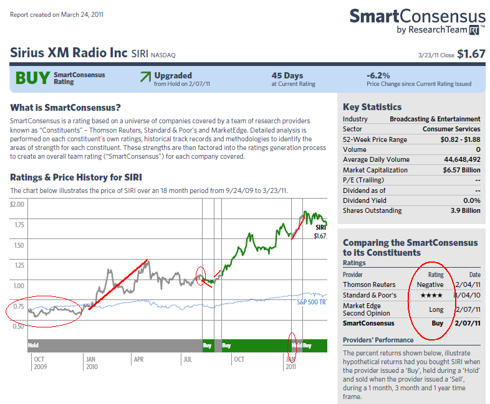 During the coverage initiated hold, SIRI traded at $.75 cents. At the peak of the coverage span, SIRI reached a high of $1.25, or a gain of 50% in value. As you can see by the lines and circles in the chart, there were periods where they changed their opinion and the stock took the opposite trajectory. They recently initiated a buy rating on SIRI at its current high of $1.88. Since then, the price has regressed to $1.67, or below its 50 day moving average of $1.70. Instead, had they initiated a sell or hold at the $1.88 mark, many traders or new investors to the stock would have been better off waiting for a better entry point. This is not intended to beat up on Smart Consensus, but rather point out the incorrectness that often lies in the opinion of many analysts.
Often, I have chosen to ignore their opinions. But at the same time, knowing how fragile stocks can be, I have learned to appreciate the power that often lies with their calls. But the fact of the matter remains, relying on analysts is neither right nor wrong; only the outcome of the investment determines that. A wise man once said, "Sometimes the best advice is the one that went ignored". I think there is some truth to that. It remains more important to do your own due diligence. It sounds like an overused cliché, (I know) but if you don't believe me, ask an analyst.
Disclosure: I am long SIRI.
Additional disclosure: I have no position in any of the stocks mention except for SIRI nor do I plan to initiate a position in the next 72 hours.