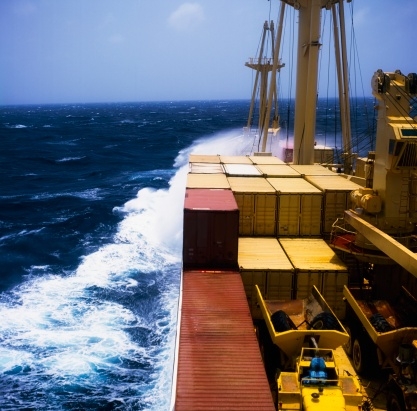 The glut in shipping vessels and diminished demand for shipped goods could spell bad news for the shipping exchange traded fund (ETF). Meanwhile, Asia markets rally on the heels of U.S. stock gains.
China Cisco Holdings Co., Asia's biggest shipper by market value, projects a 32% drop in dry-bulk traffic for 2011 as the expanding global fleet outstrips demand, reports Kyunghee Park for Bloomberg.
Commodity shipments are calculated to drop to 959 billion ton-nautical miles from 1.42 trillion last year and container volumes are expected to increase 9.4% to 6.8 million. The global dry-bulk capacity will grow 14 this year, whereas demand is projected to rise 6% – China subsidized new vessels to bolster its shipyards.
Consequently, the Baltic Dry Index, a commodity-shipping rates benchmark, has plummeted 47% in the past year. The Index fell 41% in 2010 and has dipped 11% this year as a result of oversupply of ships and China's diminishing demand.
Guggenheim Shipping (NYSEArca: SEA)
In the Asia Pacific region, Japan Nikkei Stock Average increased 0.5%, Austarlia's S&P/ASX 200 was up 0.8%, South Korea's Kospi Composite rose 0.3% and New Zealand's NZX-50 inched up 0.4%, reports Shri Navaratnam for The Wall Street Journal. Dow Jones Industrial Average futures were up around four points during screen trade. Foreign fund inflows and improved risk appetite have also attributed the recent rise in Asia-Pacific markets.
Copper prices continue to decline on speculation that global growth may hit a bump as Japan's massive quake and China's monetary tightening affect the markets, writes Glenys Sim for Bloomberg. Copper futures for June delivery on the Shanghai Futures Exchange dropped 0.2%.
First Trust ISE Global Copper (NASDAQ: CU)
Global X Copper Miners (NYSEArca: COPX)
iPath Dow Jones-UBS Copper Subindex Total Return ETN (NYSEArca: JJC)
Max Chen contributed to this article.