Case-Shiller Home Price Indices showed U.S. home prices fell 1.0% in January, according to the non-seasonally adjusted 20 city index. During January, 18 out of 20 MSAs recorded price declines. The first chart below shows both indexes only slightly higher than the lows of April 2009.
[Click all to enlarge]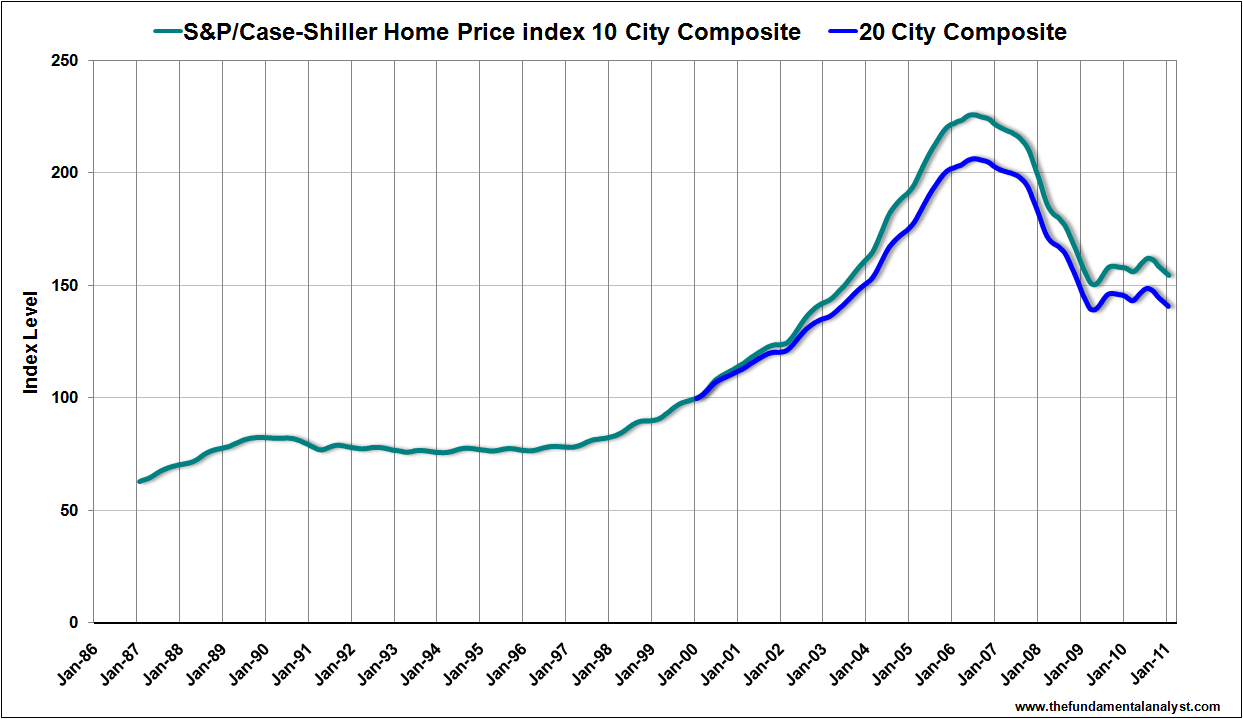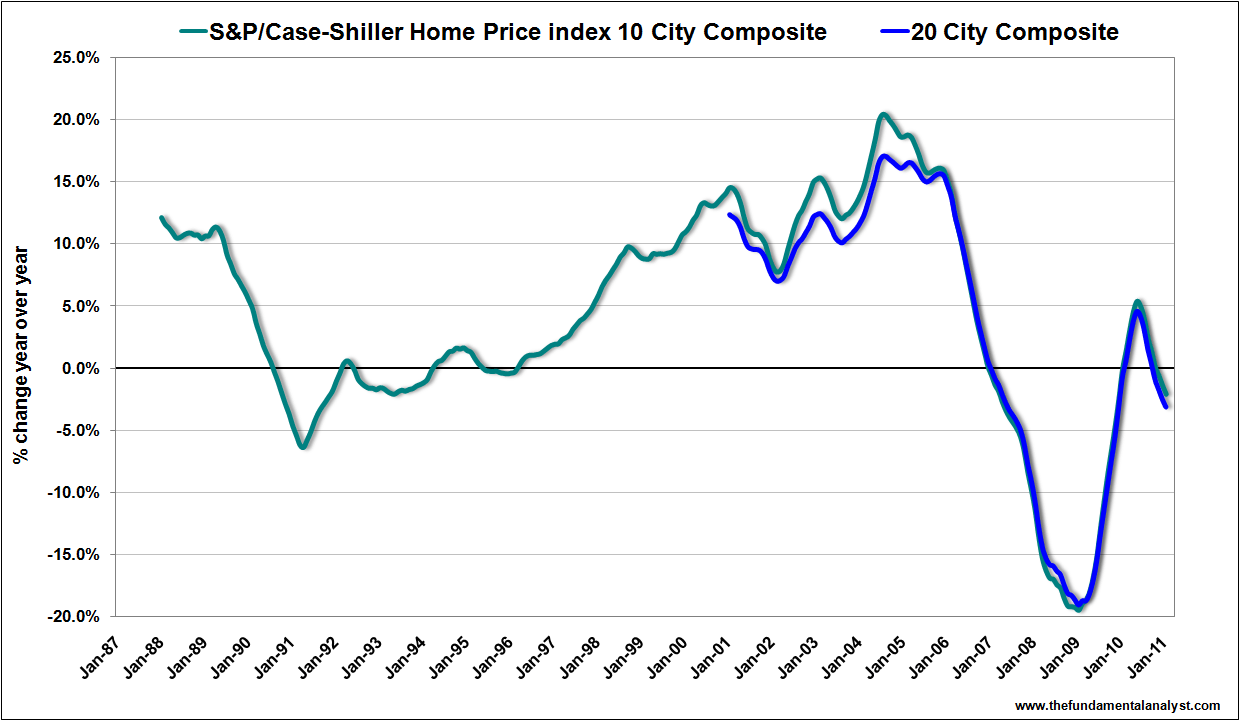 U.S. home prices were 3.1% lower than the same time last year for the 20 city index. Remember, the latest report is for January; sales data since then has only gotten worse. On Tuesday Lennar (NYSE:LEN) announced results for the three months ended February 2011, showing deliveries down 4% and new orders down 12%.
As noted previously, the double dip is no longer a prognostication but a reality: New lows are on their way for the Case-Shiller indices in the coming months.