Interesting news on the Las Vegas housing market this week - sales reached a 5-year high according to DataQuick. Surprised?
The positive signals have been building for the last 14 months:
The deceleration of Las Vegas' price declines in January 2010.


Towards the end of 2010, inventory started spiking causing downward price pressure in Q4, but the relative drop in prices compared to the influx of new inventory was mild.

By October 2010, the trends showed that house-flippers re-emerged in Las Vegas.
More recently, the price of new listings (the new sellers entering the market each week - black line below) moved above the overall market ask price (all available sellers - orange line below) by mid-October 2010: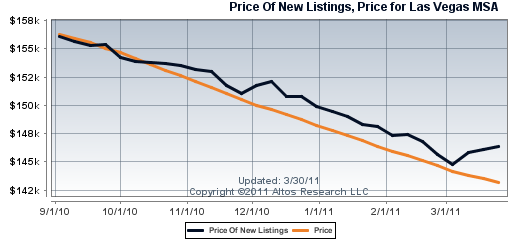 Price of new listing and aggregate market ask prices since September 2010:
On a percentage basis: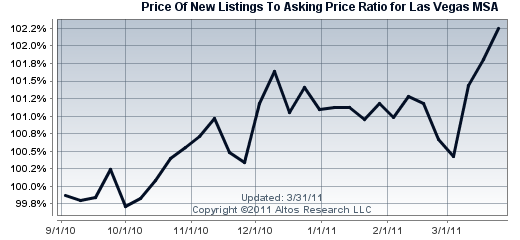 Price of new listings as a percentage of aggregate market ask prices
With price reductions leveling off this Spring (still elevated but down from the 55% range we saw back in early 2009):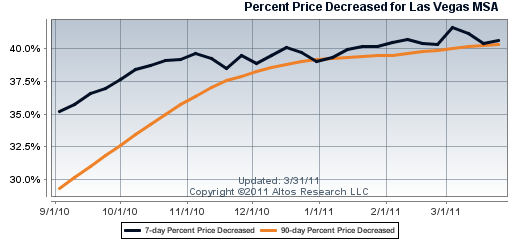 Percentage of active market sellers that have reduced their asking price in the most recent 90-day period
The cues are there for a bottoming in Las Vegas. Remember the house wants you to win - that's the only way you'll come back for more...
Disclosure: I have no positions in any stocks mentioned, and no plans to initiate any positions within the next 72 hours.