In the final part of my "charting the economy" series, we examine stocks and commodities. This series is intended to present a recent history of the economy in an easy-to-understand format using graphs. (See part 1 here, part 2 here, part 3 here , part 4 here, and part 5 here. )
Stocks have been up and down, but overall are at about the same level as they were ten years ago.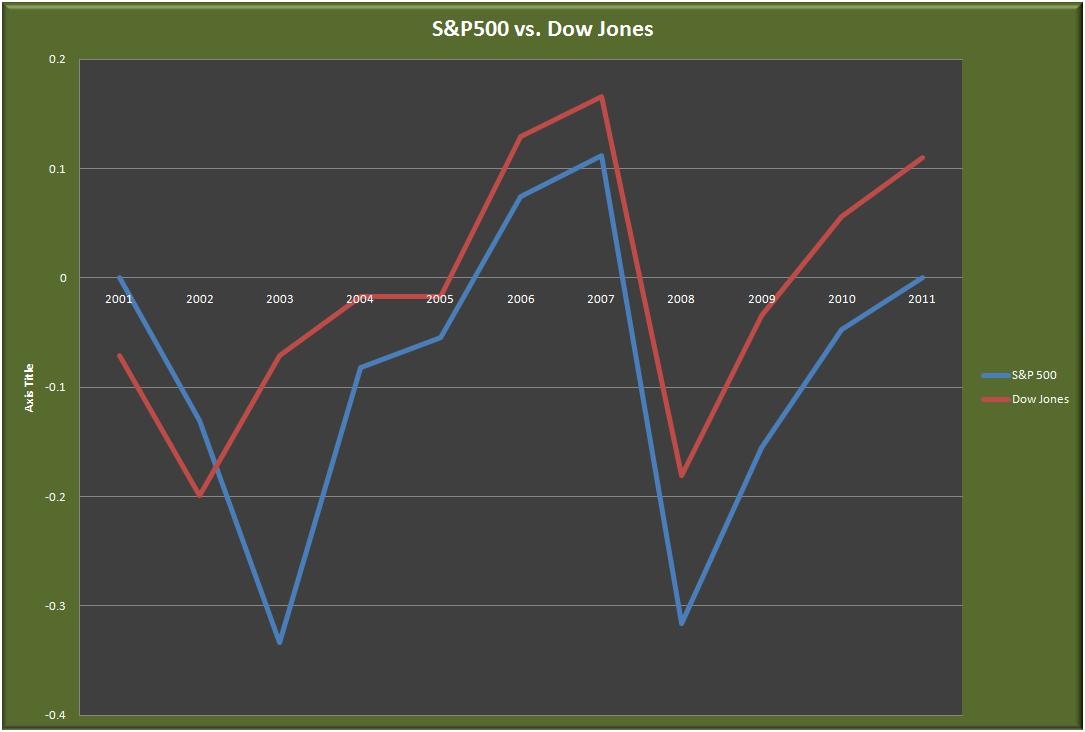 Commodities prices have been rising since 2002.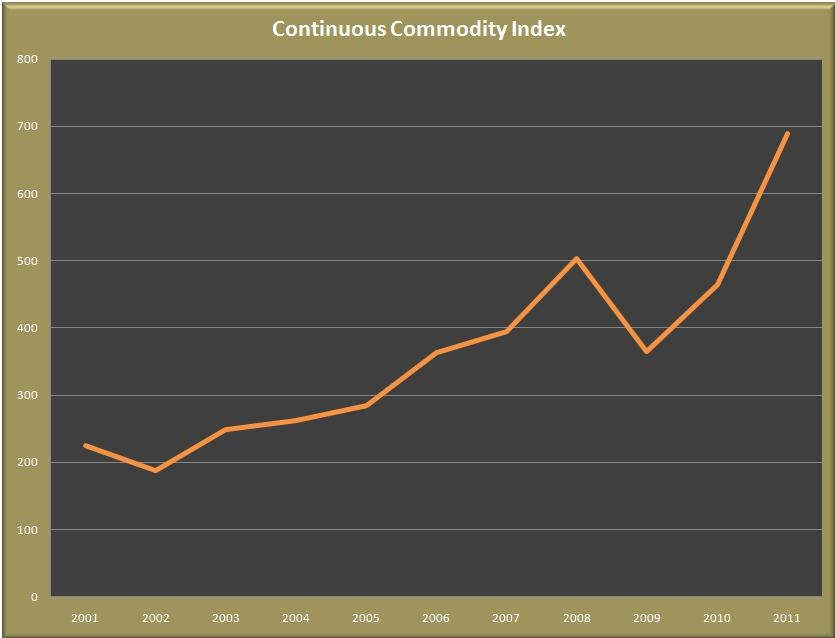 The CCI (Continous Commodity Index) is comprised of:
17.64% Energy
17.64% Grains
11.76% Livestock
29.4% Soft goods (sugar, cotton, cocoa, etc..)
23.52% Metals (gold, silver, copper, etc..)
We can see that commodities prices are rising, which results from monetary inflation. Consumers will pay more for the same goods.
Gold has had a massive run up in the last decade.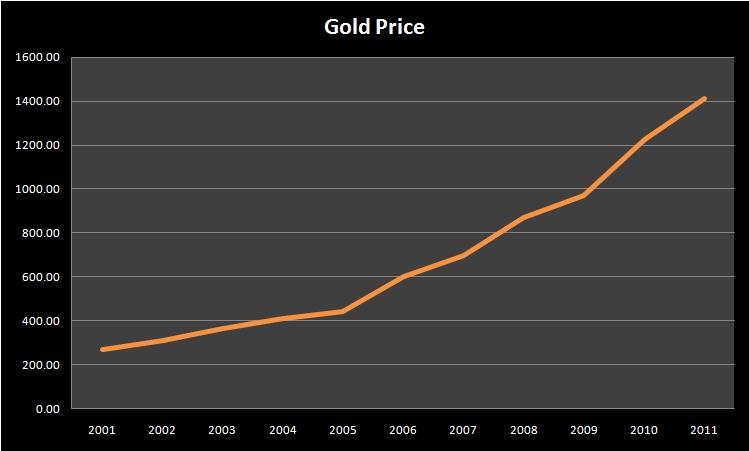 Silver is not far behind.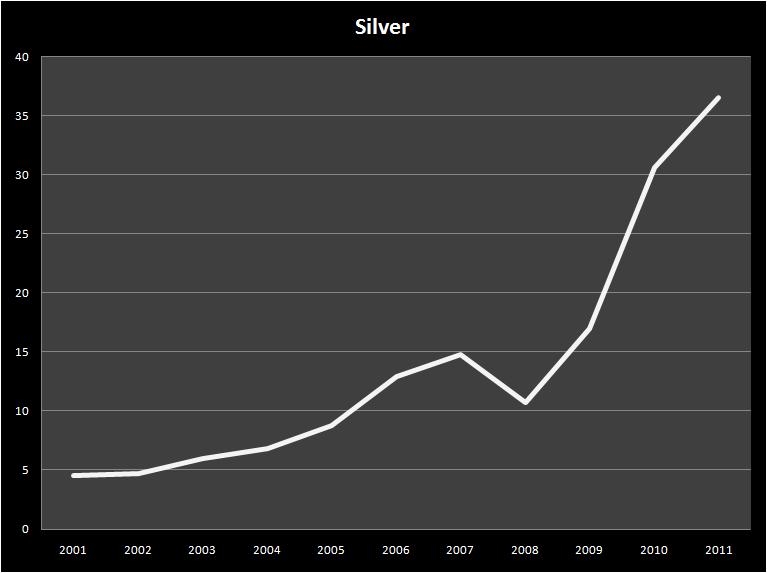 If commodities are rising so quickly, how do they compare with wages and inflation in general?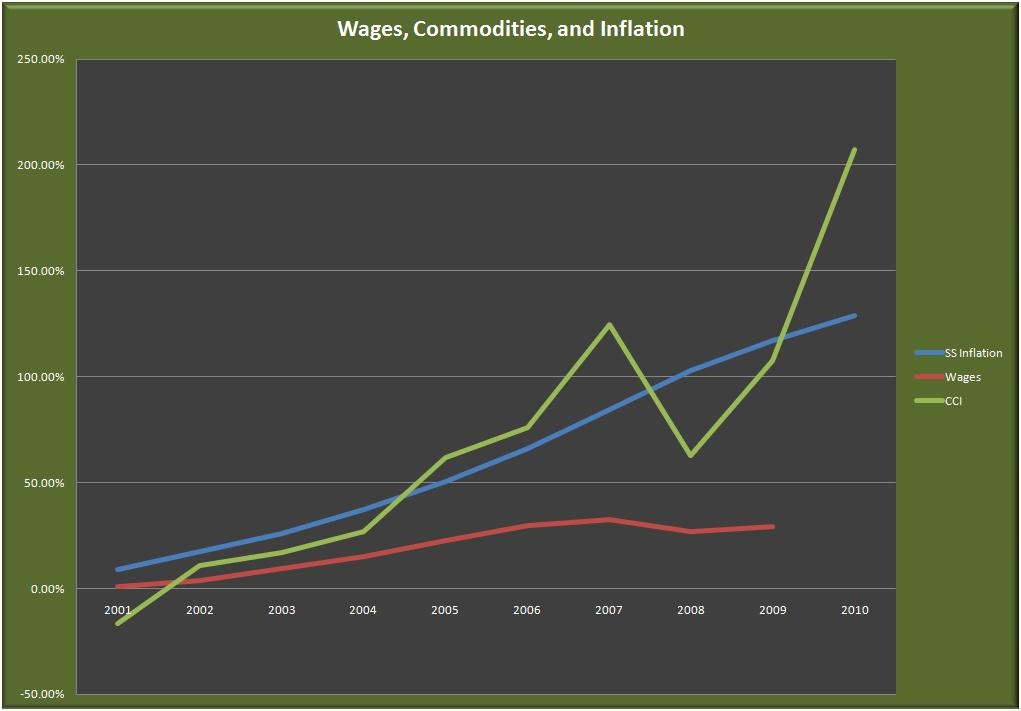 We can see that wages have not grown as fast as commodities prices or inflation rates. Therefore, it is easy to surmise that purchasing power is declining. In addition, note that for a brief period in 2008, commodities rose steadily and the most. We can expect, because end consumer prices rise after producer price inputs (commodities), that the CCI index is predicting what our inflation rates will look like in the future.
In the following chart, we see how the prices of things are related to the increase in the money supply. The prices are highly correlated to the increase in money supply, as measured by TMS.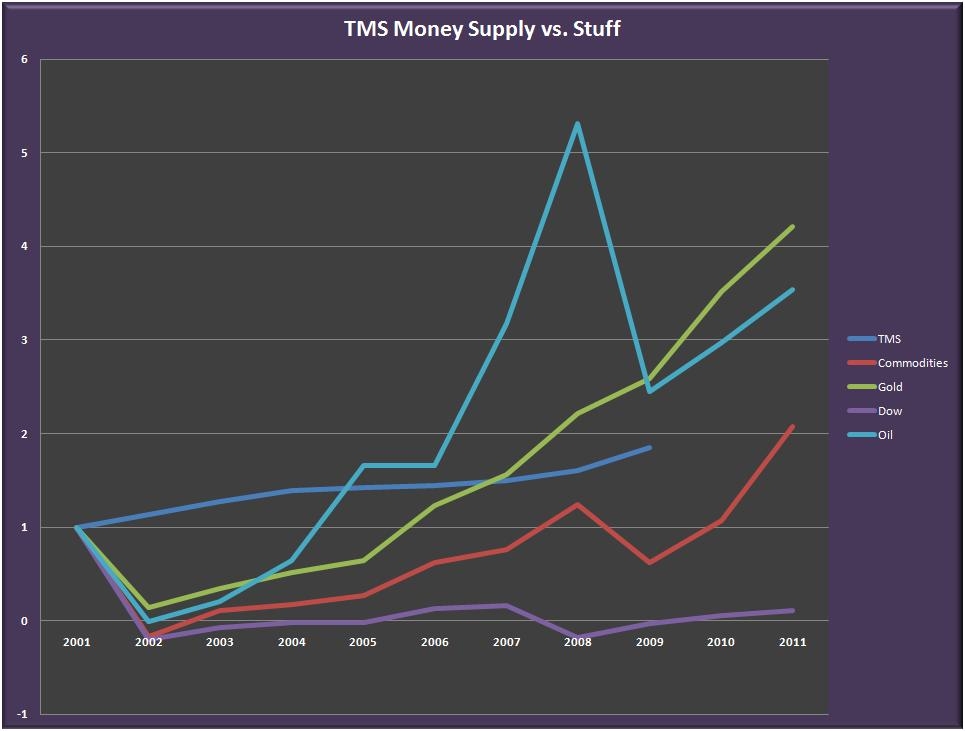 Disclosure: I have no positions in any stocks mentioned, and no plans to initiate any positions within the next 72 hours.