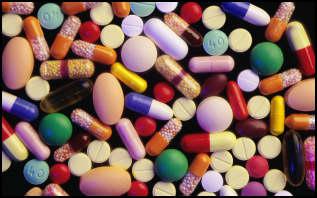 After four weeks of pummeling, the averages, and especially the energy names that dropped more than 20% in tandem with oil prices, the market finally pulled out of its swoon. On October 15, as I suggested in my last article, a capitulation low was reached, 9.6% from the S&P's most recent record high, just a few weeks before.
Aside from the 19% correction the market experienced in 2011, we've had the acquaintance with several 3%, 4% and 5% pullbacks since the March 9, 2009 bottom. This last swoon took us just shy of the accepted definition of a 10% correction.
All along the way, each of these pullbacks has presented an opportunity for investors willing to buy on the dips with the confidence that a slowly improving Goldie Locks recovery would yield more shares at lower prices and ever-increasing dividend streams for their retirement income.
Could this be an 18 year-long secular bull market?
After many years of flirting with the 1000 mark, the Dow Jones Industrial Average finally broke through this all-important psychological level in 1982. With only a few small corrections along the way, the Dow hit 11,500 in December of 1999. Investors in passive index funds catering to the Dow or S&P managed to bag 11½ times their investment in this remarkable run.
More than a small correction, on October 29, 1987, the Dow collapsed 23% in one single day, taking virtually everything down with it. There was no place to hide. Investors far and wide were all in shock. In hindsight, that day marked yet another bargain entry point for astute investors seeking value and opportunities to enhance their portfolio dividend yields. A few brave souls bought many "accidentally high yielders" and happily took their inflated dividends checks to the bank.
The Dow actually closed a bit higher than it began that year, and continued its winning ways till the dot.com implosion of 2000.
Is this déjà vu all over again?
Now that we're approaching 6 years of recovery, both in the economy and the stock markets, it's tempting to make a comparison to the 1982-2000 Bull Run to today. Especially, since the average market recovery lasts about 5 years, many pundits think that today's Bull Run is getting long in the tooth.
I would posit that perhaps we have the best prescription for a long, secular bull market, the best we've had in a long time.
Interest rates are at record lows (the ten year Treasury recently touched 1.86% very briefly on Oct. 15 when panicked money sought government safety), and the Fed Chair statement yesterday gave informed investors the green light to keep risk on when she affirmed her belief that the economy has found firmer footing and would continue to grow for the foreseeable future. Janet Yellen of the Fed has given clear signals that she fully intends to keep rates at rock-bottom lows for a considerable time.
Corporate profits continue to shine, with 67% of companies reporting showing beats in both profits and revenues so far this earnings season.
This, my friends, is not the picture of a recession on the horizon, but a durable, slow-and-steady recovery that may reward investors and retirees for quite a few more years.
From this October 15 intra-day low of 15,855, to today's 17,195, the Dow has strongly confirmed the bottom with a resounding 1340-point gain representing a tidy 8.45% gain in less than two weeks time. This index is currently less than 1% away from its all-time high set on September 19th of this year.
This turmoil gives some retirees a headache
The constant churn of late in the marketplace has caused consternation in some investors' minds. Retirees and near-retirees wonder how they'll pay their prescription medicine bills to make their headaches go away.
Targeted expenditure investing illuminates a strategy to have strong pharmaceutical companies with long, stable histories of paying increasing dividends pay those medicine bills for us.
"Health care costs are frequently underestimated -- but Fidelity figures that on average they could reach more than $220,000 for a couple over the course of retirement."
"The Employee Benefit Research Institute calculated, that a couple who uses the median amount of prescription drugs should be prepared to spend $151,000 on health care in retirement (male: $65,000, female: $86,000). In fact, EBRI said, prescription drugs are the critical factor in this calculation, because even with help from Medicare, drugs are a very large out-of-pocket cost. If that married couple is in the 90th percentile of prescription drug users, their costs rise to $255,000."
Table courtesy of TheWashingtonPost.com
So, if we assume that we will fall into the median as regards prescription medication spending over an average 17-year retirement, we'll need to generate $8882 in annual income to pay these bills.
($151,000/17 years= $8882 per year)
Target pharmaceutical companies to pay the medicine bills
Our objective is to find pharma companies that have been around a long time and have enviable, long-term records of not only paying solid dividends, but also growing them over time. Dividend growth is essential in the quest to pay our bills as we "whip inflation." (Thanks, President Gerry Ford).
Johnson and Johnson (NYSE:JNJ) is a fave that resides in the portfolios of many tried and true dividend growth investors.

According to Yahoo Finance:
"Johnson & Johnson, together with its subsidiaries, is engaged in the research and development, manufacture, and sale of various products in the health care field worldwide. The company operates in three segments: Consumer, Pharmaceutical, and Medical Devices and Diagnostics. The Consumer segment offers a range of products used in the baby care, skin care, oral care, wound care, and women's health fields, as well as nutritionals, over-the-counter pharmaceutical products, and wellness and prevention platforms under the JOHNSON'S, AVEENO, CLEAN & CLEAR, DABAO, JOHNSON'S Adult, LUBRIDERM, NEUTROGENA, RoC, VENDÔME, LISTERINE, BAND-AID, NEOSPORIN, STAYFREE, CAREFREE, o.b. tampon, SPLENDA, TYLENOL, SUDAFED, ZYRTEC, MOTRIN IB, and PEPCID brand names."

And more to the point:
"The Pharmaceutical segment provides various products in the areas of anti-infective, antipsychotic, cardiovascular, contraceptive, gastrointestinal, hematology, immunology, infectious diseases, metabolic, neurology, oncology, pain management, thrombosis, and vaccines. This segment distributes its products directly to retailers, wholesalers, and health care professionals for prescription use."
JNJ has been paying an ever-increasing dividend for over 44 years and currently sports a $2.80 annual dividend which represents a 2.67% yield. They grow their dividend usually by 8% to 10% a year, indicating a virtual doubling of the $2.80 dividend in about 7 years (rule of 72/10%=7.2 years).
Essentially, you can almost count on a 5.4% yield on current cost in just 7 years, and perhaps 10.8% yield on cost in as little as 14 years if JNJ continues its strong dividend growth policy.
Bristol-Myers Squibb Company (NYSE:BMY) is another workhorse in the pharma industry with a fine history of growing its dividend for investors. For 42 years, BMY has been rewarding investors, me included, with an increasing stream of dividends. In its earlier years, it too grew the dividend for a long stretch at about 10% per year. In more recent years, the dividend growth has approximated closer to 3% to 4%.
It currently pays a dividend of $1.44 annually which translates to a 2.66% annual yield.
Bulletin: This just in today:
"NEW YORK (TheStreet) -- Bristol-Myers Squibb (BMY) shares are up 7.8% to $58.38 in trading on Thursday after the biopharmaceutical company announced positive study results in lung cancer for its immune checkpoint inhibitor drug Opdivo."
Pfizer Inc. (NYSE: PFE) is another stalwart in the pharmaceutical industry that keeps on giving to its shareholders in the form of ever-increasing dividends. Also listed for 42 years, this company, for most of its history, has rewarded investors with dividend increases on the order of 10% to 15% per year. Currently paying a dividend of $1.04 per share, this translates to a dividend yield of 3.54% annually.
Reuters reported yesterday:

"Oct 29 (Reuters) - Pfizer Inc has won U.S. approval for its Trumenba vaccine against meningitis B, a potentially deadly bacterial disease that has recently caused outbreaks on college campuses, the U.S. Food and Drug Administration said on Wednesday.

Trumenba, approved in individuals 10 to 25 years of age, has been considered one of the most important products in Pfizer's drug pipeline. It was granted accelerated approval following tests in 2,800 adolescents in the United States and Europe."
Let's see how we can target these 3 pharma companies to pay our medicine bills in retirement:

Table #1
CAGR courtesy of Robert Allan Schwartz
The average yield on these 3 companies, invested as shown in table #1 is 2.96%. It requires an investment of $309,088 to yield the dollars necessary to pay our prescription medicine costs in retirement. If we wished to equal-weight these investments in dollars invested, since Pfizer yields significantly more than the others, we could somewhat reduce the amount necessary to invest to yield the necessary dollars for our medications.
Why commit such a sum to this suggested investment strategy?
The answer is this: If we live past 17 years in retirement, these investments will keep churning out their payouts for us and we won't run out of money to pay for our essential medicines that we'll need to thrive and enjoy our retirements. In addition, if these companies continue to pay out higher dividends as they have over the past many years, we'll be able to keep ahead of inflation in these expenses.
All of these pharma companies and their business models cater to the entire, growing population and address everyone's need to maintain their health. The continued outlook for increasing their bottom line profits and resulting capital gains is always a strong probability.
Since we are staying healthy using only our growing dividends and not getting into a funk by using our principal, if we are so inclined, we may pass these investments onto our heirs and let these companies keep them strong and healthy for as long as they live.
Additional targeted medicine expenditure candidates
Other companies that can be uplifting to own and pay for our meds include Omega Healthcare Investors Inc. (NYSE: OHI) which leases hundreds of medical centers, hospitals and nursing facilities throughout the country. As a REIT, it pays out most of its income to shareholders and currently yields 5.4%.
Becton, Dickinson and Company (NYSE: BDX) is another pharma that has been paying reliable, growing dividends for 31 years. Increases have ranged from 10% to 20% annually for quite a long time now, and this company kept on increasing its dividend right on through the 2009 financial crisis, increasing it by 20%. It makes investors feel good, currently paying an annual dividend of $2.18, giving it a current yield of 1.73%.
Another pharma that pumps up the health of shareholders is Eli Lilly and Company (NYSE: LLY). Currently yielding 3%, this drug behemoth pays $1.96 per share annually.
Prior to the 2009 meltdown, Eli Lilly consistently raised its dividend by anywhere from 5% to 10% annually. For the past 5 years, it has held the dividend steady. Accordingly, this name doesn't fit comfortably in the dividend growth house, but as revenue and profits continue to grow through the current expansion, it is a fair bet that Lilly will resume its dividend growth that it exhibited over most of its 42 years.
Final Thoughts
If retirees and near-retirees keep their eye on the ball and focus not on the everyday vicissitudes of the ups and downs of the markets, but on the ever-increasing stream that their portfolios produce for them, we can buttress ourselves against these correctional storms. It has been demonstrated that in fact, the most recent downdraft in the markets was a correction that offered a wonderful entry point for investors to take new positions, or build larger positions in names they desired to balance in their portfolios.
Even better, we can view these irrational panics as opportunities to go shopping and finally buy those names on our shopping lists that have now become ridiculously cheap and present wonderfully high, accidental yields we thought we'd never be able to attain. This author continued to buy all the way down through the correction and was handsomely rewarded by a big boost in annual income and yield. If we successfully build portfolios that pay the bills and keep us ahead of inflation, we've accomplished our mission.
Studies indicate that a couple retiring today faces a median expenditure of $151,000 in prescription drug expenses and other medical costs over an average 17 years of retirement. Once targeted expenditure investing is employed, these costs can be easily met.
Once the retiree couple knows where their "mad med-money" is coming from for the rest of their lives, they can sleep well at night, no Nyquil necessary. They can rest easy knowing they'll always have the wherewithal to pay for their life-sustaining medications and other medical outlays. This is true SWAN investing.
In the first installment of this series, I addressed ways to target investments to pay for utility, electric, cable and phone bills in retirement. In the second installment, I offered suggestions to help pay the various energy bills in retirement, including heating oil, natural gas to heat our homes and gasoline to fill the tank. The third installment dealt with the costs of healthcare that we all face. The fourth article in this series addressed food insecurity and how to deal with that in retirement. The fifth article dealt with housing expenses and maintenance. The sixth article in the series addressed ways to invest to cover entertainment expenses in retirement.
Should you be interested in reading any of my other articles detailing various strategies to enhance your returns on a dividend growth portfolio, please feel free to find them here.
Disclaimer: This article is intended to provide information to interested parties. As I have no knowledge of individual investor circumstances, goals, and/or portfolio concentration or diversification, readers are expected to complete their own due diligence before purchasing any stocks mentioned or recommended.
Disclosure: The author is long BMY.
The author wrote this article themselves, and it expresses their own opinions. The author is not receiving compensation for it (other than from Seeking Alpha). The author has no business relationship with any company whose stock is mentioned in this article.