After a disappointing fourth quarter NutriSystem (NASDAQ:NTRI) stock fell dramatically at the beginning of 2011. After that, claims have been made that NTRI is a potential value stock. Others fear further drop in share price if the company would be forced to cut its dividend. I have written earlier that my main concern is how the company will be able to cope with the highly competitive business environment in which it operates. The purpose of this article is to examine NutriSystem through fundamental analysis.

A reformulation of the statements of common equity from 2008 to 2010 renders the following results.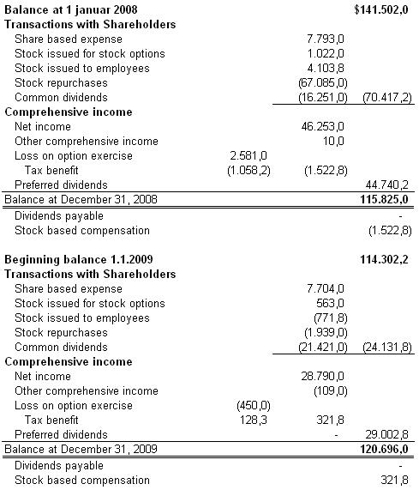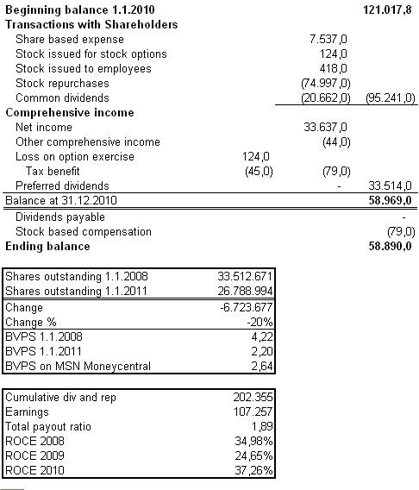 It is interesting to see that in the last three years, NutriSystem has repurchased and retired a total of $8.3 million common shares with a total purchase value of $144 million. In addition to that the company has paid out roughly $58M in dividend to common shareholders. Still, NutriSystem only earned a total amount of $107M in comprehensive earnings during the three years, implying a total payout ratio of 189%. Common equity has been reduced dramatically since the beginning of 2008, but throughout the period returned on common equity has be extremely high.




A reformulated balance sheet shows the source of value that has been returned to shareholders in the last three years. In 2007 the company had more that $42M in net financial assets, which has now been reduced to little less that $6M at the end of 2010. In addition to that, net operating assets have shrunk by 30% in the same time.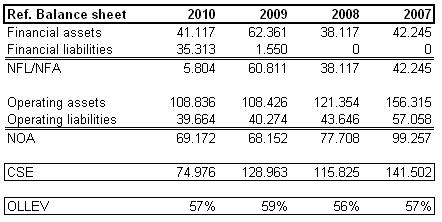 The reformulated income statement shows how revenues have gone down dramatically, although profit margins have been held constant.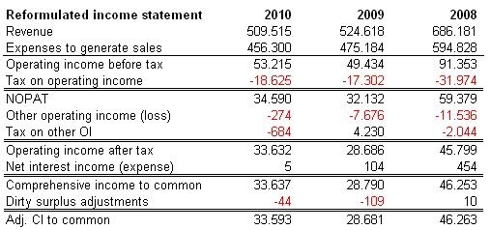 Analysis of profitability ratios shows the company has been able to produce exceptionally high return on net operating assets, mainly driven by an abnormally high asset turnover. A fairly unsophisticated trailing P/E valuation indicates the companies diminishing intrinsic value has reached a bottom (contrary to a top line analysis as sales have not started to move upwards). The no-repurchase scenario indicates that value, using the same valuation, but as if the company had decided not to repurchase shares in 2010.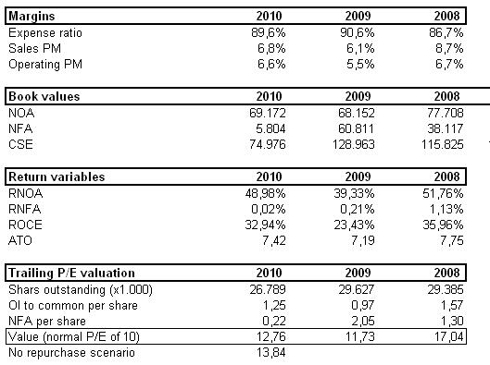 A reformulated free cash flow illustrates how free cash flow and financial assets have been used to return value to shareholders.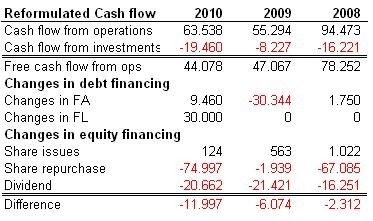 A few conclusions:
1. Regarding the question of a dividend cut mention at the beginning of the article, it is fair to conclude that it is a minor threat as long as earnings don't deteriorate. The company is more likely to reduce its repurchase efforts.
2. It is to some degree commendable that despite diminishing sales and a tough business environment, that operations have been as profitable as they are. I write this without having any idea about any causality between variables (did management make a conscious decision to sacrifice revenue in order to defend profit margins? Events are always clearer in hindsight).
3. With that written, I think it is safe to conclude that management flunked the allocation test. In my opinion last year's repurchase effort destroyed intrinsic value. Consider it this way: management had the choice between investing in a business that has been providing a return on net assets in excess of 25% historically and buying shares in a company trading at more that 23-times trailing earnings with shrinking revenues.
PS - 1. This is merely an opinion of recent history. If you were to look further into history you would see that the trend has been developing for a longer period.
Click to enlarge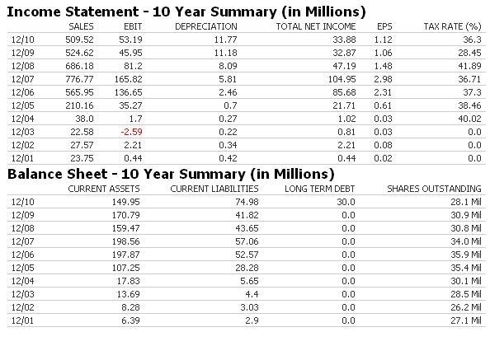 Source: moneycentral.msn.com
2. This analysis does not consider any qualitative factors such as competitive environment, product mix etc. My main concern remains the competitive environment.
Disclosure: I am long NTRI.