The number of home loans in Australia for owner-occupied housing fell a seasonally adjusted 5.6% in February after a revised 6.3% fall in January according to the latest report from the ABS. The latest reading is the lowest in 10 years.
[Click all to enlarge]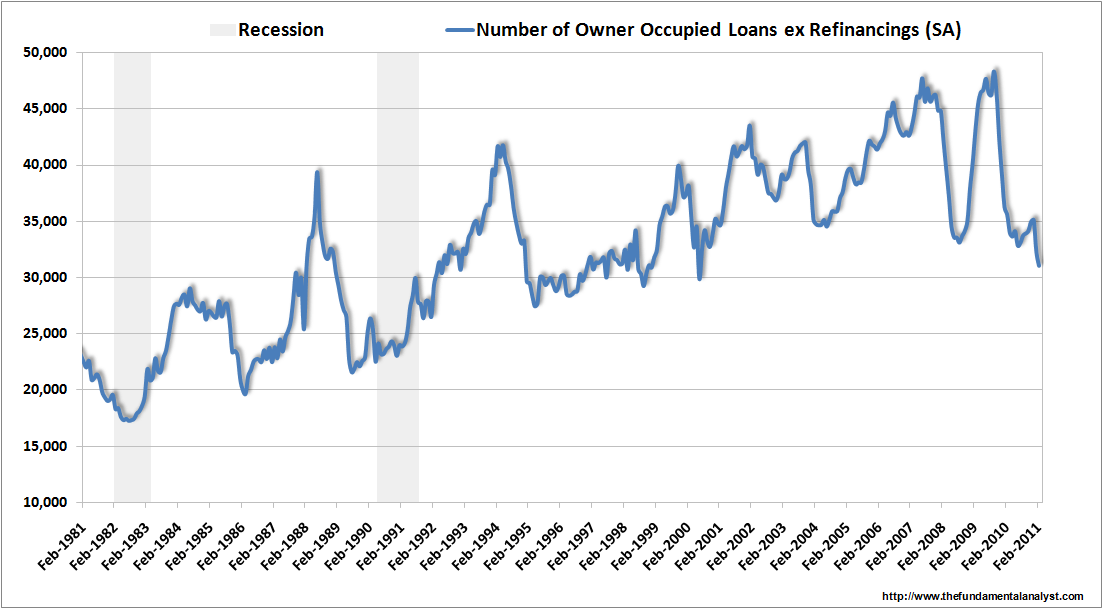 Excluding refinancings, the number of loans for owner occupied housing hit its lowest level since June 2000. Leading the drop was NSW falling 10.1%, the biggest drop in 14 years. Queensland was basically flat after plunging more than 15% in January. Last year's booming Victorian market dropped 4.6% after a more than 5% drop in January.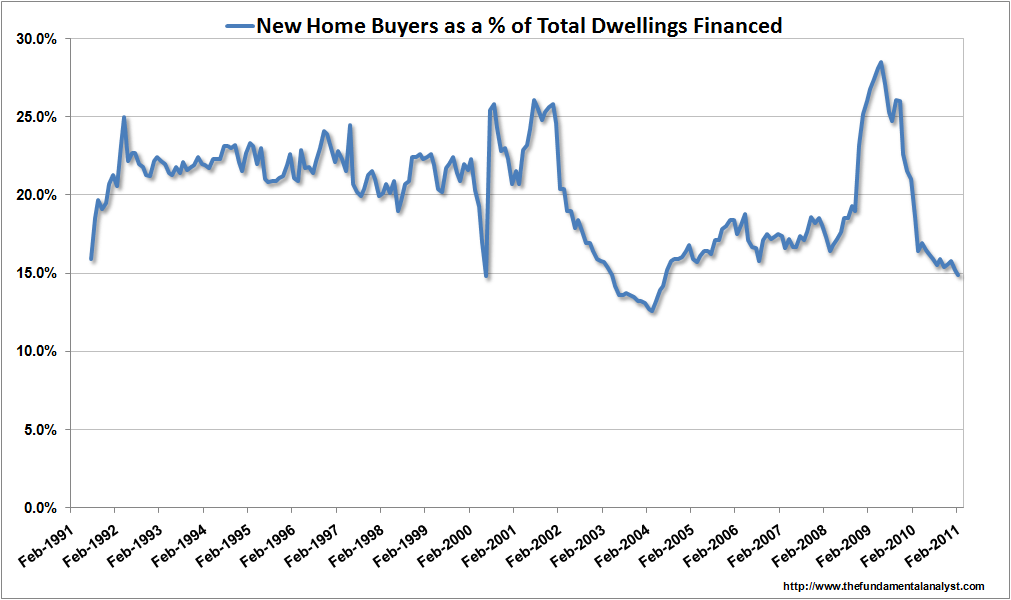 The percentage of home loans approved for first home buyers fell to 14.9%, the lowest level since June 2004. No doubt weather considerations need to be factored in, but leaving that aside, could it be that the pool of greater fools willing to pay higher prices for already inflated real estate is drying up?