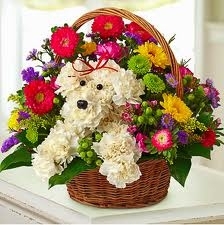 1-800-Flowers (NASDAQ:FLWS) sells gifts through online marketing and retail stores. The company had a good Q4 2010. During the three and six months ended December 26, 2010, revenues declined by 1.3% and 2.0%, respectively, due to wholesale declines from a few customers and a loss of a big 3rd party marketer. However, the company largely made up for those declines by having increased sales from its niche businesses.
1-800-Flowers is figuring out new ways to reach customers, including Facebook. Click here (.pdf) to see a list of the number of Facebook fans for businesses that increased from the end of January 2011 to the end of February 2011, courtesy of Retailgeeks.com. Gaining Facebook fans is important for a company like 1-800 Flowers which gets the vast majority of its business from e-commerce (online and from the telephone). Retail Geeks showed that 1-800-Flowers gained the largest percentage of Facebook fans out of any business in February, from 57,930 as of January 31st to 114,306 as of February 28th, for an increase of 97.3%, which is huge. They have a dominating Facebook presence compared to their competitors. It's interesting to note that their gaining of fans has since slowed down. They now have a fan base of 127,509, only an increase of 11.5% since the end of February.
I've heard the debate that gaining more Facebook fans doesn't do much to increase business. This is true for many businesses, especially if most of its products aren't sold online, because once someone is off their computer the company is usually "out of sight, out of mind". Having a large online fan-base also doesn't help a company who sells products that you either "need or don't need" like hearing aids or specialty tools.
However, 1-800-Flowers is the opposite kind of business and gets the most positive results from Facebook fans because most of its sales are from its websites, and it has products that aren't essential for anyone, but anyone could benefit from them. A flower or a basket gift puts a smile on everyone's face. The goal of an online business is to try to get prospective customers to go on their website right away, and look around at their products. Then, while browsing, someone might think: "What a beautiful bouquet of flowers! Oh yea, I have to send my Mom something for Easter, I'll just send her this from 1-800-Flowers."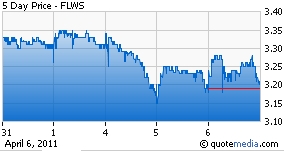 It's important for 1-800-Flowers to have an online presence and be well liked, otherwise people will just as likely shop at their competitors, like Amazon (NASDAQ:AMZN) or Harry and David. Harry and David, a gift basket company much like 1-800-Flowers, is going bankrupt due to unexpected sales declines. Harry and David and 1-800-Flowers make most of their sales during holidays, especially the Christmas season. 1-800-Flowers has more niche businesses and has had better sales results than Harry and David.
In addition to the growing Facebook fanbase, 1-800-Flowers created a popular mobile app. I downloaded it and noticed that many of their popular products are out of stock – it's a good sign for a business when demand eclipses supply.
1-800-Flowers has found a niche business in BloomNet, an international floral wire service provider that sells products and services to retail florists. Net revenues for BloomNet during the three and six months ended December 26, 2010 increased by 9.9% and 9.3% over the respective prior year periods. It has recently teamed up with WeddingWire.com to get florists online exposure to leading wedding sites. BloomNet will probably continue its rapid growth as more florists become familiar with it and its benefits. 1-800-Flowers has a wide variety of niche businesses, and can adjust to the kind of products and services the market demands.
E-commerce growth has been good in both the flowers and gourmet food and gift basket category. Roughly 60% of 1-800-Flowers' sales are from repeat customers which shows they have good products and excellent customer service. Like most online retailers, 1-800-Flowers competes with Amazon. However, they have an edge over Amazon because they're more personal and specialized. When someone is looking to send flowers or a gift basket and already knows and trusts 1-800-Flowers, they'd most likely to shop there instead of going to a large online conglomerate like Amazon.
FLWS has a P/S of .32 which is a small P/S ratio for a growing company. Most small caps with steady revenues have a P/S of .5 to 1.
The company's debt/equity ratio is 37.8 which is high, but not unmanageable. The company currently generates around $8 million in operating cash flow per year. This will grow and can be partially used to pay off debt as it decreases its capital expenditures.
The company is focused on decreasing costs and expenditures and despite the rise in commodities costs, which are big headwinds to a floral and gift basket company, gross margin actually went up for the three and six months ending December 26, 2010 due to several factors like product mix, reduced promotional activities, and improved operating efficiencies.
1-800-Flowers is in a lasting business. People will always participate in giving and receiving gifts of flowers and treats. What's important is for the company to make itself known and be the dominant site for basket and flower ordering, and I believe 1-800-Flowers is well on its way. Whether it can boost sales significantly by figuring out what the public specifically wants is something we will have to wait and see.
Disclosure: I have no positions in any stocks mentioned, and no plans to initiate any positions within the next 72 hours.