Every now and then, we find little reminders that top-down investing, focusing on broad areas such as countries or sectors, can require more discernment than meets the eye. At first glance, the list produced by my ETF Pullback strategy (see Appendix below for details and performance information) this week looks as straightforward as can be – all energy. Here's the list:
This was last week's list:
The basic case for energy is not exotic. Increases in economic activity stimulate demand for energy and absent a comparable level of new supply, would lead to higher prices. Taking a long-term view, it's pretty easy to assume that this is what we can expect. Conservation efforts in the U.S. are likely to reduce the amount of energy associated with a particular level of economic activity to levels below what we've seen in the past. But ever since the mid-2000s, when other economies, notably but not entirely China, moved to the fore, it became apparent that notwithstanding U.S. efforts to restrain use of oil, global demand was likely to strengthen considerably going forward. We may have some hiccups here and there, especially if China cools its economy as its working to do, but the big trend is still likely to be up. It's also likely that supply will rise more slowly, leading to higher prices.
Meanwhile, the basic economic fundamentals are periodically supplemented by a layer of geopolitical developments that, while not necessarily impacting the big picture, provide lots of short-term opportunities for traders. That's what we're seeing in the Middle East in general and Libya in particular. As tension mounts, prices spike beyond levels that would result from purely economic supply and demand. As tension eases, prices fall back. The equities and energy-focused ETFs move likewise.
The list we're seeing this week reflects a pullback following a longer period of strength based on some very recent news that led many to assume tensions were easing. This clearly is a quick play and I wouldn't be at all surprised to see all these ETFs gone when the model is re-run next week. It all depends on the news flow, which is pretty rapidly shifting when it comes to Libya and the Middle East.
Now, let's get to the hard part of ETF assessment. Look again at this week's list. Three out of the five ETF are actually in energy services, not production. Another one, the Rydex fund, is balanced between services and production.
Lately, the market has been acting as if prospects for services and production are pretty much the same. There is something to that. Higher prices encourage producers to boost drilling, etc. leading to improved profitability for those firms, and vice versa. But when it comes to services, there are more issues to consider.
In addition to assessing supply and demand for oil and/or gas, we also have to assess supply and demand for rigs. Don't assume these are the same. If services firms get too optimistic and build too many rigs, we could wind up in a situation where prices for drilling services weaken even in the face of strong energy demand. There are also differences in rig portfolios; mainly onshore versus offshore, but also differences within each category (i.e. the depth of water and harshness of conditions a rig can withstand). There are also different categories of energy services besides drilling and rigs. Some firms have processes that can boost production from older wells, for example.
I raise these issues because I'm not thrilled with ETFs based on energy services. ETFs focusing on production companies are much more straightforward plays on energy. Assumptions about Services can easily get stymied by bottom-up factors. What services does a company render? What is the quality of the rig portfolio (in terms of age and location)? How many rigs are on order and can they be put to work at reasonable rates? This may be an example of a sector that could better be played bottom up; i.e. by focusing on specific companies.
These are not the kinds of things ETF investors like to think about. Most prefer to simply say "I'm bullish on oil so I'm going to buy an ETF that will give me energy exposure." That not what we're getting with the energy-services ETFs.
Undoubtedly, you've had occasion to encounter commentary questioning the appropriateness of particular kinds of ETFs. Much of it has been focused on broad issues such as short ETFs, leveraged ETFs, unconventional asset classes such as currency ETFs, etc. I'm fine with all of that. My concerns center around whether the theme of the ETF is something that would be more appropriately pursued bottom-up. This doesn't mean all companies in a sector ETF should be the same. If that were the case, we'd never be able to put together a sector ETF. But we do need to watch for situations where companies within the same sector or industry are likely to have less in common with the big-ptcture theme or with one another than many might suppose. Energy services strikes me as one such area.
Speaking for myself, I am trading into the all the ETFs on this week's list. This is a one-week-at-a-time technical-analysis-based trading model. One of the beauties of technical analysis is the way you can ignore underlying fundamentals and focus instead on investment community assumptions about those fundamentals. It's fine if those assumptions are right, but it's OK even if they're wrong so long as you understand the nature of the error and are willing to assume it will persist long enough to accommodate your chosen time horizon (one week in the case of this particular model, although some erroneous assumptions can persist for months or even years).
APPENDIX
To create this model, I started with a very broad-based ETF screen I created in StockScreen123.com.
Eliminate ETFs for which volume averaged less than 10,000 shares over the past five trading days

Eliminate HOLDRs (I don't want to be bothered with the need to trade in multiples of 100 shares)

Eliminate leveraged and short ETFs (I think of these as hedging tools rather than standard ETF investments of even trading vehicles)
Then I sorted the results and select the top 5 ETFs based on the StockScreen123 ETF Rotation - Basic ranking system, which is based on the following factors:
120-day share price percent change - higher is better (15%)

1-Year Sharpe Ratio - higher is better (15%)

5-day share price percent change - lower is better (70%)
The idea of using weakness as a bullish indicator is certainly not new. But often, it's an add-on to other factors that, on the whole, emphasize strength. Here, the weakness factor is dominant, with a 70 percent weighting.
This model is designed to be re-run every week with the list being refreshed accordingly. I trade through FolioInvesting.com, where I pay a flat annual fee rather than a per-trade commission, so I don't care about the fact that turnover form week to week is often 80%-100%. If you want to follow an approach like this but do have to worry about commissions, the strategy tests reasonably well with three ETFs, or even with one. (Cutting the number of ETFs is far preferable to extending the holding period.)
Figure 1 shows the result of a StockScreen123 backtest of the strategy from 3/31/01 through 12/30/10.
Figure 1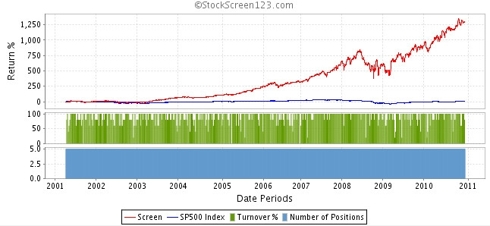 Figure 2 covers the past five years, a very challenging market environment that witnessed the fizzling of many strategies that had succeeded for a long time.
Figure 2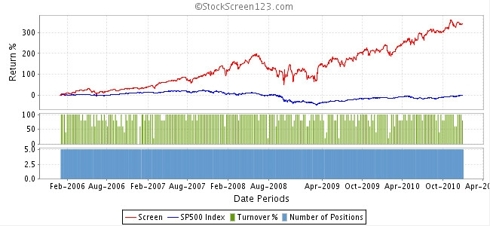 Figure 3, a screen shot from the FolioInvesting.com account I use to trade the strategy.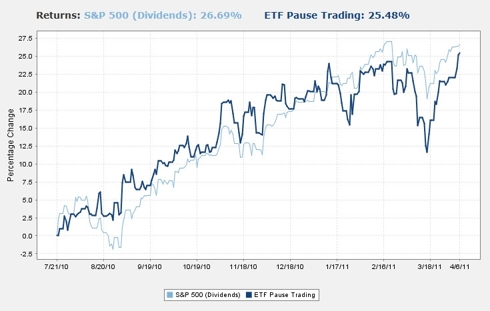 Clearly, the model has been cold for much of the past six months as trends have come and gone with unusual rapidity. But it seems to have been recovering in the past couple of weeks.