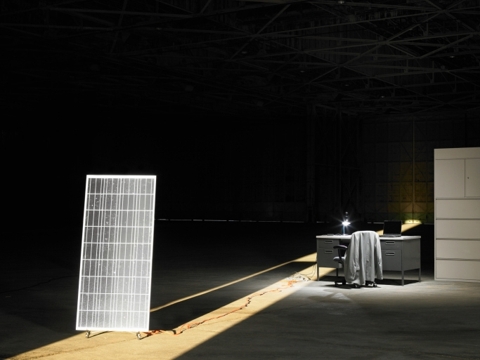 Solar panel installations are ready to rival the price points on electrical generation with coal fueled plants, and have a leg up on nuclear energy. Are solar energy exchange traded funds (ETFs) able to emerge from the long shadows?
Cost reduction is the main driver in the energy industry, and in a few years solar panel installation is going to come in line with existing energy generation, and within a decade analysts say the cost of solar projects is going to halve again, says Michael Liebreich, chief executive officer of New Energy Finance.
As nuclear-power stocks experienced a sell-off due to the crisis in Japan, the alternative-energy sector saw increased inflows, which experts believe will continue in the coming months. Alternatives usually come into favor when there are natural disasters related to oil and nuclear energy or when pricing gets too high.
In the long term, the disaster in Japan may force other countries, including the United States, to create policies that favor renewable energy. Maybe one of the benefits of all this is that the importance of clean energy will come to the forefront. Investors are waiting for some of the uncertainty in the stock markets and Japan to dissipate before buying any alternative energy funds, but that doesn't mean they aren't keeping a watch on the sector.
Chinese companies such as JA Solar Holdings Ltd., Canadian Solar and Yingli Green Energy Holding Co. are making panels cheaper, fueled by better cell technology and more streamlined manufacturing processes, which in turn, makes it more affordable, reports Ehren Goossens for Bloomberg.
Guggenheim Global Solar (NYSEArca: TAN) is the ETF industry's first and largest solar ETF and it owns many of the industry's top companies, including: First Solar, 21.1%; Trina Solar, 6.8%; Suntech Power, 4.2%; Yingli Green Energy, 4.2%; and Jinko Solar, 1.2%.
Market Vectors Solar Energy (NYSEArca: KWT) has many of the same holdings as TAN, but in smaller allocations. First Solar, for example, is 10.6% of the fund. Others include Trina Solar, 9.2%; Yingli Green Energy, 4.5%; Suntech Power, 4.3%; and Canadian Solar, 2%.
Guggenheim Global Solar
Disclosure: Tom Lydon's clients own TAN.