Buy-recommended PetroChina (NYSE:PTR) offers unlevered appreciation potential of 41% to a McDep Ratio of 1.0, where stock price would equal Net Present Value (NPV) of $210 a share. Flashing a sign of oil overlooked by investors, PetroChina's McDep Ratio is low and its stock has gained less than global peers compared to its 200-day average.
Meanwhile, final results for 2010 reported on March 17 met our estimates from six months ago for cash flow. When cash flow for the next twelve months is compared to NPV, the unlevered multiple (PV/Ebitda) is a modest 7.5 times (see table Functional Cash Flow and Present Value on page 6). Though well above stock price, NPV remains understated as a result of government price and tax policies. PTR gives up some profit because of a windfall tax on domestic oil production. To make up for any loss in production caused by the windfall tax, China imports more and puts pressure on world oil price thereby making PTR's overseas production more profitable.
Similarly, price controls on domestic natural gas make overseas natural gas more profitable. PTR made timely deals in recent months to produce natural gas in Canada with buy-recommended Encana (NYSE:ECA) and in Australia with buy-recommended Royal Dutch Shell (NYSE:RDS.A). PTR also gives up profit on refined products because price controls react slowly to the rising crude oil price. Some lost downstream profit is recovered when crude oil price declines. In any event, economic growth and prosperity fueled by energy is likely to mean rising profits for PetroChina.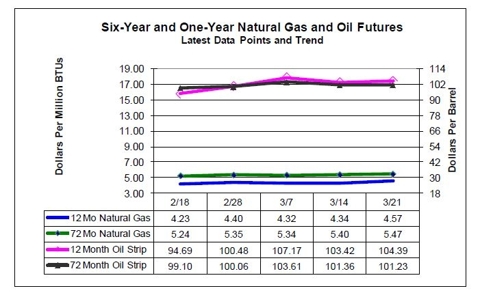 This article was originally published on March 22, 2011.