Outside of the usual suspects (new handsets or tablets introduced by its mobility partners), Immersion Corporation (NASDAQ:IMMR) seems to be experiencing good momentum in several other segments, having recently achieved a few product wins that include both existing and new licensees.
As a reminder: Checking new products launched in the market by Immersion's partners is the best way to forecast the company's future success; the implementation of its haptic technology into more and more products is key to the company's financial performance, as Immersion collects a royalty per unit sold.
Checking Immersion's partner news web page is the best (and easiest) way to get confirmation about new product wins, even if they are not officially announced through a press release. The most recent update highlights at least three interesting devices -- one in the gaming segment and two in the commercial vertical.
Lexmark (NYSE:LXK) recently introduced a color laser printer that boasts an extra large 10.2-inch color touch screen with audible and tactile feedback, which incorporates Immersion's technology.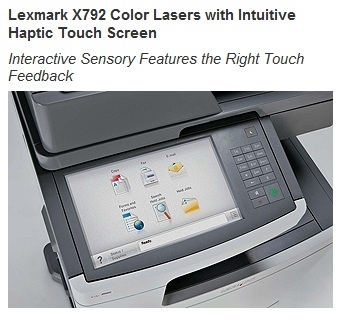 The Lexmark X792 Series has already received many awards:
The Lexmark X792de received a Five Star, Exceptional rating from BERTL in January 2011.

2011 Editor's Choice award from Better Buys for Business in January 2011.

Winter 2011 Pick of the Year award winner by Buyers Laboratory Inc. in January 2011.

Innovative Product of the Year by Better Buys for Business in December 2010.
The price range for these printers is about $4,000 to $6,000; while huge volumes (and royalties) are not to be expected, it is a clear indication that Immersion is starting to be implemented in high-end commercial devices. The commercial and industrial vertical is today a very small contributor to the company's revenue stream, but Immersion clearly indicated that it may represent a key opportunity to accelerate the adoption of haptics into new markets.
It is also likely that this win might represent one of the first business leads obtained through one of its chip manufacturing partners – Atmel (NASDAQ:ATML), Cypress Corporation (NASDAQ:CY), Renesas (OTCPK:RNECY) and Imagis. Since 2009, Immersion started implementing a strategy to broaden and expand market penetration by licensing its technology to these manufactures, obtaining in return both royalties and the opportunity to leverage, at no cost, sales efforts.
The second win in the commercial segment comes from ShoreTel (NASDAQ:SHOR), which recently introduced its IP655 telephone.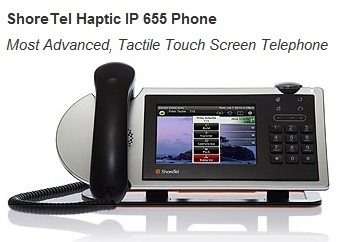 The phone features an 640x480 pixel color touch sensitive display with haptic feedback. All physical line-feature selection buttons have been removed from the phone face and into a virtual menuing system and keyboard.
This is not the first win in the office phone segment, as Immersion already announced the Alcatel-Lucent (ALU) OmniTouch™ 8082 My IC Phone back in March 2010. The fact that more producers are moving to implementing haptics into their offerings may be seen as a validation of the technology, going from an "additional feature" to a "must have."
The last product implementing Immersion's technology is the Razer Onza Tournament Edition, a high-quality third-party Xbox 360 controller with adjustable tension analog sticks, Hyperesponse light-up face buttons, two customizable extra shoulder buttons, and an extra-long braided 15-foot wire.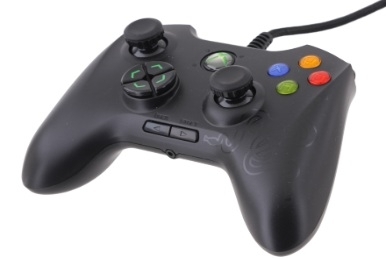 Razer is already a long time partner of the company, and gaming represents about 30% of Immersion's royalty stream; while this is not the fastest growing segment for the company, it is reassuring to know that existing partners are still developing new devices to gain customers interest.
Disclosure: I am long IMMR.