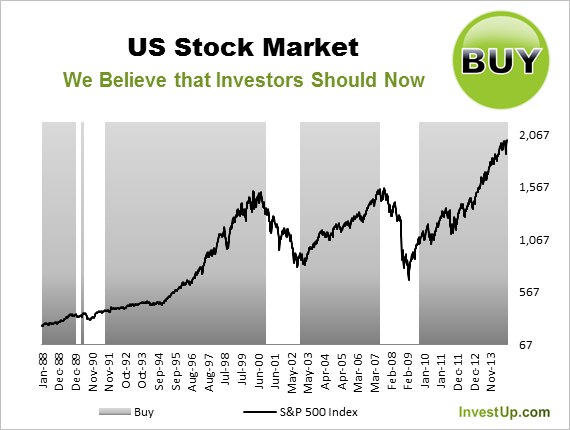 TRADE SUMMARY
- Stay long the S&P 500 index (ETFs: SPY, IVV, and VOO).
- The BUY rating was opened at 1091.06 on 10/20/2009.
- The BUY rating has already helped investors produce potential returns of 85.54%.
- Our target return is 23.64%.
- While the initial target has already been reached, we maintain our BUY rating since we believe the market will continue to strengthen.
ANALYSIS
We continue to have a bias for exposure to the US market index.
Our macro outlook on the US is basically constructive. We have seen signs of improvement in labor market figures, capital expenditure, consumer sentiment, and business confidence. This is a stage in which it is profitable to position for the economic expansion in the US and broader growth acceleration in the world by retaining some exposure to US risk assets as we navigate a potentially volatile period in the next two quarters. Accordingly, we think the scope for an increase in the S&P 500 is quite real.
Elements in the US' latest economic data remain consistent with robust growth. The increase in personal income for last month was strong, and the report included substantial upward revisions to the previously reported data for prior months. The services sector surveys and the business investment data also showed economic condition improving. On the other hand, the labor market data in the US - while noisy - is still basically on an improving trend. In addition, with household demand holding up reasonably well, our confidence in the growth story in the US remains high.
The links between the cyclical news and equity performance remain impressive. We think further good earnings news, a set of better industrial surveys, or continued job growth data in the US could all push the market higher. What's more, we believe that the upcoming macro news - decent activity data and benign inflation - is likely to provide a further boost to the market. Taken together, the factors discussed above suggest lower volatility and a better market condition. In summary, we believe investors should consider viewing the current valuation level as an opportunity to add exposure to the US market index.