There is a group of companies that has finally reached the mainstream, and the companies are extra, extra cheap. They all have the same pitch: Offer unlimited 3G on fairly high-quality phones for around $50 per month. For the past several years, Metropcs (PCS) was the undisputed cheapest phone option around, but now there are several companies which are actually outdoing Metropcs at its own game. The implications of understanding these companies are many, the main one being investors can gain an understanding of the risk profiles of the many companies in the telecom industry and alter their investments based on each company's respective market risk.
1. Cricket has several plans in the low-end range from $35/month to $55/month, but one example of a great current offer is an LG Optimus Android 3G phone with unlimited everything for $55/month after buying the phone for $130. In comparison, Metropcs sells a nearly identical quality version of this phone for $149 and offers it with only a $50/month 2G plan. So Cricket is selling its phone for nearly the same price as Metropcs, but is offering 3G service -- something sorely lacking on the Metropcs plan. Cricket has actually been around for quite a while, but its network has only been available in limited areas. According to its website, Cricket has essentially full national coverage at this time, with new markets being opened up rapidly. My area has coverage but doesn't have Cricket selling services just yet. Cricket is a subsidiary of LEAP wireless (LEAP).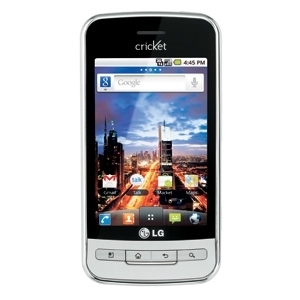 The Cricket Wireless LG Optimus 3G.
2. Virgin Mobile, owned by Sprint (NYSE:S), offers several phones, but for comparison purposes offers the LG Optimus for $199. The phone has 3G and plans can be as low as $25/month for 300 minutes and unlimited data, $40/month for 1,200 minutes and unlimited data, and $60/month for unlimited everything. Virgin Mobile offers a compelling value, most particularly for users who might not need to talk with unlimited minutes. For $40 per month, you can have nearly unlimited talking with fully unlimited 3G on a great phone, while at Metropcs you will be relegated to phones which have an essentially useless internet connection.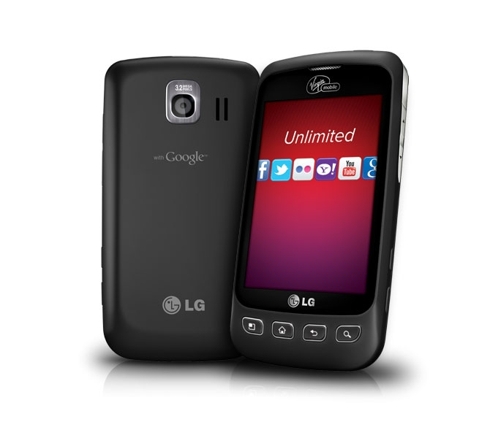 The LG Optimus for Virgin Mobile
3. Boost Mobile, also owned by Sprint, is probably the current champion of value. One can buy a very nice Samsung (OTC:SSNLF) Android phone for $179, and still only pay $50 per month with no taxes for a 3G all you can eat/text/talk/Internet plan. Still more amazing is the plan has a feature which benefits good customers who pay on time. The result is if you pay your bill on time for six months in a row, Boost Mobile drops your monthly billing rate by $5. This continues for up to 18 months to bring your monthly bill all the way down to $35 per month for unlimited 3G service. Boost Mobile was voted recently by JD Power and Associates to have the highest customer satisfaction of any non-contract cell phone company, partly based on studies which show better call quality and fewer dropped calls than Metropcs or Cricket. In the picture below is the Samsung Galaxy Prevail.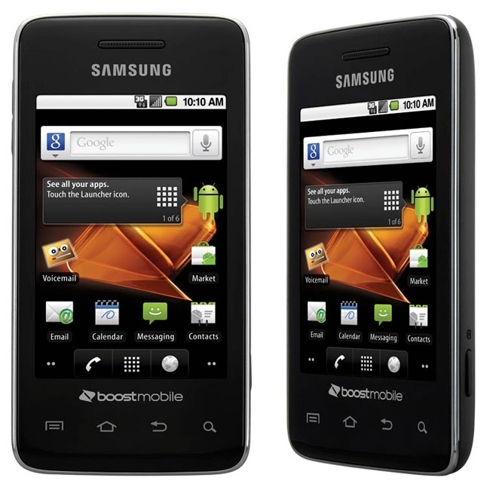 Coverage in rural areas is nonexistent unless you buy an iDEN phone, but this is more the norm than the exception with value cell phone service. Fortunately, in even lowly populated areas, the coverage is excellent thanks to the Sprint network backbone that supports it. A fair way to guess whether you have coverage without checking the coverage map is to assume that any city with over 40,000 people in it probably has coverage across the entire country. More details here and here.
4. Metropcs: Even after many years at the top, Metropcs still offers a compelling value. Nevertheless, Metro is in a unique time in which it cannot quite offer the value the previous three companies can. Because Metro has no 3G network, it cannot offer reasonable service quality for reasonable price; it can only offer super-slow quality for super cheap from its 2G network or super-fast for pretty cheap from its 4G network. As phone technology and Metropcs' 4G coverage improves and 4G becomes more in the sweet spot for what consumers want and can afford, I expect Metro to regain a large foothold over these three new contenders. But for the current time, Metro actually has some noteworthy competition to fight off, not to mention the stiff higher end competition beginning to encroach from the North (e.g., T-Mobile, Sprint). So far, Metropcs has had no problem earning customers. Last quarter showed remarkably high subscriber growth.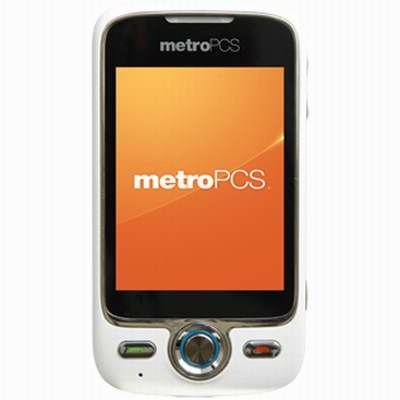 The Metropcs Huawei M735.
At this time, the best values at Metropcs are with its lowest-end phones, which only have 2G data speed. The picture above shows an extremely entry level phone which can access the Internet and only costs $70 and then $40 per month for unlimited texting/talking/2G Internet. Metropcs also carries several medium range phones, which are competitively priced as well, and offers family plan discounts of $5 per month per phone line added. More details here.
Disclosure: I am long PCS.