Over the past few weeks, the yields for short-term Treasuries have plunged. The yields are basically near 0%. It's one thing to have very low yields for 1-month T-bills, but now you're not getting much for socking your money away for 12 months.
To give you an idea of how low interest rates are, if you lend Uncle Sam $1 million for one day at one basis point, you get about 28 cents for your troubles.
Check out the plunge in yields ():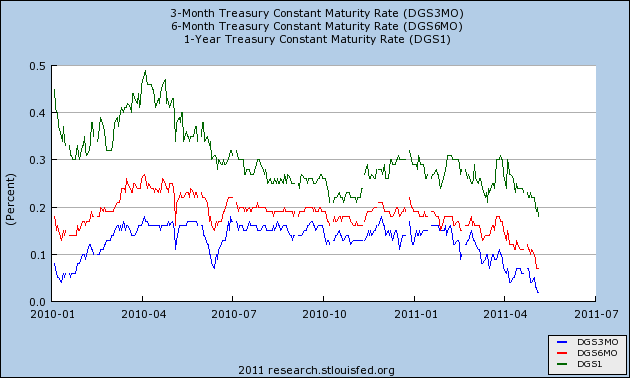 And don't pin this on the Federal Reserve. Most of the QE2 buying has been in the middle of the yield curve.
Personally, I had been expecting the Fed to raise rates sooner than most people had expected. Apparently, Mr. Market disagrees and expects rates to stay low for a while longer.