By Sumit Roy
Natural gas inventories fell by 162 bcf last week, above expectations.
Natural gas was last trading higher by more than 1 percent to $4.49/mmbtu after the Energy Information Administration reported that operators withdrew 162 billion cubic feet into storage last week, more than most analyst estimates, which ranged from 145 to 155 bcf.
The latest injection was above last year's withdrawal of 13 bcf and above the five-year average withdrawal of 1 bcf.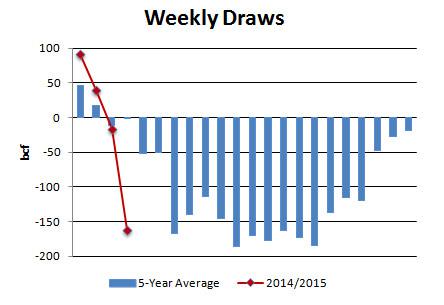 In turn, inventories now stand at 3,432 bcf, which is 344 bcf below the year-ago level and 402 bcf below the five-year average (calculated using a slightly different methodology than the EIA).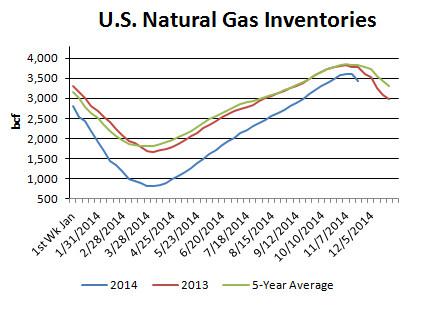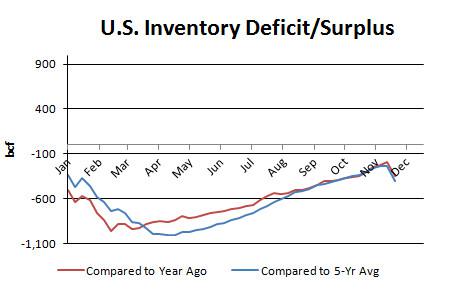 The weather last week was much colder than seasonal norms.
Looking forward, the NOAA's 6- to 10-day outlook calls for colder-than-normal temperatures across most of the country.
NOAA 6- TO 10-DAY OUTLOOK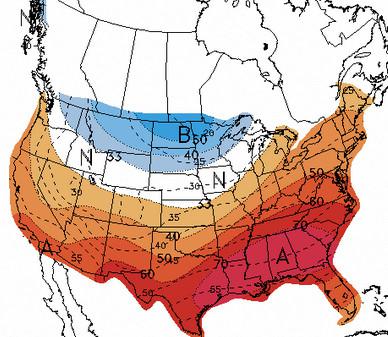 Meanwhile, Baker Hughes reported that the number of rigs drilling for natural gas in the U.S. rose by five to 355 last week.
Natural Gas Rig Count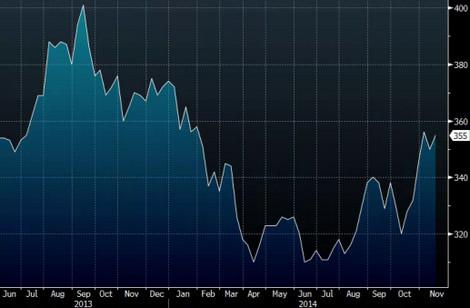 Natural Gas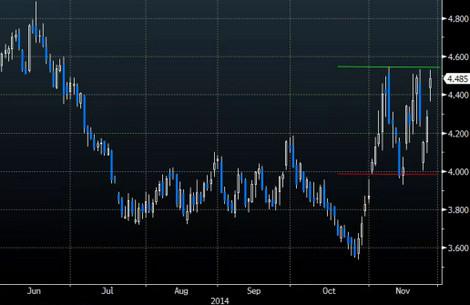 Bottom Line: The latest inventory data from the EIA were bullish, as the inventory deficit against the five-year average rose from 241 to 402 bcf and the deficit against last year rose from 195 to 344 bcf.
The first major cold wave of the season came earlier than last year, widening the inventory deficit significantly. Looking forward, temperatures are expected to moderate and remain relatively benign through the first week of December.
Still, traders will remain jittery amid fears that the cold could return at any time. Currently, prices are at the top end of the $4 to $4.50/mmbtu trading range. Another "polar vortex" sometime in December could be the catalyst to send prices through the top side and to $5. On the flip side, if December turns out to be mild, prices could threaten the $4 support level.