Black Friday, the day after Thanksgiving, is known for US retailers offering massive discounts on everyday products including big ticket items. While the market is usually focused on store traffic and consumer trends in this shortened trading session, a massive oil price drop has sparked a broad selloff in the energy industry across many subsectors. As the Organization of the Petroleum Exporting Countries or OPEC announced that it would be holding its production quota for its member countries stable oil prices tumbled and brought down many energy related equities with it. Certain subsectors have performed worse than others, however the industry as a whole has suffered significantly. Oil prices have fallen to a four year low and have created a materially different environment than just a few months ago. This has major repercussions for the producers, their demand for oilfield services, refining capacity etc. What is very interesting is the pace of the selloff of the commodity. Crude prices hit a yearly high in early summer and have sold off since with an accelerated pace beginning in early October. For shale oil producers, marginal projects may be put on hold given the drastic volatility and possible new reality of lower oil prices. However this selloff does only affect US players. A number of notable foreign countries rely heavily on oil & gas revenues to fund their budgets and with oil at a four year low, it is drastically different scenario. Friday's selloff may act as an industry wake up call and could be a watershed moment for change in industry attitude and planning.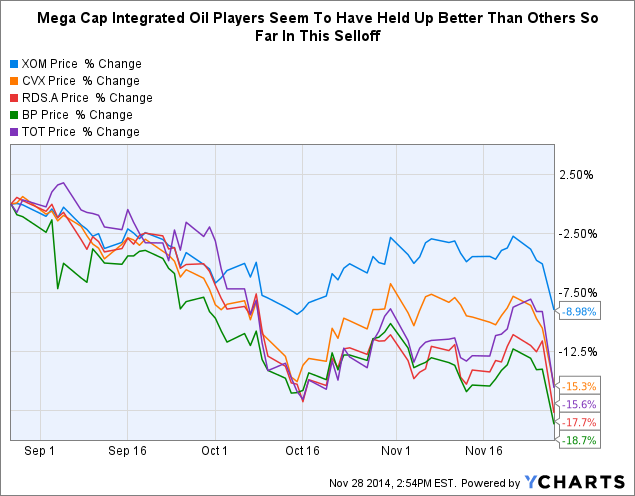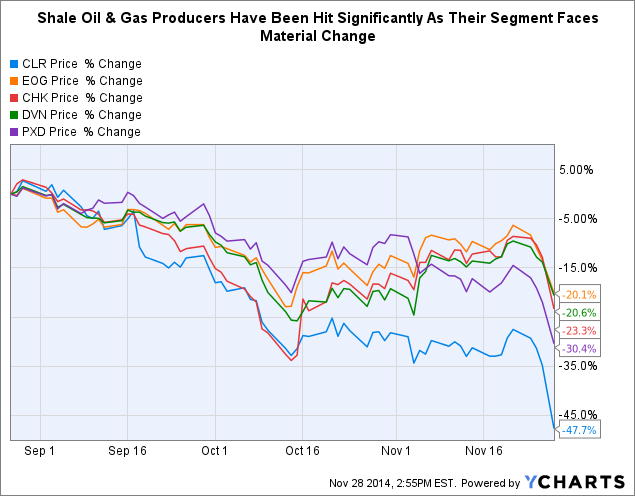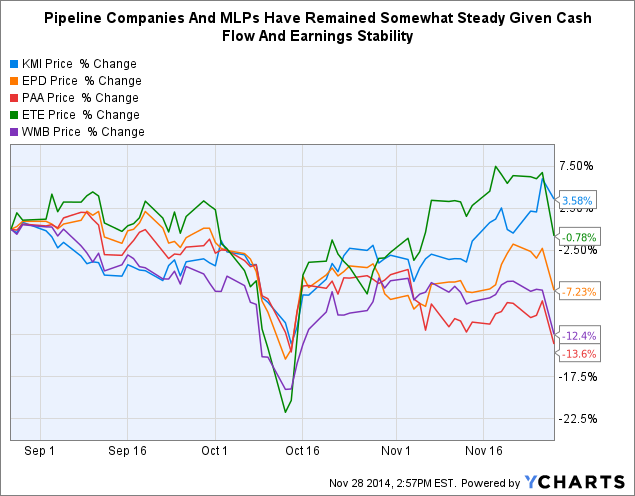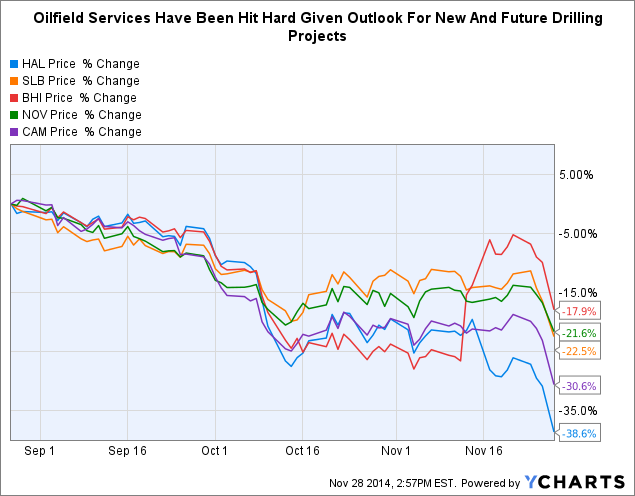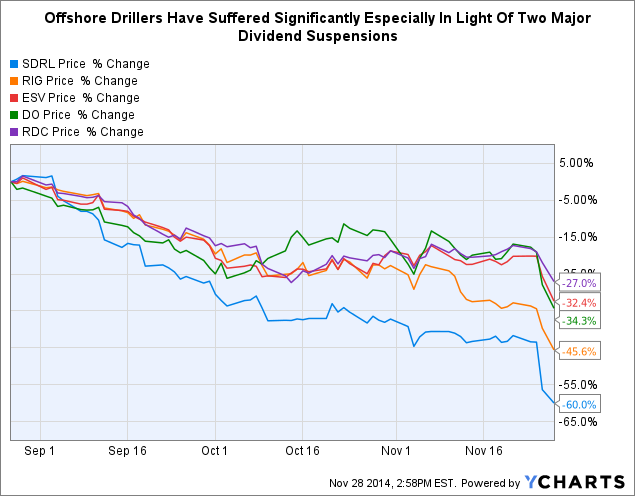 While The Future Remains Clouded, The Selloff Has Created A Value Opportunity In High Quality Players
As the recent industry selloff has created significant losses for investors, it does present the opportunity to pick up shares in some of these companies with long-term strong growth trajectories that are not as sensitive to short term fluctuations in the price of oil. Although the pipeline and MLP companies have not sold off as much as other subsectors, many of these names have longer term contracts covering the use of their energy infrastructure. Pipelines specifically are long-lived assets and while there may be a medium term drop in US oil & gas production if prices do not recover in the near term, the US is a major player in the global oil & gas markets and many companies need the infrastructure in order to effectively compete. There appears to be value in the oilfield services names. As the oil services business is highly dependent on the changes in the price of oil, many of these companies continue to build relationships with their clients and this depressed environment that industry is entering into could bring the need for cost cuts which would be beneficial to the bottom line over the long term. Amongst the other subsectors specifically the offshore drillers and shale oil players, the significant share price underperformance and weak industry trends could spark a consolidation phase. Strategic investors like the integrated oil players may want to expand their business and purchase shale assets at depressed prices. Larger offshore drillers may want to expand or modernize their fleets through acquisitions. These consolidation trends are supported by low borrowing costs and the depressed nature of industry asset prices. It will be important to monitor oil prices and drilling activity as well as company specific developments in the near future as the industry braces for the potential new near term reality of lower oil prices.
Disclosure: The author is long KMI.
The author wrote this article themselves, and it expresses their own opinions. The author is not receiving compensation for it (other than from Seeking Alpha). The author has no business relationship with any company whose stock is mentioned in this article.