After what looked to be another down day Wednesday, stocks managed to turn around. The Nasdaq (NASDAQ:QQQ) gained 0.6%, the NYSE gained 0.5% and the S&P 500 (NYSEARCA:SPY) gained 0.3%. The S&P 600 small-cap index had the biggest gain, surging 1.2%.
Volume was not so impressive though. The NYSE volume was higher, but the Nasdaq's was break even. The volume trend has been a bad signal the past few weeks. On days where the market heads higher volume is weaker, but on days when the market sells off volume is heavy.
The market is still in a correction. To get out of this correction, which started May 4, it will need to show more conviction on up days. Until that day occurs you should take profits on short-term trades. Try to avoid buying any stocks, but continue to build up a watch-list of stocks to buy for when the correction is over. Sectors that seem to offer some value would be healthcare, industrials, and some of the technology stocks.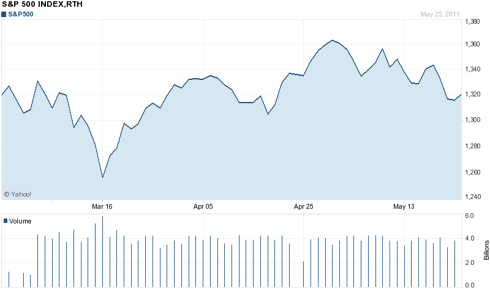 A stock that rose Wednesday was Netflix (NASDAQ:
NFLX
). The stock rose almost 5% in above average trade. Netflix has managed to hold up nicely during this correction. Another stock that has held up nicely is L
ululemon Athletica inc.
(NASDAQ:
LULU
).Check out my
recent article on LULU
.
NFLX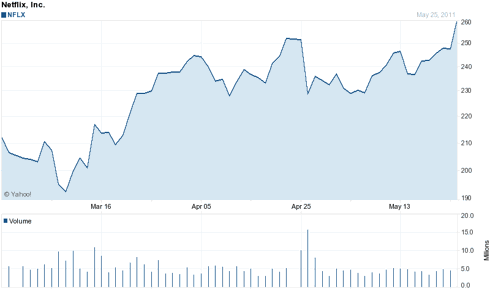 LULU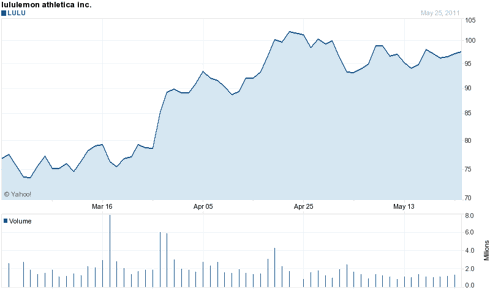 Sodastream (NASDAQ:
SODA
) was down in heavy trading. The stock had just hit a high the day before and may be seeing profit taking. Sodastream sells home carbonation systems that turns water into sodas/sparkling waters. SODA just reported a blow out 1Q.
SODA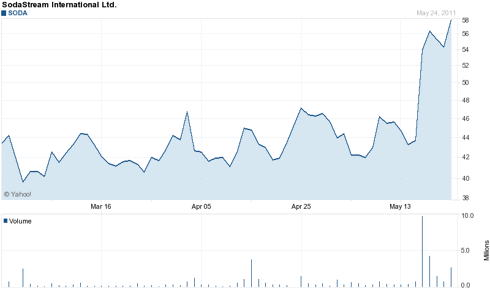 In economic news,
durable
goods
orders
for
April
were
much
weaker
than
expected
.
Home
prices
fell
again
in
March
.
This
has
been
the
biggest quarterly
decline
in
prices
in
two
years
.
On
a
more
positive
front
German
banks
were
able
to
pass
stress
tests
.
In
my
opinion
Germany
is
one
of
the
best
countries
in
the
European
Union
.
It
will
be
interesting
to
see
stress
test
results
for other countries
.
I would like to send out my condolences to the family members of Mark Haines. He will be missed greatly.

Disclosure: I have no positions in any stocks mentioned, and no plans to initiate any positions within the next 72 hours.