Pacific Health Care Organization (OTCQB:PFHO) is still cheaper than its last earnings report over two concerns: One is of its customers is getting will be bought out by competitor this January and PFHO will lose what came out to 11% of revenue last quarter. Two, PFHO cannot "assure" its exploding overflow business will always explode. A new industry report suggests otherwise.
Turning back to the first concern in case you're new to PFHO, since the quarter's end another "public sector employer" engaged PFHO in November for which the company expects will "at least" (if not more) make up for that single customer loss. As the filings have always stated, "New customers are added throughout the year and other customers terminate from the program for a variety of reasons."
The second concern was PFHO's "overflow business" for a third party, presumably for a competitor. Basically it means there is so much business out there to be won that PFHO was engaged to help out because this third party couldn't handle it all themselves. PFHO gave the customary disclaimer that this is no "assurance" the overflow work will continue but it did note the third party's volume is business is "increasing" and PFHO signed up another new customer for this overflow business since the quarter ended, likely another third party competitor overwhelmed with business. This seems to be an industry-wide problem which is a great problem to have for players such as PFHO.
PFHO's revenue and earnings have been exploding sequentially, and shareholders obviously would like to see that continue. As what seems to be a classic signal to the market, PFHO issued a press release announcing a stock buyback which comes out to around 7.5% of the float along with a small raise for the already very modest salaries of the CEO and CFO.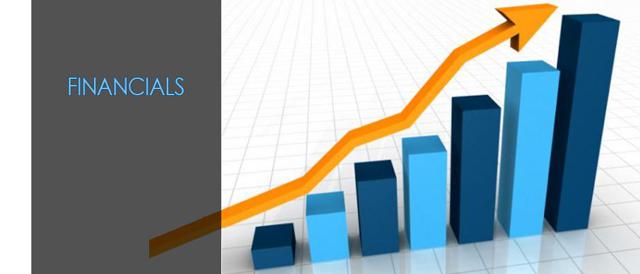 Source: PFHO
Now the latest good news: According to a report/interview out about a week ago by Safety National about the California workers' compensation system,
"There is still a huge backlog in the medical review process. The administrative challenges are huge and it's become very hard to close a claim."
The report also notes the obesity rate keeps climbing and the average age of workers keeps rising, both of which contribute to higher rates of workers' comp claims.
Keeping in mind the "huge backlog in the medical review process," the always-conservative PFHO may be seeing even exploding "overflow business," cautionary language aside, but PFHO never communicates much optimistic language. It tends to let the incredible results do the talking. PFHO has a habit of stating in its filings "there can be no assurance of growth" halfway through each exploding quarter, quarter after quarter for half a decade. What we do know based on the Safety National report is overflow business opportunity is there and there aren't a lot of players in this industry to handle it. Odds are PFHO's overflow business will be going up further, possibly way up.
I'll add this: In the industry of bill review which is where the overflow business relates, this past reported summer quarter is actually a seasonally light period. Most workplace injuries tend to happen in the holiday quarter (think busy = more muscles pulled, slip and falls, crowd-related injuries, more physical demands and ladder usage, etc.) and then the first quarter of the year is seasonally even better as the doctor visits and bills from those holiday quarter injuries start to accelerate.
I expect the overflow business to continue to escalate, especially with the new customer signed up as the industry and seasonality demands it. PFHO will almost certainly report record sales and profits yet again for the holiday quarter, and there is a great chance it will do again early next year. The biggest risk is that one customer who was $300,000 in sales last quarter but at the rate PFHO is growing, with an a $450,000 sequential improvement last quarter alone, when you look at the numbers over the next four quarters I doubt you'll even notice that one customer is gone. PFHO continues to heading to $100 and higher long term in my opinion.
Disclosure: The author is long PFHO.
The author wrote this article themselves, and it expresses their own opinions. The author is not receiving compensation for it (other than from Seeking Alpha). The author has no business relationship with any company whose stock is mentioned in this article.
Editor's Note: This article discusses one or more securities that do not trade on a major U.S. exchange. Please be aware of the risks associated with these stocks.