For those living in developed nations, water is not often thought of as scarce. However in several countries such as China, India, Brazil and most of the frontier markets in the Middle East and Africa, water shortages are a severe problem. The ocean may cover two-thirds of the world's surface, but only 1% of the world's water supply can be used as either drinking water or irrigation. Population growth in China, India and Africa has strained water supplies to break-point levels. Over 31 countries have some form of water stress, and 25 more are expected to join these ranks by 2030.
In addition to the strains of population growth, pollution of major waterways has eliminated what historically were reliable sources of drinking water. In China, water pollution in the Yangtze and Huang He rivers has been damaging enough to kill the Chinese river dolphin and create a layer of aerosols over the water. The Ganges and Yamuna rivers in India are among the world's most polluted rivers, littered with religious offerings, industrial toxic waste and local trash contaminating the water. In Brazil, the runoffs from oil and mining operations have polluted the Amazon river to the point to make it undrinkable. With the combination of large population growth, increased demand for beef (which requires more water than crops), and crippling levels of pollution outside of the developed world, water has become scarce in many parts of the world.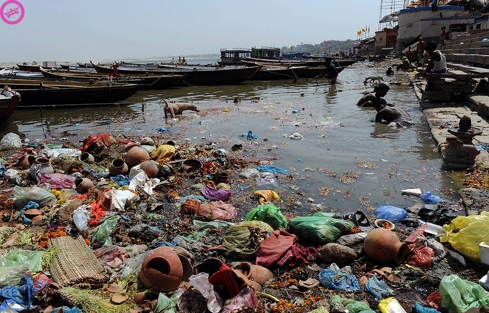 So how does an investor profit off of solving the world's water shortage? There are several water purification companies in emerging markets that are working right now to fix this issue.
For more passive investors, the best method is to use the PowerShares water resources ETF (NASDAQ:PHO). It includes some of the leading water purification companies in the U.S. and emerging markets along with some rising small caps in the industry.
Sabesp (NYSE:SBS) is the Brazilian leader in water purification, and has been able to clean and monopolize water and sewer services in the Sao Paulo region. The stock's 21% net profit margin is high for a utility, it is in a technical uptrend, and it is still trading cheaply with a 7.33 P/E ratio. Expansion opportunities are available if it builds a plant in the Amazon delta in northern Brazil.
For more speculative investors, check out Heckmann Corporation (HEK). Through its subsidiary China Water and Drinks, Heckmann has brought the water bottle business to China. With its natural sources of water being polluted and a wealthier population, the Chinese will eventually switch to water bottles as tap water will become undrinkable. The company also runs pipelines in Texas that help remove water from oil and natural gas fracking sites. Heckmann may not be marking money now, but growth opportunities in energy and clean water give the stock a lot of potential.
Overall, water shortage is a severe problem in emerging economies. Investing in the water purification sector can be highly profitable to investors while helping billions of people around the world gain access to clean water.
Disclosure: I have no positions in any stocks mentioned, and no plans to initiate any positions within the next 72 hours.