Agnico Eagle Mines (NYSE:AEM) recently acquired gold exploration company Cayden Resources for C$205 million ($`181 million U.S.). This deal extends Agnico Eagle's exiting portfolio of Mexican gold mines, adding Cayden Resources' El Barqueño and Morelos Sur gold-bearing exploration properties (see Figure 1). Agnico Eagle has assigned $15 million toward an exploration program, with a key focus on deriving a maiden resource estimate from El Barqueño for next year.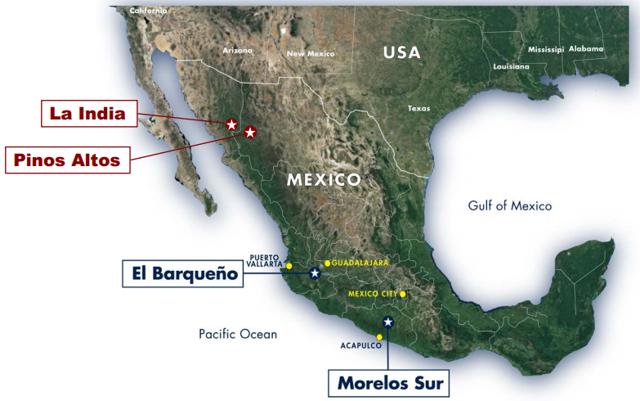 Figure 1: The addition of two Mexican properties to Agnico Eagle's existing La India and Pinos Altos gold mines. Source: Company presentation
Bigger footprint in Mexico
Cayden Resources is a Canadian-based exploration company focused on the discovery of precious metal deposits at its two prospective properties in Mexico: El Barqueño and Morelos Sur. These two gold-bearing properties have returned high-grade gold, silver and copper intersections via deep drilling to date. Below we discuss each in brief detail.
El Barqueño
The El Barqueño property covers approx. 41,000 hectares in the Guachinango gold district in Mexico. Cayden Resources has identified seven exploration targets rich in gold-copper-silver mineralization in this region (see Figure 2). Drilling has focused on three zones 1) the Azteca gold-copper deposit, 2) the Angostura gold-silver-copper deposit, and 3) the Peña de Oro gold-copper deposit.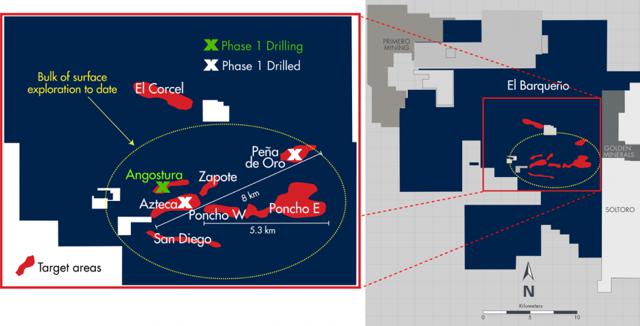 Figure 2: Multiple exploration deposits at El Barqueño. Source: Company presentation
We highlight some of the intersections recovered during previous drilling programs below.
Azteca is of primary focus at Agnico Eagle, with additional drilling scheduled to form a maiden resource estimate in 2015. Previous drill results show above industry average gold grades:
5.89 grams per tonne ("gpt") gold and 0.05% copper over 16 meters.
4.26 gpt gold and 0.06% copper over 20 meters.
2.34 gpt gold and 0.15% copper over 44 meters.
Drill results at the Peña de Oro target returned promising gold-copper intersections:
4.98 gpt gold and 0.26% copper over 19 meters.
4.46 gpt gold and 0.09% copper over 27 meters.
4.06 gpt gold and 0.39% copper over 45 meters.
Drill results at the Angostura target registered high-grade gold-silver-copper intersections:
41.85 gpt gold, 14.5 gpt silver and 0.21% copper over 8 meters.
21.15 gpt gold, 15.7 gpt silver and 0.18% copper over 2 meters.
2.78 gpt gold, 8.2 gpt silver and 0.20% copper over 12 meters.
"With the acquisition of Cayden now completed, Agnico Eagle looks forward to further advancing the El Barqueño gold project through focused exploration," Agnico Eagle CEO Sean Boyd said in the press statement.

"A $15 million exploration program is anticipated in 2015 with the intent of delineating an initial resource estimate to further enhance shareholder value."
Morelos Sur
The Morelos Sur property is much smaller, covering approx. 13,000 hectares in the prolific Guerrero gold belt in Mexico. Morelos Sur consists of three properties, which are closely adjacent to mining and development operations of Goldcorp (NYSE:GG) and Torex Gold Resources (OTCPK:TORXF) (see Figure 3).
These three properties consist of 1) La Magnetita, 2) Tenantla, and 3) Las Calles.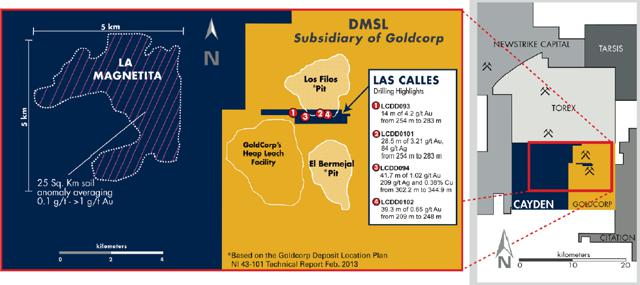 Figure 3: Morelos Sur property. Source: Company presentation
The La Magnetita and Tenantla targets host a 25 km² gold soil anomaly with grades in the range of 0.10 - 1.0 gpt gold. These are encouraging early stage results as they provide a good starting point to investigate if the property may host a significant gold deposit.
Drilling at the Las Calles target also has delivered decent gold-silver-copper intersections to date:
3.21 gpt gold and 84 gpt silver over 28.5 meters.
1.02 gpt gold, 209 gpt silver and 0.38% copper over 41.7 meters.
We think Agnico Eagle made a great acquisition in Cayden Resources. The El Barqueño and Morelos Sur exploration assets have the potential to develop into significant gold, copper and silver contributors to the company's Southern business operations.
The El Barqueño and Morelos Sur properties are located in a reasonable mining jurisdiction in Mexico, and complements Agnico Eagle's low-risk production profile.
We have no position in Agnico Eagle, but as mentioned in an earlier article entitled, "Agnico Eagle Is Showing Great Growth Despite Falling Gold Prices," the company remains one of our favorite senior gold producers.
Agnico has a solid management team, with a keen focus on generating shareholder value through maximizing returns at its low-risk mining assets.
Disclosure: The author has no positions in any stocks mentioned, and no plans to initiate any positions within the next 72 hours.
The author wrote this article themselves, and it expresses their own opinions. The author is not receiving compensation for it (other than from Seeking Alpha). The author has no business relationship with any company whose stock is mentioned in this article.