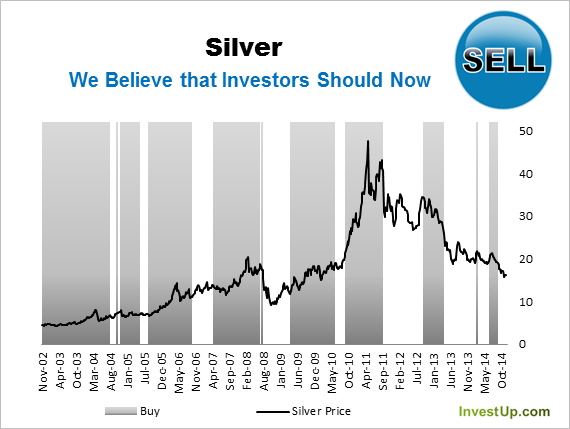 TRADE SUMMARY
We continue to prefer avoiding positions in silver (ETFs: the

iShares Silver Trust ETF (

SLV) and the

ETFS Silver Trust ETF

(NYSEARCA:SIVR); Futures: SI) with the SELL rating assigned at 19.48 on 8/29/2014.
Our SELL rating has already helped investors avoid 14.37% market downturns.
ANALYSIS
We remain bearish on silver.
Portfolio and investment flows for silver funds remain much weaker than in the past, which creates an increased supply of the metal, pushing its value down. What's more, our model shows that real interest rates will be higher in the next year in the U.S. The combination of rising real interest rates and higher inflation adjusted return of other financial assets is likely to underpin weaker silver prices going forward. In the near-term, this worsens the risk-reward for the metal. The desire to reallocate away from silver is likely to remain a drag on the metal, and we would expect these negative forces to strengthen. In conclusion, we expect silver to perform poorly both in absolute returns and on a risk-adjusted basis.