Although its stock price is, strangely, languishing where it has been for almost half a year, Provectus Biopharmaceutials (OTC:PVCT) has made much progress both in business and in scientifically de-risking its primary drug, PV-10. Furthermore, it seems to be poised to produce further good news, and seems very undervalued. The progress shows clearly that PVCT is an up-and-coming biotech firm with real scientific achievement and promise for the future, and very far from being a promotional stock fraud, like some suggest.
Those making the bear case against PVCT only talk about the history of the stock price. But they ignore the history of the drug PV-10 and its recent price. In an earlier article on Seeking Alpha, I discussed the earlier history of the development of its lead drug, PV-10. In this article, I will discuss more recent developments, many that took place after that article was published. These developments de-risk the drug, showing that far from being a fraud, it is medicine with a very promising potential, bearing good news for cancer sufferers and for PVCT investors.
But first, it is important to note that since late May, PVCT has been listed on the NYSE-MKT exchange. Its market value of over $150 million, while low compared to the value it potentially has, is large enough to remove any serious threat to it being delisted.

Management has also mentioned on several occasions that they are in touch with the exchange to ensure that they continue to meet the conditions for being listed. (See, for example, the opening remarks of Peter Culpepper in the recent conference call). The NYSE-MKT exchange has high standards that a company must meet in order to be listed. These include qualitative standards, such as, "the nature of a company's business, market for its products, reputation of its management, historical record and pattern of growth, financial integrity, demonstrated earnings power and future outlook." This quote is taken from the published NYSE MKT Listing Standards, which explain the standards for initial listing of U.S. and foreign companies. By agreeing to list Provectus, the exchange is saying that the company meets those standards, or, in other words, it found that the company is solid with good future prospects.
In mid-August, Provectus announced that it had signed a Memorandum of Understanding with Sinopharm, the largest distributor of pharmaceuticals in China. The term was for 90 days, and it has since been extended for another six months.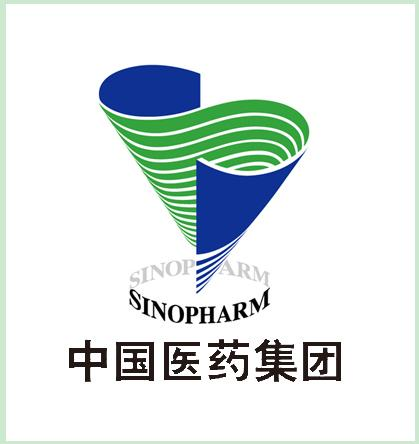 The key component of the MOU provides that "Sinopharm-CSIPI and Sinopharm A-THINK desire to obtain an exclusive license to commercialize PV-10 within [the People's Republic of] China territory, and PVCT is willing to grant such license to Sinopharm." The MOU that was signed says that all "parties recognized the achievements gained during PV-10's clinical trial on melanoma, breast cancer and cancer of liver, plus the systematic effect on human immune efficacy, and PV-10 could be applied to other indications such as lung cancer, pancreatic cancer, prostate cancer and kidney cancer."
Since, as we explain, Provectus has made considerable progress since the MOU was signed and has had no bad scientific news, the reasons that Sinopharm signed must be stronger now than in August. I speculate that Sinopharm is probably interested in using PV-10 for fighting liver cancer, since China accounted for just over half of global deaths from liver cancer in 2012. Provectus said that it plans to file the protocol for its next study of the effect of PV-10 on liver cancer before the end of the year. In the PR announcing the recent extension of the MOU, Sinopharm stated that, "it is hopeful that a contract will be finalized in the coming weeks." (See the informative blog "Connecting the Dots," in the second post dated November 14, that this statement was made by Sinopharm.)
One big milestone was reached at the end of October, when the clinical data from the Phase 2 study was published in the prestigious peer-reviewed journal Annals of Surgical Oncology (ASO). According to a website that tracks the impact of various medical journals, ASO is the sixth-most impactful surgical journal.
One of the most exciting recent scientific developments was the report of a study conducted by Dr. Shari Pilon-Thomas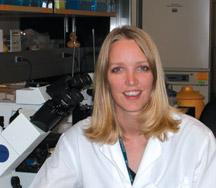 at the independent Moffitt Cancer Center in Florida, of using PV-10 together with various immune system checkpoint inhibitors that showed that PV-10 plus a checkpoint inhibitor worked better than either drug given alone.
It is appropriate to take a break from the information about PVCT to explain about these new immunological drugs. (See "Fight Cancer with Immunotherapy") They have been the cutting-edge and the new hope for cancer sufferers for around a decade, since they clearly perform much better than anything that had been used before they came along. The general idea is that it was found that cancer cells, even though they are alien invaders of the body, manage to avoid being attacked by the body's normal immune system that fights foreign invaders. The body's immune system is very complicated, and there are a number of different stages in the normal immune process that are suppressed or avoided by the cancer. According to the "Fight Cancer with Immunotherapy" site: "The immune system depends on multiple checkpoints or 'immunological brakes' to avoid overactivation of the immune system on healthy cells. Tumor cells often take advantage of these checkpoints to escape detection by the immune system. CTLA-4 and PD-1 are checkpoints that have been studied as targets for cancer therapy... Inhibiting a checkpoint (i.e., 'releasing the brakes') on the immune system may enhance the anti-tumor T-cell response. This class of therapy has shown efficacy in cancer and clinical trials are ongoing."
PV-10 stimulates the immune system to fight the cancers into which it is injected, but in a way that is unconnected to the approach of the checkpoint inhibitors. So there was a logical reason to suspect that the actions of PV-10 and the various checkpoint inhibitors would be complementary and synergistic, as noted below in the quote from Dr. Weber. PV-10 energizes the main immune system cells directly to fight the cancer in question, but the checkpoint inhibitors remove some general brakes on the immune system that benefit the cancerous cells. Thus, the checkpoint inhibitors enhance the efficacy of the T-cells that are mobilized as a result of treatment with PV-10.
This expected effect was confirmed in experiments done in mice at the Moffitt Cancer Research Center and reported at the Society for Immunotherapy of Cancer [SITC] 29th Annual Meeting on Saturday, November 8, 2014.
The research, presented by Dr Shari Pilon-Thomas of the Moffitt Cancer Center, concludes that the new data "support combination therapy with IL PV-10 and co-inhibitory blockade."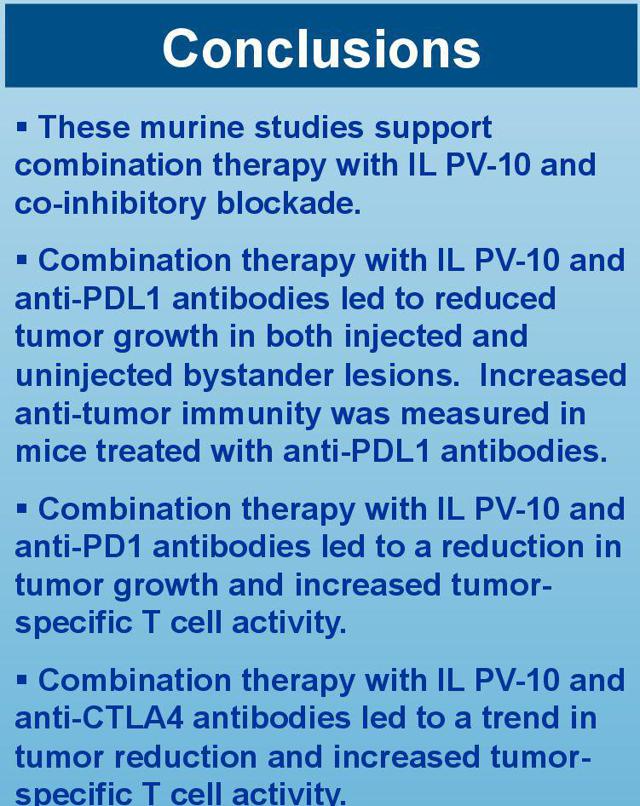 The full poster presentation with more details is available here.
In the Q3 earnings conference call on November 6, Eric Wachter, PhD, officer of Provectus, said, "We believe this important work by Moffitt lays the section of foundation necessary for initiation of combination studies with any of the major classes immune checkpoint blockade agents whether these to improved agent such as ipilimumab an anti-CTLA-4 drug, pembrolizumab, an anti-CT-1 agent or emerging or investigational agents such as the anti-PD-1 and anti-PD-L1 drugs that have been the topic of intensive development efforts recently." Ipilimumab, marketed as Yervoy, is owned by Bristol-Meyers Squibb (NYSE:BMY). Pembrolizumab, marketed as Keytruda, is owned by Merck (NYSE:MRK). Roche (OTCQX:RHHBY) is also developing drugs in this field, as are AstraZeneca (NYSE:AZN), GlaxoSmithKline (NYSE:GSK), Pfizer (NYSE:PFE) and others, who have poured billions of dollars into developing drugs in this promising new area.
This is a win-win-win situation. Provectus will win with an exciting new use for its lead drug, the pharmaceutical companies will have better performance by the drugs they have been developing and promoting for years, and most important, patients will see better results for their sicknesses.
Major Opinion Leaders
PV-10 has gotten warm endorsements from major figures in cancer research. At the ASCO meeting in early June, Professor Merrick Ross,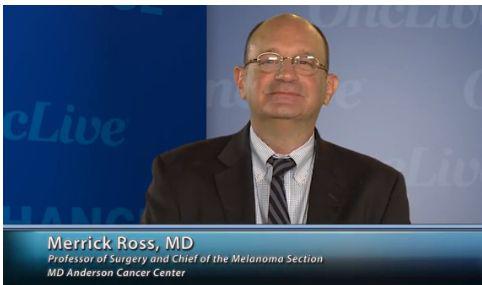 chief of the Melanoma Section and Charles M. McBride Distinguished Professor in the Department of Surgical Oncology at MD Anderson Cancer Center in Houston, said that PV-10 had very impressive data. He concluded his three-minute talk by saying of PV-10, "So, the future, I think, looks bright, either as monotherapy for selected patients, but certainly in combination with some of the other more exciting systemically administered immunotherapies."
The potential for use of PV-10 with immunotherapies was also mentioned by another famous researcher, Dr. Jeffrey Weber, senior member and director of the Donald A. Adam Comprehensive Melanoma Research Center at Moffitt Cancer Center in Tampa, Florida, who was an author of one of the posters about PV-10 that was presented at the 2014 ASCO convention.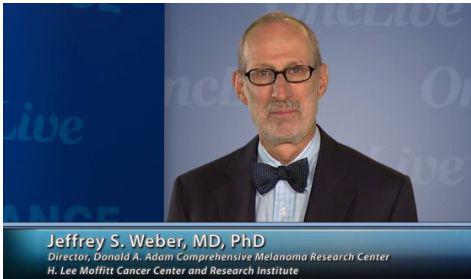 Dr. Weber said, "This data provides more and more evidence that you are altering both local and systemic immunity in a positive way. It also provides a rationale for combination trials of PV-10 with check point protein inhibitors, such as ipilimumab, pembrolizumab and nivolumab. PV-10 might offer the perfect way to prime the immune system."
Institutional Holdings
Until PVCT was listed on the NYSE/MKT exchange, it had virtually no ownership by professional and institutional investors. There were only a few such owners, and they owned a vanishingly small percentage of the company.
Last June 30, about a month after the company was listed, the number of institutional holders had increased from less than 5 to 30. However, the total holdings did not amount to much, having increased from about 0.02% to around 0.07%. The largest institutional shareholder was Goldman Sachs Group, which had around 300,000 shares. Many other prominent names were on the list of holders, but they owned very few shares.
The reports for Q3 (9/30/14) were recently completed. The list stayed about the same, except that there was a new, relatively large position taken by Vanguard Group Inc. of almost 3,000,000 shares. The total institutional ownership is now 2.28% across 35 firms.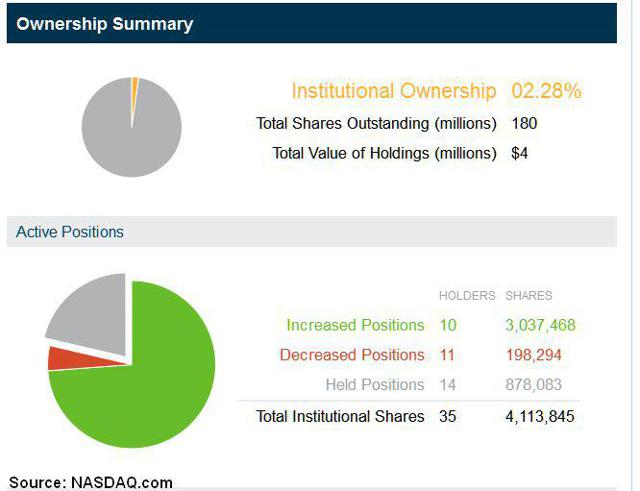 The entire list can be found here.
If a small investor is convinced that PVCT is a good investment, it may be a good idea for him to buy before the big boys make their move. On the other hand, he may want to wait for the verification that their buying will provide.
Summary of Independent Verification and Support of Provectus' Research
So for now, there is support and endorsement of Provectus Biopharmaceuticals as a legitimate drug development company with a promising new cancer treatment from the New York Stock Exchange (MKT), Sinopharm, key researchers Dr. Jeffrey Webber and Professor Merrick Ross, Moffitt Cancer Center researcher Dr. Shari Pilon-Thomas, 35 institutional investors and thousands of small investors.
Cash Position
According to Slide 31 of the presentation on its website, Provectus has enough cash on hand to support operations until 2016. In the presentation and in the most recent 10Q, the company shows about $18m in cash and a burn rate of about $1.2m a month, getting it easily to the beginning of 2016. According to Peter Culpepper at the recent conference call (linked above), "Our cash and cash equivalents are sufficient to meet our current end planned operating needs now well into 2016." He explains that this is sufficient to fund the entire Phase 3 melanoma study, and that the company has ways to reduce its cash burn if necessary.
Risks of Investing in PVCT
Investing in any stock is always risky, and now seems an especially volatile time in the market, even though it is making new highs. Small cap stocks and biopharmaceutical companies are known for being very risky. However, one of the themes of this article has been that Provectus has significantly de-risked the scientific issues involved over the past 6 months.
A Note About the Stock Trading
The trading volume on PVCT has been very low for a stock with a float of over 150 million shares. On most days, just a few hundred thousand shares change hands. There are very few buyers and very few sellers. Those who own the shares are not looking to sell. Progress is expected in the future, and this will bring in buyers.
Events that are Likely in the Near Future
By "near future" I mean anywhere from tomorrow to the next half year. This is just a partial listing. Any of these could serve as a trigger for an explosive price rise. Or the price could continue as it has been through the recent good news.
Beginning of the enrollment of patients in the Phase 3 study for approval of PV-10 for melanoma
Filing of the protocol for the new liver study
Beginning of the enrollment of patients in the new liver study
Announcement of a study of PV-10 in combination with a checkpoint inhibitor. This may bring an upfront cash payment to PVCT.
Signing of an agreement with Sinopharm and it subsidiaries
Announcement of an MOU and/or agreement with a company in India
Announcement of new articles published about PV-10 in major peer-reviewed journals
News about PH-10, being developed for skin conditions
A Sample of Recent articles about Provectus and PV-10 in the Professional Cancer Research Press
PV-10 FOR LOCAL TREATMENT OF MELANOMA
PV-10 and checkpoint inhibitor enhance melanoma regression
Combination of PV-10 and checkpoint inhibitor boosts melanoma tumour regression
Eye-dye melanoma try: Provectus phase III plan for injectable with FDA
SOURCES FOR FURTHER RESEARCH
PVCT thread on Trust Intelligence
Disclosure: The author is long PVCT.
The author wrote this article themselves, and it expresses their own opinions. The author is not receiving compensation for it (other than from Seeking Alpha). The author has no business relationship with any company whose stock is mentioned in this article.
Editor's Note: This article covers one or more stocks trading at less than $1 per share and/or with less than a $100 million market cap. Please be aware of the risks associated with these stocks.