By Sumit Roy
Natural gas inventories fell by 22 bcf last week, below expectations.
Natural gas was last trading down by nearly 3.5 percent to $3.69/mmbtu after the Energy Information Administration reported that operators withdrew 22 billion cubic feet into storage last week, less than most analyst estimates, which ranged from 30 to 40 bcf.
The latest withdrawal was below last year's withdrawal of 162 bcf and below the five-year average withdrawal of 51 bcf.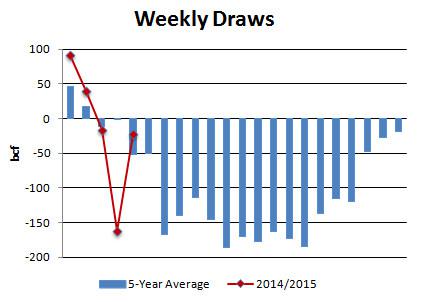 In turn, inventories now stand at 3,410 bcf, which is 204 bcf below the year-ago level and 372 bcf below the five-year average (calculated using a slightly different methodology than the EIA).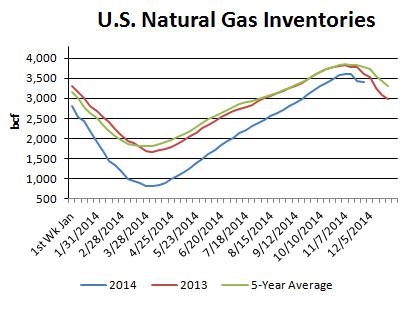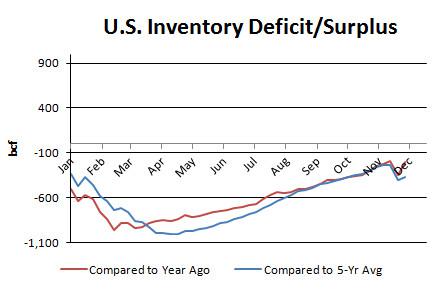 The weather last week was slightly warmer than seasonal norms.
According to the Edison Electric Institute, utilities generated 71,933 GWh in the week ending Nov. 29, down 7.02 percent from a year ago.
Looking forward, the NOAA's 6- to 10-day outlook calls for much-warmer-than-normal temperatures across most of the country.
NOAA 6- TO 10-DAY OUTLOOK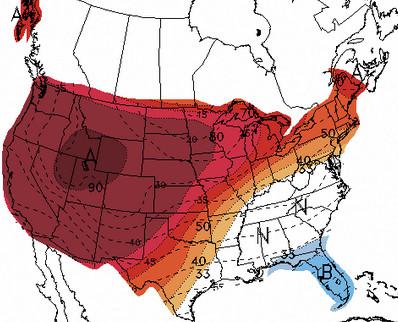 Meanwhile, Baker Hughes reported that the number of rigs drilling for natural gas in the U.S. fell by 11 to 344 last week.
Natural Gas Rig Count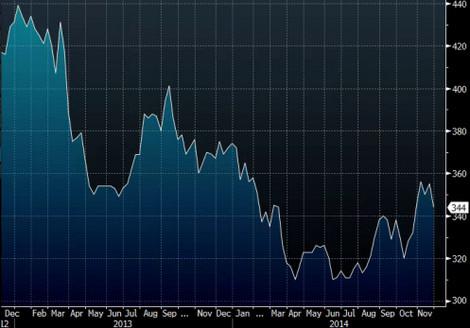 Natural Gas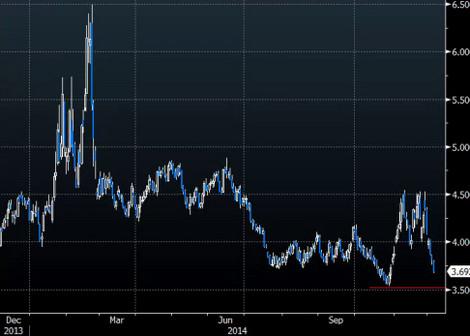 Bottom Line: The latest inventory data from the EIA were bearish, as the inventory deficit against the five-year average fell from 402 to 372 bcf and the deficit against last year fell from 344 to 204 bcf.
Just as quickly as the harsh November cold sent natural gas prices soaring, unusually mild early December weather is sending prices plunging. Based on current forecasts, the year-over-year inventory deficit will likely be completely erased by the middle of the month. That would remove a key support from the market and open up the possibility of much lower prices over the next several months.
The natural gas market remains significantly oversupplied, with production up a whopping 7 bcf/d, or 9.5 percent, year-over-year in September, according to the EIA's latest data. Once winter is over, the market must contend with the flood of new supply.
We continue to anticipate that prices will fall below $3/mmbtu next year without the aid of a severe winter comparable to last year.