With all of the excitement surrounding Apple's (NASDAQ:AAPL) iCloud announcement, a bit has been lost in the shuffle - Amazon.com (NASDAQ:AMZN) beat Apple to the cloud. And while being first does not always mean you're the best, there's still something to be said for it, particularly when you step back and look at a company's overall business.
As I have argued in previous Seeking Alpha articles, the way Amazon synergizes its multiple revenue streams rivals Apple's oft-cited halo effect. Originally, I was going to title the present article, "Is Amazon.com About to Dethrone Apple?" Unlike some people in this racket, I rein in my over-zealousness before going to press. As such, I changed the action from "dethrone" to "take a bite out of." I thought longer and harder. And that's when I came to the key conclusion. Despite how the media attempts to portray things, we really do not have a true and pure battle between Apple and Amazon.com on our hands. What we have is Amazon.com, alongside Google (NASDAQ:GOOG), expertly setting itself up as an ever-present and credible second fiddle to Apple, the undisputed leader.
Of course, Google makes the smartest move of all, opting to only really compete with Apple head-to-head in the audio and video cloud. At day's end, Google locks its bread and butter up in advertising revenue. Everything Google does funnels back to that core. Other companies have taken the feeble approach of playing the role of Apple imitator. And all have failed; most fail miserably. Of course, Research in Motion (RIMM) locks down the top spot as the number one failure in the face of having no innovative answer for Apple.
Think about it - RIM and fellow Apple-imitator Motorola (NYSE:MMI) expect us to say "wow" to over 250,000 tablets sold. iPad2 sold 250K units in the time it takes Steve Jobs to blow his nose on the upholstery of his late-model Honda Civic. And RIM and MMI combined might not hit a million knock-offs sold before iPad3 hits the streets.
Then there's Amazon.com. Thinking in sports terms, Amazon plays the role of the team that Apple knows it is better than, but still respects. It's a bit like how the Detroit Red Wings probably viewed the Colorado Avalanche during the height of that rivalry. Or how the Vancouver Canucks will look at its fellow Canadian-based counterparts as it embarks on a mini-dynasty. Amazon.com acts as ankle biter to Apple; however, if Apple slacks, it knows that Amazon could very well beat them in a battle or two, if not the war. Therefore, I see it as appropriate to contend that Amazon.com could take a bite-size nibble out of Apple's dominance.
Instead of trotting out inferior copycat products to compete with Apple, Amazon took more of a wait-and-see approach. Unlike many Apple imitators, Amazon.com already sits secure in its core businesses. Have a look at the revenue figures from Amazon's most recent quarterly report:
Click to enlarge

That's a pretty formidable base to start from before taking on the likes of Apple. Apple's direct competition built sound businesses, but ultimately failed to be number one. And now, as RIM can attest to, its credibility and stock prices take a hit for finishing second, third, fourth ... The biggest mistake the imitators made was the attempt at imitating. It should have found a novel approach, a way of doing something other than trying to beat Apple at its own game.
It's a completely different story for Amazon.com. Ultimately, it does not matter if Amazon does not beat Apple at Apple's own game of audio and video content seller and gadget producer. I don't think Jeff Bezos expects to. Of course, he'll put his company's best foot forward, but, at day's end, all that matters is that Amazon's efforts via Cloud Player, Cloud Drive, Instant Video, Kindle and the forthcoming tablet drive business back to its core. Apple takes a similar approach. iCloud likely will not be a huge moneymaker (neither is iTunes), but both drive consumers to Apple's best of the breed devices.
The beauty of Amazon's approach is that when (or if) it launches a tablet, it will not be all about competing with Apple. That would be an approach tantamount to suicide (see here). In fact, an Amazon tablet will have little to do with Apple. While RIM and Motorola, for instance, put out gadgets that are nothing more than direct and amazingly weak competition to Apple, that angle takes the backseat for Amazon. An Amazon tablet will serve Amazon's internal purposes first and as a salvo at Apple second.
As it stacks up, I will likely adhere to two mantras over the next six to 12 months. One, tread carefully because I think we're in for the continuation of a somewhat painful broader market correction. It may come in fits and starts, but most stocks will not have anything resembling a clean upward trajectory. And two, don't buy Apple's direct competition. During times like the ones I think we're headed into, the cream rises to the top.
That said, I think a long approach to both Apple and Amazon.com is in order. Good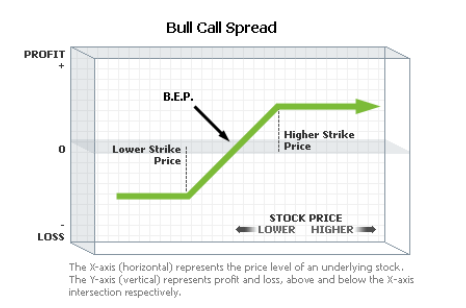 news out of both companies will drive both stocks higher over the mid- to long-term. I would consider playing this appreciation via bull call spreads using LEAPS options. You can read more about bull call spreads in general here.
In both cases, I would buy an at- or around-the-money January 2013 LEAPS option and sell an out-of-the-money January 2013 LEAPS option with a strike price slightly above where you forecast AAPL and AMZN being come late 2012. The two links above clearly lay out the risk and reward profiles of such an approach. When the chips fall in a topsy-turvy market, go with the companies that have credible, reliable, savvy, and, most of all, forward-looking leadership. A handful exist. Apple and Amazon top the list.
Disclosure: I have no positions in any stocks mentioned. I may initiate a positon, long or short, in AAPL, AMZN, or RIMM at any time.