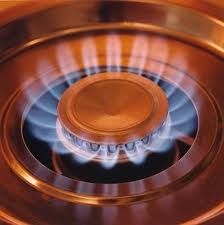 Exchange traded funds that follow natural gas prices rallied more than 2% on Monday after the International Energy Agency said natural gas could be entering a "golden age."
"The factors that drive natural gas demand and supply increasingly point to a future in which natural gas plays a greater role in the global energy mix," according to the IEA report. "Global uncertainties afflicting the energy sector can be seen as opportunities for natural gas."
The report outlines a scenario in which global use of gas rises by more than 50% from current levels and represents more than a quarter of global energy demand by 2035.
"We have seen remarkable developments in natural gas markets in recent months," said IEA Executive Director Nobuo Tanaka in a press release. "There is a strong potential for gas to take on a larger role, but also for the global gas market to become more diversified and therefore improve energy security."
However, Tanaka said an expansion of natural gas use alone is "no panacea for climate change."
U.S. Natural Gas Fund (NYSEArca: UNG) and iPath Dow Jones-UBS Natural Gas ETN (NYSE: GAZ) climbed over 2% on Monday morning.
U.S. Natural Gas Fund