In April, Delta Air Lines (NYSE:DAL) issued a RFP (Request For Proposal) for the replacement of their entire Boeing (NYSE:BA) 747 fleet (16 in March 2014, 13 as of this writing) and part of the older Boeing 767-300ER fleet.
Delta Air Lines already said it was interested in the, at that moment unannounced, Airbus ((EADSF/EADSY)) A330neo. Another airplane that Airbus had on offer was the Airbus A350, but it was not certain whether Delta would be willing to order this aircraft, since the airline is quite hesitant to add new types to its fleet. Delta ruled out the Airbus A380, saying the airplane is too big.
Possible Airbus candidates:
Airbus A330ceo
Airbus A330neo
Airbus A350-900
Airbus A350-1000
On the other hand, Boeing was only able to offer the entire 787 line. Delta ruled out the Boeing 777-300ER stating that it did not fit its mission profile for new aircraft. It also had no interest in the 777X saying it was an experimental airplane. The Boeing 747-8I also was not a suitable candidate, since Delta focuses on business travelers. This means Delta favors frequency over capacity.
Possible Boeing candidates:
Boeing 787-8
Boeing 787-9
Boeing 787-10
Delta already seemed very interested in the Airbus A330neo. In 2012, Boeing pushed orders for the 787-8 back to 2020-2022. The order for the Boeing 787 was placed by Northwest and re-affirmed by Delta in 2012, but one can question whether Delta is willing to have the Dreamliner in its fleet.
So Delta had a slight preference for the A330neo and already had the A330ceo in its fleet, which has a 95% part commonality. Additionally, the cockpit on the A350 is similar to that of the A330neo. These two things made the Airbus candidates more attractive.
The Boeing 787 Dreamliner might have been the better option in terms of fuel efficiency, but Delta already said it was not looking for the most fuel efficient airplane, but the plane that has the best delivery schedule. The Dreamliner has over 1,000 unfilled orders, which already significantly decreased Boeing's chances to win the order.
So other than claiming it bought as many American aircraft as possible to support American jobs, Delta did not have any particular interest in Boeing aircraft.
In the days before the announcement, it became clear that Airbus was going to win the order and on, November 20th, the order was announced:
25 Airbus A330-900neos to be delivered in 2017, worth $6.44 billion at list prices ($ 3.2 billion after standard discount, airlines already get a 50% discount just for showing up to order aircraft).
25 Airbus A350-900s to be delivered in 2019, worth $7.4 billion at list prices ($ 3.7 billion after standard discount, airlines already get a 50% discount just for showing up to order aircraft).
So Delta orders 50 Airbus wide body aircraft worth $13.8 billion ($6.9 billion after standard discount).
Here's a look the Delta order books for wide body aircraft before and after this deal: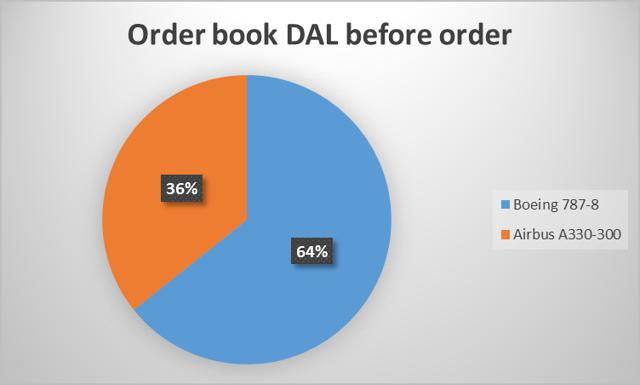 Figure 1: Order distribution for various Boeing and Airbus aircraft before the mega-order (Source: Dhierin-Perkash Bechai)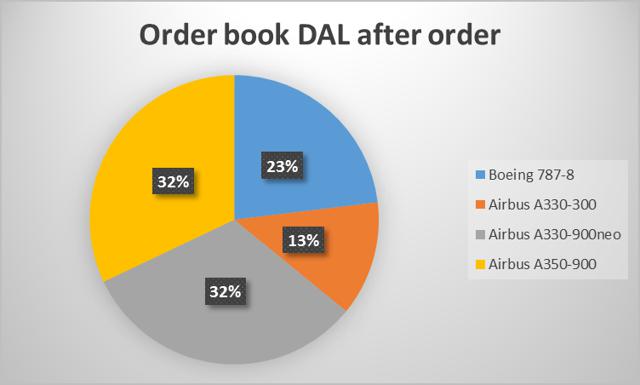 Figure 2: Order distribution for various Boeing and Airbus aircraft after the mega-order (Source: Dhierin-Perkash Bechai)
As can be seen, and was to be expected, a majority of the orders for wide body aircraft now belong to Airbus (77% versus 23% for Boeing, see Figure 2)
Delta's wide body fleet used to be dominated by Boeing: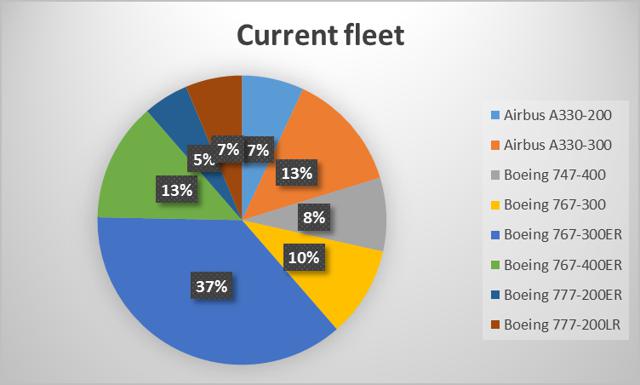 Figure 3: Current wide body fleet composition Delta Air Lines (Source: Dhierin-Perkash Bechai)
As can be seen in Figure 3, Airbus currently has a 20% share of the Delta wide body fleet.
Since the aircraft were ordered to replace Boeing aircraft, Boeing also lost share in the future wide body fleet: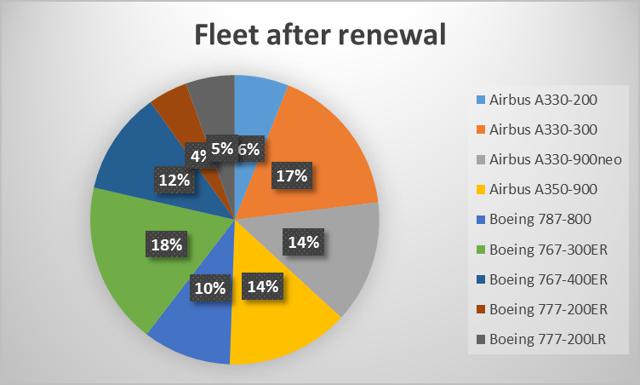 Figure 4: Future wide body fleet composition Delta Air Lines (Source: Dhierin-Perkash Bechai)
Figure 4 shows that Airbus had a share of 20% and will get a 50% share after all aircraft have been delivered and the Boeing 767-300 has been replaced by the Boeing 737-900ER (narrow body).
Boeing lost here big time. While Boeing will deliver 18 Dreamliners to Delta, rival Airbus will deliver 65 wide bodies to the carrier.
According to some, Boeing did not get the order because it could not meet the delivery requirements. This is also true:
The Boeing 787-9 has 449 unfilled orders. With a production rate of 10 Dreamliners per month until 2016 and an increase to 12 and 14 per month after that, the delivery schedule would be uncertain and Delta probably would not see delivery before 2020.
The Boeing 787-10 will enter service in 2018-2019, with 139 unfilled orders it would take too long for the longest version of the Dreamliner to be added to Delta's fleet.
Comparing this with deliveries in 2017 and 2019 for the Airbus aircraft, Airbus had the advantage with their aircraft.
You could say Delta taught Boeing a hard lesson on the importance of delivery slots. Although a more certain delivery schedule and less delay in the design and production of the Dreamliner would have made an earlier service entry with Delta possible, I do not think it is all about the delivery slots.
Delta could have had other reasons not to order Boeing aircraft:
The wide body fleet was dominated by Boeing aircraft (80%). Due to the order this will become an equal distribution between Airbus and Boeing, this way Delta Air Lines can make use of the duopoly that Boeing and Airbus have in general (but also in the Delta fleet) to acquire higher discounts.
The A350/A330 (along with the A330ceo) combination is an attractive one for airlines.
Delta was already charmed by the Airbus A330 and was one of the airlines that wanted an Airbus A330neo.
Additionally, Delta has been delaying the entry of the Dreamliner in their fleet, which does not show a lot of confidence in the product Boeing has brought to the table. Delta Air Lines and Boeing had a minor clash about the Ex-Im Bank that is of great importance for Boeing. In Delta's view, the U.S. government financed competitors. Delta's mega order to Airbus could have been a way to show their disagreement with the practices of the Ex-Im Bank.
Delta clearly stated what it did and did not want and ,from the beginning, it already seemed it had a preference for Airbus aircraft.
Probably one of the reasons an RFP was issued was to obtain higher discounts from Airbus. Delta has a history of buying older aircraft, because they are cheaper. With this RFP, Delta ordered brand new aircraft with very high discounts.
Between 2020-2030, the remainder of the Boeing 767-300ERs and Boeing 767-400ERs will be phased out, which will require 50 new aircraft. If the Boeing 787 performs to Delta's wishes, and Boeing is able to provide early delivery slots, it might be able to haul in some orders.
Despite losing the multi-billion order, Boeing is still ahead in 2014's order race. After adjusting for cancellations, Boeing has 1,274 orders versus 1,031 for Airbus. Simultaneously, the higher production rates also reflect in the higher deliveries of Boeing aircraft: 647 for Boeing versus 554 for Airbus.
In the absence of major orders it can be assumed that Boeing will beat Airbus for a second year in a row when looking at orders and for a third year in a row when looking at deliveries. Additionally it can expect to break its record of 648 deliveries in a single year.
Conclusion
As can be seen the mega order did not change a lot in the order race between Boeing and Airbus. Boeing is still ahead, while Airbus closed in a bit. More and more U.S. carriers ordered the A320(neo) and A350 in the past years. Airlines (except for low-cost and single type operators) that have a fleet dominated by either Boeing or Airbus will order from the competitor to balance their fleet composition. This does not mean Boeing will be losing orders per se. For investors it would not hurt to have Boeing in their portfolio, since order inflow is growing steadily. And, with higher deliveries and further production rate increases, Boeing is able to increase revenue significantly.
Disclosure: The author has no positions in any stocks mentioned, and no plans to initiate any positions within the next 72 hours.
The author wrote this article themselves, and it expresses their own opinions. The author is not receiving compensation for it (other than from Seeking Alpha). The author has no business relationship with any company whose stock is mentioned in this article.
Editor's Note: This article discusses one or more securities that do not trade on a major U.S. exchange. Please be aware of the risks associated with these stocks.