What Is A Cult Stock?
The small-cap biotech sector is by far the arena within the market with the most cult stocks. So, what is a cult stock? A cult stock is typically a small company with a substantial following of individual investors that are extremely passionate about their stock with some believing that it will easily double and has a high potential of quintupling or even soaring by a factor of ten. Followers of these stocks watch every trade of the stock that hits the tape and passionately defend the stocks on Yahoo Finance message boards, StockTwits, Seeking Alpha, Twitter, InvestorsHub, and any other possible medium. The bullish button on StockTwits was tailor-made for the uber-bulls of cult stocks. These cult stock supporters will defend their stocks with a fiery passion and quickly go on the attack should anyone post a contradictory viewpoint. Followers of these stocks are completely sold on the story surrounding the stock and rave about potential though have the tendency to ignore issues of cash burn and the difficulty the company may have successfully navigating the FDA process. I often see these stocks up substantially in pre-market on little or no news and small share amounts as a few followers, no doubt, put in market orders and take out high offers, only to see the stock sell back to flat soon after market open. I have provided a list of biotech stocks I believe qualify as cult stocks below. While there is no science to this and you certainly could make cases for additional names on this list, I believe this is a good start to representing some of the biotech stocks with substantial cult followings in recent years.
| | |
| --- | --- |
| Stock | Ticker |
| Amarin Corporation | (NASDAQ:AMRN) |
| Arena Pharmaceuticals | (NASDAQ:ARNA) |
| BioElectronics Corp | (OTCPK:BIEL) |
| CTI BioPharma | (NASDAQ:CTIC) |
| Cyclacel Pharmaceuticals | (NASDAQ:CYCC) |
| Dendreon | (OTCPK:DNDNQ) |
| Galectin Therapeutics | (NASDAQ:GALT) |
| Hemispherx Biopharma | (NYSEMKT:HEB) |
| iBio | (NYSEMKT:IBIO) |
| Inovio Pharmaceuticals | (NYSEMKT:INO) |
| MannKind Corporation | (NASDAQ:MNKD) |
| OncoSec Medical | (OTCQB:ONCS) |
| OXiGENE | (OXGN) |
| Peregrine Pharmaceuticals | (PPHM) |
| Rexahn Pharmaceuticals | (NYSEMKT:RNN) |
| Spongetech Delivery Systems | (OTC:SPNGQ) |
| StemCells, Inc. | (STEM) |
| Xoma Corp. | (NASDAQ:XOMA) |
Where Can You Start When Identifying Cult Stocks In Biotech?
While many investors in the small-cap biotech space no doubt would be able to list off some cult stocks when asked, there are some clear places you can start when looking to see which stocks would potentially qualify.
StockTwits Heatmaps is a feature that StockTwits put out in 2012 that provides data on the number of ideas shared on each ticker and displays it in a cool format. The feature allows you to see this data in a 1HR, 6HR, 12HR, and 24HR time frame. I personally wouldn't mind some longer periods such as one week and one month as I think this could provide some data for interesting analysis. I have asked StockTwits if this is something that has been discussed. A great aspect about this feature is that it allows you to look at a heatmap for a specific sector like healthcare, which is extremely helpful for a biotech junkie like me.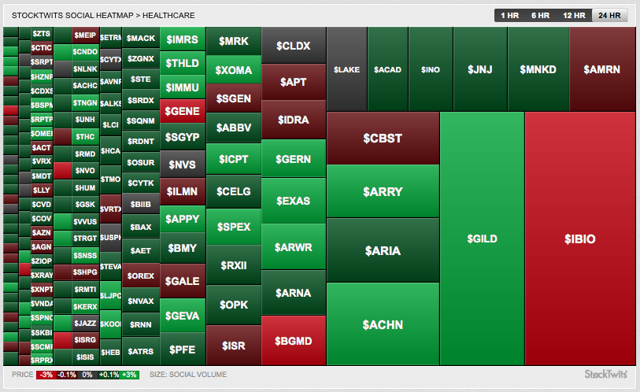 The healthcare sector heatmap for the past 24 hours as of Saturday afternoon is shown above. While we do see a couple large-cap names like Johnson & Johnson (NYSE:JNJ) and Gilead (NASDAQ:GILD), we also see a lot of names that are certainly cult stocks. MannKind, Amarin, Inovio Pharmaceuticals, and iBio are all in the top 10 most talked about. Given the nature of cult stocks, it makes sense that many of the names I mentioned would appear on this, as followers are always discussing the many reasons their stocks will soon see a meteoric rise in share price. While it is amazing that a stock with a market cap less than $200 million like Amarin still sees much more discussion than a large cap (even one that is in the news frequently) like AbbVie (NYSE:ABBV), this is no doubt due to a perceived amount of substantial upside that is seen by AMRN followers as soon on the horizon.
Yahoo Finance Message Boards are a major hangout for followers of cult stocks. A stock like Minerva Neurosciences (NASDAQ:NERV) that is certainly not a cult stock might only see a few posts a week whereas a cult stock like Hemispherx Biopharma will see posts almost every hour seven days a week even though it is a smaller company than NERV. Followers will fight fiercely for their stocks with a vigor that might make one think that the debaters and name-callers believe that winning the battle on a Yahoo message board will lead to a spike in share price. When I myself wrote an article (now available exclusively for SA Pro subscribers) why I believed Hemispherx Biopharma was a sell (fluff PRs, constant dilution, connection with penny-stock pumpers), the Yahoo message board for HEB erupted in a fashion that I am sure is similar to what others writing negative pieces in regards to cult stocks have seen. My article was described as a "hit piece" and an example of "hedgies getting very desperate." A poster stated, "I think it is pretty obvious that Danny is a hired hitman for the hedge fund." HEB Yahoo message board posters entertained themselves by labeling me in less than appropriate ways that I am not going to discuss here. The point of this portion of the discussion is to illustrate the type of responses that will be seen to a presentation of facts that do not support their uber-bull case.
Frequency of Seeking Alpha articles (especially those that are bullish) is another interesting aspect to look at. For example, take a look at MannKind and Arena Pharmaceuticals, which may very well be two of the best examples of biotech cult stocks. In the example of MannKind, there have been 17 articles just within the past two months, most of them of the bullish variety. For Arena, there have been an amazing 23 articles within just the past two months though they certainly seemed to be generally unbiased. Why are there are so many articles for two companies that are each valued under $2.5 billion? Demand is your answer. As an author, I can certainly see the logic behind putting out a substantial and frequent amount of material given what is no doubt the significant readership of the pieces. Why is there so much demand for these articles? There are many passionate longs always wanting to read about their favorite companies, illustrating the cult-like nature of the holders of these two securities.
What Are Some Of The Notable Similarities In The Trading Tendencies For These Stocks?
One clear characteristic of these cult stocks is that they all have seen a period where the stock experienced a substantial rally, often seeing the stock tripling or going up by even as much as a factor of ten. These rallies, lasting anywhere from a few months to up two years, are characterized by a significant increase in average daily volume with peak volume often occurring at the same time share price peaks. Some stocks will only retrace about half the move and will hold a decent portion of the gains while others will trade in a "pump and dump" pattern, losing most of the gains within a year. Are the stocks cult stocks before these substantial increases? For the most part, I would argue no. The large share rally is what brings the attention of the new shareholder base (evident by the substantial volume increase) that has the cult-like tendencies. Now there certainly are examples of cult stocks that see multiple meteoric rises. These stocks, for the most part, lose almost all and sometimes even more than they gain after these pops. This allows the stocks to see multiple substantial increases without long-term shareholders actually seeing a net gain after all the volatility. An example of this would be Hemispherx Biopharma. HEB has seen its stock more than double on more than three separate rallies since 2009 yet has actually seen its stock price drop over 25%. Dilution was no doubt a factor in this example. Each additional pop no doubt attracts more holders to the cult shareholder base.
To an extent, I would think that investors doing the necessary due diligence would be able to identify which rallies will turn into pump and dumps and which stocks will hold some of the gains. Most examples that turn into pump and dump situations are no doubt characterized by a number of factors that may include fluff PRs, stock-pumping web sites/services, lack of future revenue potential (especially in the near future), a management team that raises money more than Jim Cramer says booyah, and an attention-grabbing story. The most recent pop in iBio is a great example of this. iBio saw its stock quintuple in less than a two-week period in October with the Ebola crisis. Since topping out in mid-October, the stock has more or less lost all of its gains. Was this predictable? I'd certainly say so. Seeking Alpha writer Probio wrote a piece on October 20th highlighting why the pop in IBIO was not warranted by effectively breaking down the company's unclear PR. Even with this pump and dump more or less completed, uber-bulls are still touting iBiO has having a plethora of catalysts, with one of them of course being a buyout by Big Pharma.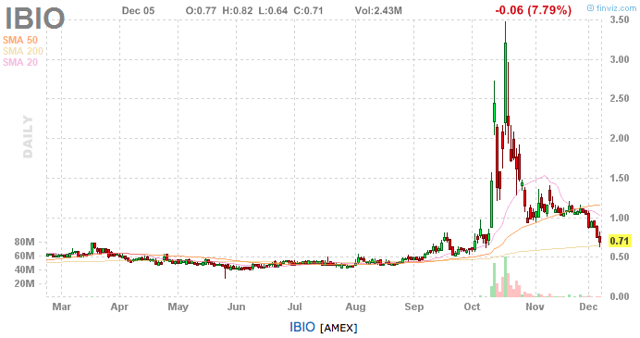 I also think the similarities between the trading patterns of Arena Pharmaceuticals and MannKind are worthy of note. Arena shares began to rally in earnest upon the positive FDA advisory committee vote for its weight-loss drug BELVIQ and topped out soon after receiving FDA approval for BELVIQ. MannKind began its rise as the results of the two additional phase 3 trials for the company's diabetes treatment AFREZZA that the FDA requested through a CRL approached and topped out when the company received FDA approval for AFREZZA. While the MannKind approval path was a bit different than that of Arena (leading MannKind's rally to be a bit more extended and methodical compared to the quicker pop seen with Arena), both stocks topped out right around approval, illustrating that approval was a sell the news event for both of these cult stocks.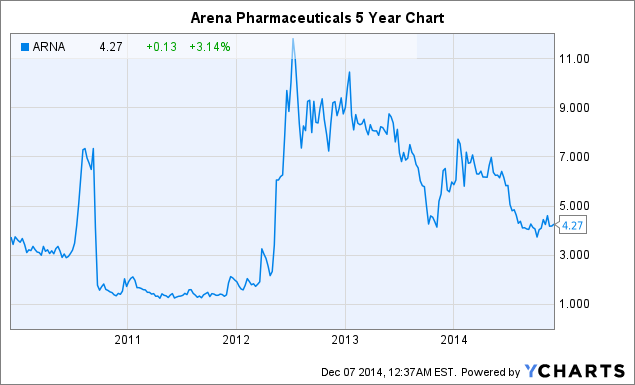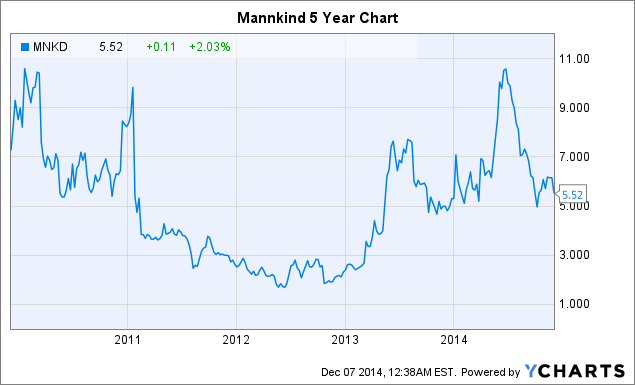 Conclusion
Biotech cult stocks are an interesting area of the market to monitor given their high-profile nature. The cult following of these names will defend their stocks to the death and always believe lucrative partnerships and buyouts are on the immediate horizon. Some cult biotechs like iBio and Hemispherx Biopharma often see share prices pumped up yet the shares soon plummet, leaving long-term cult holders lucky to be even and often with losses. Other cult stocks like Arena Pharmaceuticals and MannKind are able to navigate the FDA process with a legitimate drug with good revenue potential and are able to hold some of the gains seen from a significant price rally though I think it is reasonable to argue that it is this rally that garners these stocks much of the cult following. Some cult stocks see large rallies due to promising early-stage pipeline data as opposed to the news approaching a drug approval and are able to hold some of the gains, which would be a subgroup of the second category I discussed and interesting to compare and contrast with the ARNA and MNKD examples. No doubt, I think it's fair to say that one easy way to make money off of cult stocks is to go long the stock before it joins the ranks of being a cult stock. Once a stock becomes a cult stock, am I saying you should not own it ever? No, that's not what I am saying. Actually, I personally currently have a buy recommendation on OXiGENE as I believe its strong balance sheet and potential pipeline upside make the stock attractive. I am saying though, that this is something you should consider when going long one of these names due to how it may affect trading and opinions shared on the stock. I would say though, that it is extremely crucial to think critically about what upside potential a catalyst offers versus what is currently priced into the stock based on overall stock sentiment. Given some of the trading patterns I have outlined, there are no doubt many other ways to profit from these stocks from both the short and long side.
Disclosure: The author has no positions in any stocks mentioned, and no plans to initiate any positions within the next 72 hours.
The author wrote this article themselves, and it expresses their own opinions. The author is not receiving compensation for it (other than from Seeking Alpha). The author has no business relationship with any company whose stock is mentioned in this article.
Editor's Note: This article covers one or more stocks trading at less than $1 per share and/or with less than a $100 million market cap. Please be aware of the risks associated with these stocks.