ProAssurance Group (NYSE:PRA) is a specialty writer of professional liability insurance and products liability insurance for medical technology and life sciences companies, and is the fourth largest writer of medical professional liability insurance in America.
On Dec. 3 the company made three significant shareholder friendly announcements that income investors need to take note of.
The company's board of directors approved a $100 million share repurchase program. This authorization extends the previous share buyback program under which $98 million remained. With this increase, the company's total authorization currently stands at $198 million.
The company increased its regular quarterly dividend 3.3% from 30 cents per share to 31 cents.
The board of directors authorized a special dividend of $2.65 per share. This special dividend alone represents a dividend yield of over 5%.
If you include the special dividend and new quarterly dividend payment, ProAssurance will be paying a total annual dividend of $3.89 in 2015. At current prices, that comes out to over an 8% annual dividend yield.
One problem with large special dividends like this though is that the price of the stock typically reacts with the payment of the dividend. The special and quarterly dividends are payable to shareholders of record as of December 30 so its likely the stock price will see an equivalent drop at this time, all other things being equal. But the company may use this time to repurchase additional outstanding shares under its latest buyback program which would help support the price.
Going forward, the stock can easily rebound from any weaknesses that occur after the special dividend is paid. The company's revenue has been growing steadily over the past 6 years as seen below.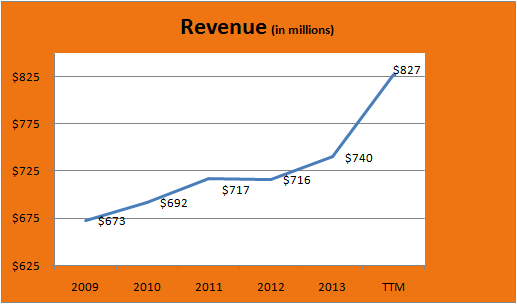 The latest stock buyback program is not the first in the company's history either. ProAssurance has been actively retiring outstanding stock since 2008.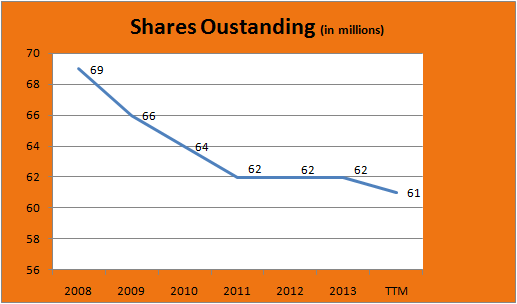 And although the company has only been paying a regular quarterly dividend since 2009, they have been increasing the payment annually since.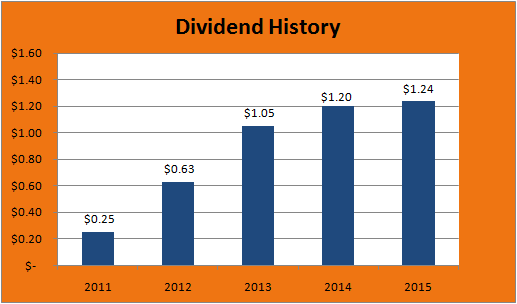 Despite the increasing dividend payments the company has managed to grow its cash on hand considerably since 2009.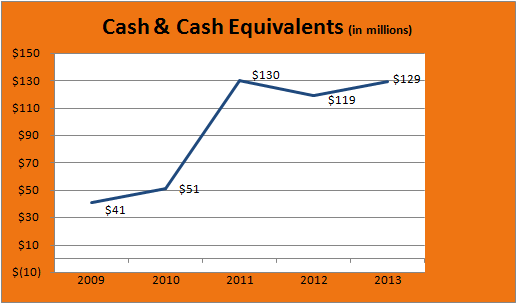 2015 is shaping up to be a nice year for income investors who hold ProAssurance. With nearly $200 million to use on stock repurchases, any weaknesses in the stock price should be taken advantage of by management. While it is impossible to say whether or not there will be another special dividend payment announced next year at this time, it is quite likely that the company will increase its regular quarterly dividend again next year.
ProAssurance looks to be a solid income stock for current shareholders and any buyers of the stock by December 30. The company represents a nice buy for 2015 and could be a strong long-term hold. The company is on track to have returned more than $427 million to shareholders in 2014 and has returned $1 billion to shareholders in the form of buybacks and dividends over the past seven years.
Disclosure: The author has no positions in any stocks mentioned, and no plans to initiate any positions within the next 72 hours.
The author wrote this article themselves, and it expresses their own opinions. The author is not receiving compensation for it (other than from Seeking Alpha). The author has no business relationship with any company whose stock is mentioned in this article.
Additional disclosure: The 4% Portfolio Retirement Service has made no recommendations on PRA.