CNBC and Seeking Alpha have built a longstanding, fruitful relationship, and for the past several years, users have been able to access Seeking Alpha headlines via CNBC.com and vice versa.
Today, we're delighted to announce that we are integrating CNBC video clips into Seeking Alpha quote pages, under the new Videos tab.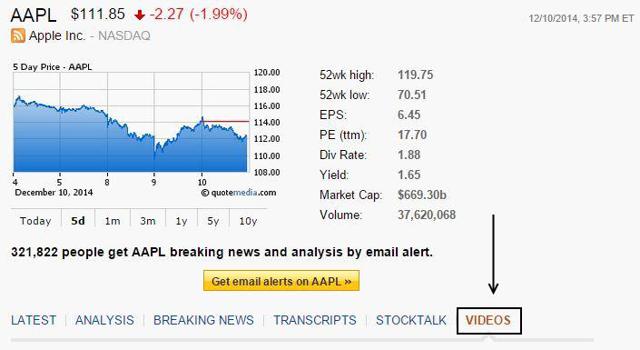 This will give the Seeking Alpha community fast, pinpoint access to insightful and informative video as a key part of their equity research process on specific stocks.
Our expanded partnership with CNBC Digital, the leader in business video, will bring clips to over 1,500 different quote pages on Seeking Alpha, so you'll be able to access news and analysis in both text and video formats on companies from Agilent (NYSE:A) to Zurich Insurance (OTCQX:ZURVY).
To help you get a sense of where video might be valuable to you in your investment process:

We're posting new videos every day, so come back to Seeking Alpha to check the quote pages of the companies you're following and watch the latest clips. We look forward to hearing which ones you've found most valuable in your investment research.

Adam Jackson
Director, Content Partnerships