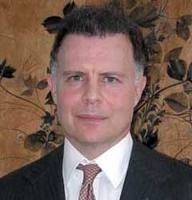 Summary: Guru Mark Kingdon of Kingdon Capital Management has generated an outstanding 15%-18% long-term compounded return for investors in his hedge funds over the last 25 years, well ahead of the market index returns. His best new conviction buys include Citigroup (NYSE:C), McDonalds Corp. (NYSE:MCD), HCA Holdings Inc. (NYSE:HCA), Metlife Inc. (NYSE:MET) and Target Corp. (NYSE:TGT). His top sell is General Motors Company (NYSE:GM).
New York-based Long/Short Equity Hedge Fund Kingdon Capital Management LLC founded in 1983 by Mark E. Kingdon manages over $4 billion in assets, including $3 billion in equity assets. Kingdon began his career as a pension fund administrator with AT&T (NYSE:T), and then worked for Century Capital Associates for eight years prior to founding Kingdon Capital Management. The firm invests in growth and value stocks across the market capitalization range, and they employ a top-down approach to select the economies and a bottom-up stock picking approach to make its investments. Their larger $2.8 billion Kingdon Offshore Ltd. Fund has generated a cumulative return of 3,781% since founding in 1986 at 15.64% compound annual growth versus 1,012% for the S&P 500 at 9.7% compounded growth. The $1.7 billion Kingdon Associates fund has generated 10,339% cumulative return since founding in 1983 at 18.05% compound return versus 2,760% cumulative at 12.6% for the S&P 500.
The fund holds a diversified portfolio of 251 equity positions, about 60% of that in large-caps, 20% in mid-caps and the remaining 20% in small-caps. Their portfolio turnover is 150%-200%, implying an average holding period of six to eight months. Based on the most recent SEC 13-F filing for the March 2011 quarter, we determined that their portfolio is over-weight Basic Materials, Services Transportation and Consumer Sectors, and it is under-weight Healthcare and Energy Sectors.
The following summarizes their new picks and pans in the latest reported 13-F filing for the March 2011 quarter, and updated based on any 13-G filings since the end of the quarter:
Table
Company

Ticker

Action

Market Value at End of March 2011 Quarter

Change in Value from Prior Quarter

Percent of Portfolio

Percent Shares Owned

New Picks and Pans

General Motors Co.

GM

Drop

$ 0 million

($93) million

0.00%

0.00%

Citigroup Inc

C

New

$ 77 million

$77 million

2.49%

0.06%

Micron Technology Inc

MU

Drop

$ 0 million

($61) million

0.00%

0.00%

McDonalds Corp

MCD

Add

$ 64 million

$59 million

2.05%

0.08%

HCA Holdings Inc

HCA

New

$ 59 million

$59 million

1.89%

0.34%

MetLife Inc

MET

New

$ 58 million

$58 million

1.87%

0.12%

Target Corp

TGT

Add

$ 59 million

$52 million

1.91%

0.17%

General Electric Co

GE

New

$ 50 million

$50 million

1.61%

0.02%

Top Holdings

Apple Inc

AAPL

Cut

$ 209 million

($35) million

6.74%

0.06%

Comcast Corp New

CMCSA

Add

$ 79 million

$42 million

2.55%

0.15%

Coinstar Inc

CSTR

Same

$ 75 million

$0 million

2.41%

5.20%
Credit: Historical fundamentals including operating metrics and stock ownership information were derived using SEC filings data, I-Metrix by Edgar Online, Zacks Investment Research, Thomson Reuters and Briefing.com. The information and data is believed to be accurate, but no guarantees or representations are made.
Disclosure: I have no positions in any stocks mentioned, and no plans to initiate any positions within the next 72 hours.