Overview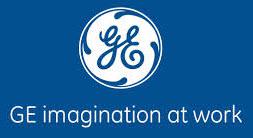 In my last article I decided to focus on the potential pitfalls that may lie ahead for General Electric (NYSE: GE). I received a tremendous response to the article regarding the veracity of the 'so-called' negatives. The value of the feedback from comments section was incredible. In this article I will detail the mitigating factors put forth regarding the potential headwinds. Furthermore, I will make the case General Electric offers an unprecedented buying opportunity at present levels.
Current Chart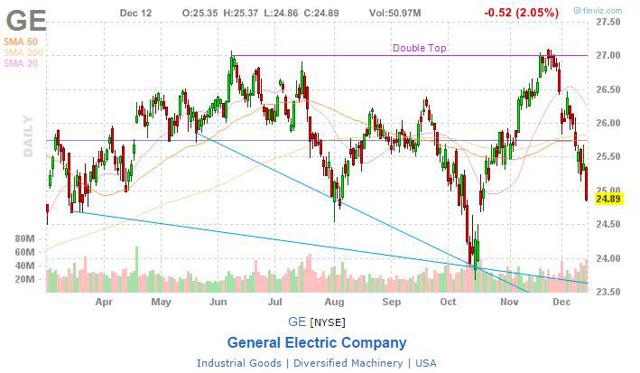 (Source: finviz.com)
Potential Downside Risk Analysis
Low oil price exposure
One of General Electric's most intriguing and possibly most profitable endeavors is related to the oil and gas industry. Unfortunately, the bottom seems to have fallen out of oil price as of late. With news of oil and gas companies cutting capital expenditures for 2015 by the billions in recent days, one would think this has to be bad news for the company. Yet, some positives may materialize for the company.
Potential Positives
One of General Electric's ambitions is to assist oil and gas companies in the extraction process. You see much of the global oil and gas reserves are stowed away in extremely challenging environments on the planet. General Electric has spent years developing breakthrough technologies that may crack the profitability code for these expensive endeavors. So, while low oil prices may be bad news for oil and gas operators, it may be good news for General Electric as its services may become more valuable. Furthermore, some oil patch buying opportunities are sure to materialize if oil continues to drop precipitously. I think General Electric may just end up picking up some assets on the cheap when it's all said and done.
Fed's plan to regulate General Electric Capital as a SIFI bank
The Federal Reserve Board recently invited public comment on enhanced prudential standards for the regulation and supervision of General Electric's financial arm GE Capital Corporation (NASDAQ:GECC), a non-bank financial company that the Financial Stability Oversight Council has designated for supervision by the Board. The Financial Stability Oversight Council last year designated General Capital as a non-bank "systemically important financial institution." GE Capital will be subject to restrictions on inter-company transactions between it and General Electric.
Mitigating factors
Although this is definitely not good news for General Electric, I am not sure how much this development will affect the bottom line if at all. General Electric has been preparing for this event since 2008. One of the driving factors of the entire transition plan is to lower the company's exposure to financial risk. That is why General Electric has been on a mission to reduce the amount of revenues generated from the financial sector. Presently, the banking arm of General Electric may qualify as a SIFI institution, yet over the next few years I do not believe this will be the case. The bottom line here is the company has the situation well in hand.
The Alstom acquisition
General Electric's winning bid for Alstom has many facets. This can cause the acquiring company to overpay based on perceived cost savings that do not materialize. Alstom has a ton of debt and is currently a tangled web of jumbled joint ventures and partnerships.
Mitigating factors
Sure there may be some surprises with the acquisition, yet the entire deal amounts to small potatoes for the company. Basically, the risk was well worth the reward here. This was a definitive asymmetric buying opportunity for the company. The potential upside far outweighed the downside risk.
Fundamental negatives
General Electric bears point to a bloated trailing two-month price to earnings ratio of 17.36. Furthermore, they point a debt-to-equity ratio of over 260%.
Mitigating factors
Look, nothing is ever going to be perfect. General Electric is a fundamentally sound company with well-established free cash flow of over $20 billion per year. Furthermore, the key fundamental metrics for General Electric are trending higher on a long-term basis. Revenues, profits, EPS and cash flow are all in great shape and growing. General Electric has several key initiatives in the works at this time to keep revenues flowing for years to come.
Global economic slowdown
The global recovery seems to have taken a turn for the worse. Global markets have taken a beating recently based on a multitude of reasons. It appears the opportunity for global growth is currently in a precarious position.
Mitigating factors
General Electric's industrial internet initiatives' entire purpose is to assist companies in squeezing out every last drop of profits from operations. General Electric is constantly finding ways to create value for its client base. The Industrial Internet is just one more example of how General Electric's focus on innovation has created another massive growth opportunity going forward for the company. General Electric believes the combination of networks and machines could add $10 to $15 trillion to Global GDP over the next 20 years.
Some have suggested these developments are extremely bad news for General Electric. I am not so sure. In fact, General Electric just declared a dividend increase on Friday. General Electric declared a $0.23 per share quarterly dividend, 4.5% increase from prior dividend of $0.22. The current forward yield is 3.67% payable on January 26th for shareholders of record December 22nd. The ex-dividend date is December 18th. Furthermore, the company has increased the dividend 100% over the last few quarters after taking a huge hit in early 2009. Regarding the increase Immelt stated:
"We are pleased to increase GE's quarterly dividend for the seventh time in five years, Returning cash to share owners remains our top priority, while we continue to invest in long-term growth. Alongside our strong operational outlook, today's announcement reflects our balanced and disciplined approach to capital allocation."
General Electric has remained committed to returning cash to its shareholders. General Electric has paid a dividend every quarter for the last 100 years. The company paid out a whopping $18.2 billion in dividends in 2013 and $106 billion in dividends since 2000. The company estimates it will generate $100 billion over the next few years which will be returned to investors in the form of dividends as well. Furthermore, the company continues to improve fundamentally.
The stock is undervalued on a relative basis
General Electric has one of the lowest forward P/E ratios of five of the largest conglomerates at 13.84. Apparently the jury is still out as to whether Immelt can pull off the transformation. General Electric is currently focused on streamlining operations, divesting itself of unprofitable business units and spinning off risky units. On top of all this, a supplementary effect could be an expansion of the current multiple as the company shifts its focus from high risk and less profitable businesses to industrial sector opportunities. When compared to other Dow blue chip dividend plays, General Electric ranks right at the top of the list. Furthermore, I believe the stock offers much more upside than the others. General Electric trades at a significant discount to its peers and the industry on a free cash flow basis.
Conclusion
General Electric's forward PE ratio of 13.84 is well below the industry average and indicates investors are not willing to pay a premium for this stock. There are many non-believers regarding General Electric's future prospects and negative sentiment against current management still exists. Nevertheless, during the past year, earnings growth has outpaced its historical five-year growth rate. General Electric has an excellent track record for returning capital to shareholders. The company's plan for increasing dividends coupled with a strong balance sheet make General Electric's stock currently an attractive buying opportunity for dividend growth investors. General Electric is a blue chip industry leader. With the trading at a discount to the industry and its peers, I see this as a definitive buying opportunity for dividend growth investors. As always, I suggest layering into any position to reduce risk.
Disclosure: The author has no positions in any stocks mentioned, and no plans to initiate any positions within the next 72 hours.
The author wrote this article themselves, and it expresses their own opinions. The author is not receiving compensation for it (other than from Seeking Alpha). The author has no business relationship with any company whose stock is mentioned in this article.