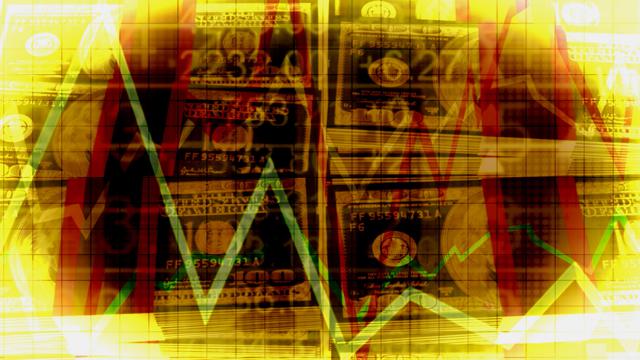 As children, we often idolize certain types of people like athletes and musicians. When we practice, we attempt to emulate the styles of those we look up to.
Investors are no different. The ones we look up to are the ones that manage institutional accounts like hedge funds and mutual funds. We want to know who's buying what to reaffirm our own stock selections.
Luckily, we can follow many large portfolios by reading their 13F filings, a list of holdings owned by institutional investors with more than $100 million under management required by the SEC. Of course, it's not the best idea to just copy everything they do because the reports are filed quarterly. That means that stocks reported when you read a 13F may have already been sold and new ones added that you won't find out about until the next quarter.
What's more important than knowing what these types of investors hold is why they're holding them. Looking back at previous filings can reveal trends that can tell you if the manager has a bullish or bearish mindset. It can tell you if they favor large cap or small cap stocks, domestic or international stocks. The true value of knowing what's in a fund's portfolio is getting a glimpse into the mind of a fund manager.
The Big Picture
Researching individual holdings can tell you a lot about a specific person's mindset and how they trade, but spotting trends from a macroscopic level can tell you just as much.
A recent report by Bank of America Merrill Lynch revealed patterns in a large group of fund managers who command a total of $700 billion in assets under management. Here's a brief overview of the last several months:
July: 61% overweight in equities. Primarily overweight in banks and discretionary while underweight in defensive sectors. Split up by region the weights were as follows: 35% Europe, 26% Japan, 10% U.S., and 5% Emerging Markets.
August: 44% overweight in equities. Overweight sectors were tech, discretionary and banks and underweight in defensives. Regional weights were: Japan 30%, Emerging Markets 17%, Europe 13%, and U.S. 6%.
September: 47% overweight in equities. Managers focused on tech and discretionary while still underweight in defensive sectors. Regional weights were: Japan 23%, Europe 18%, Emerging Markets 14%, and U.S. 1%.
October: 34% overweight in equities. Tech, discretionary, and banks were overweight while the defensive sector was underweight. Regional allocation shifted yet again to: Japan 32%, U.S. 17%, Europe 4%, and Emerging Markets actually fell to underweight -5%.
November: 46% overweight in equities. Globally, managers were overweight in tech, discretionary, and banks while underweight in defensive stocks. Regional weights changed dramatically: Japan 45%, U.S. 25%, Europe 8%, and Emerging Markets 0%.
Looking at the past, we can deduce several things from these month-to-month changes.
First, fund managers are getting back into equities after pulling out last month although it's still less than it was back in July. Right now, only 9% of fund managers believe that a recession will happen in 2015 and 47% think that the global economy will grow over the next 12 months.
October saw volatility rise as the VIX spiked above 25 which also coincided with fund managers giving the lowest overweight to equities in the last 5 months. The VIX is now in the mid-teens and fund managers have begun piling back into stocks.
Secondly, it appears that Japanese exposure keeps increasing in weight with an exception in September. Still, fund managers have gone from just 10% overweight in July to 45% overweight in November.
This ties interestingly into the story with the Yen. Several months ago, the Yen was stubbornly clinging to strength relative to the U.S. dollar but has finally reversed course and weakened since then. 3 months ago, the USD/JPY was around $102.61 but has risen over 18% to $121.41.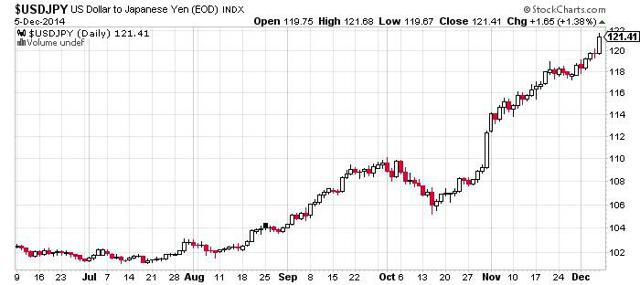 The Japanese economy has officially fallen into a recession status registering a 1.6% loss in the third quarter despite most economists predicting growth of 2%. This translates into bad news for the yen which could continue to drop. That doesn't mean the Nikkei has suffered though. Stocks on the Japanese exchange are up 23% compared to the S&P 500's 8.5% over the past 6 months.
Third, the U.S. domestic market has had a huge change from September going from just 1% to 25% overweight. Looking at how the S&P 500 has performed over that time-frame, it looks like the institutional investors got it right. In the past month alone, the S&P 500 has climbed over 8.5%.
Finally, the sectors favored have been fairly steady with a lot of attention to technology, discretionary, and banks while defensive sectors like utilities and telecoms have been largely ignored. This is an area that looks to have mixed results following most fund manager's trades.
The top 3 performing sectors year-to-date are: healthcare 19%, utilities 16.6%, and technology 14.4%. The 3 worst performing sectors have been: basic materials -4%, cyclical -1.5%, and energy -0.6%. From that data, it looks like fund managers have taken advantage of tech growth, but missed out on utilities.
The Largest Holdings
Hedge funds are some of the largest and most powerful institutional trading machines on Wall Street. They hold over $2.5 trillion in assets under management worldwide and are run by some of the best and brightest investment minds on the planet. Understanding what these types of institutions are investing in can tell investors a lot about what the "smart money" is thinking.
The following 7 stocks are companies owned by at least half of the largest 50 hedge funds and its performance year-to-date:
3 of the top 7 stocks owned by hedge funds are tech companies, which falls in line with the overview of all institutional investors since July. Rounding out the list is healthcare, the top performing sector this year, discretionary, and financials.
All in all, the top 7 fall very much in line with overall institutional managers and top performing sectors. As a whole, these stocks are up 18.5% year-to-date - higher than the S&P 500's just over 12.5% gain.
Learning From The Best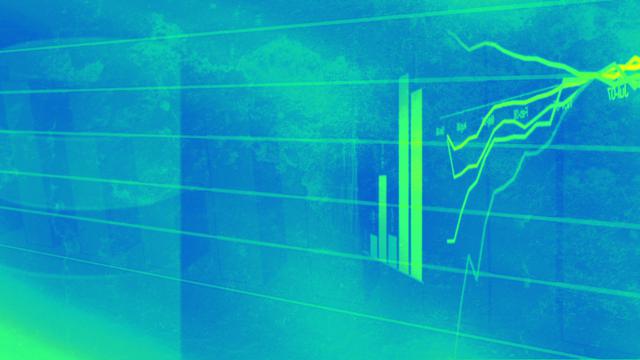 As the stock market continues to chug ahead and volatility remains muted, investors should be long equities. Contrarian sectors like basic materials, energy, or even commodities may soon find themselves the focus of fund managers looking ahead as inflation starts to tick upwards. Telecoms, one of the defensive types of stocks, are beginning to gain in popularity as well.
Take a look at the top 5 holdings and their weights in the portfolios of some of the biggest and most well-known fund managers on Wall Street:
Carl Icahn
Icahn Enterprises LP (NYSE:IEP) 33.7%
Apple 15.8%
CVR Energy (NYSE:CVI) 9.5%
eBay 7.7%
Federal-Mogul Holdings (NASDAQ:FDML) 5.4%
John Paulson
Shire PLC (NASDAQ:SHPG) 9.7%
SPDR Gold Trust (NYSEARCA:GLD) 4.9%
Extended Stay America (NYSE:STAY) 4.7%
Covidien PLC (COV) 4.5%
Time Warner Cable (TWC) 4.4%
David Tepper
General Motors (NYSE:GM) 7%
Citigroup (NYSE:C) 6.4%
Priceline Group (PCLN) 6.3%
HCA Holdings (NYSE:HCA) 5.5%
Google 5.4%
David Einhorn
Micron Technology (NASDAQ:MU) 15.1%
Apple 13.3%
SunEdison (SUNE) 5.8%
Marvell Technology Group (NASDAQ:MRVL) 5.1%
Aetna (NYSE:AET) 3.5%
So what's the takeaway? Well we can see that several familiar names show up: Apple, eBay, Time Warner, and Google. All the names that show up are the most popular for hedge funds to own. We can also see how technology, financials, and discretionary stocks make up a large part of the top 5 held by each manager.
As investors, we don't have to mimic these portfolios stock-for-stock, although certain names like Apple and Google are mainstays for many portfolios. The key here is to notice sector allocation. These managers have fallen in line with what we already learned the popular and over-weighted sectors have been.
The specific stocks may vary, but the major points are referenced in just these select few portfolios. Performing due diligence and following sector rotation is all these managers are doing to keep up with the trends. It's a simple formula that you can mimic by applying the same techniques. Don't worry about keeping up with the fund managers, but learn from their methods and you'll be able to put together a portfolio of similar strength.
Disclaimer: This article is not intended as investment advice. Elite Wealth Management or its subsidiaries may hold long or short positions in the companies mentioned through stocks, options or other securities. Read our full disclosure here.
Disclosure: The author has no positions in any stocks mentioned, and no plans to initiate any positions within the next 72 hours.
The author wrote this article themselves, and it expresses their own opinions. The author is not receiving compensation for it (other than from Seeking Alpha). The author has no business relationship with any company whose stock is mentioned in this article.