Newgold Inc.(NYSEMKT:NGD) may see its fortunes revive after the improvement in gold prices. Further improvement in prices will result in Newgold improving its financial position. This will boost its cash flows and operating margins.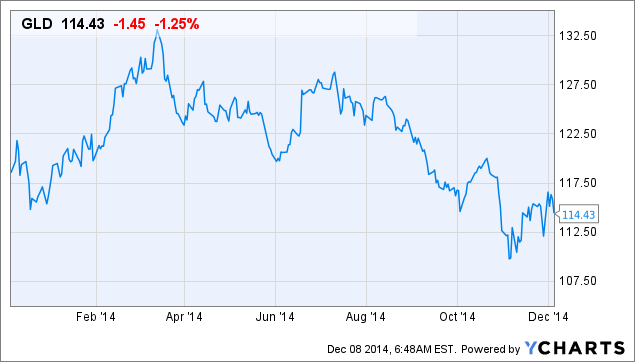 A 23% targeted increase in gold production at New Afton mine may result in all in sustaining costs of $815-$835 per ounce in 2014 (according to the 2014 targets provided by the company) which is a significant improvement over an all in sustaining cost of $899 an ounce for 2013. Newgold reported a peer-leading all in sustaining cost of $754 in the first nine months of 2014 according to the corporate presentation available to investors on the company website.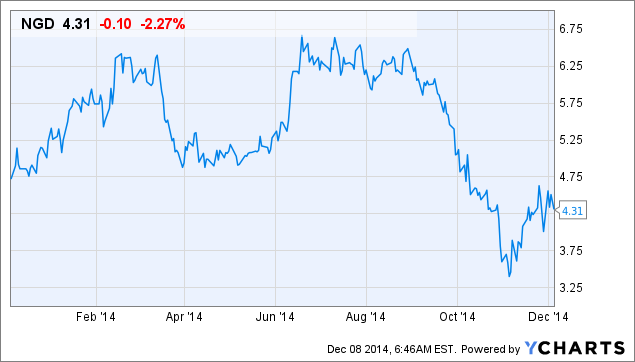 Newgold stock has been beaten down in the market along with other gold producers and is down around 30% from September levels. If bullion prices bounce from current levels, then Newgold could be one of the best ways to play that bounce. Its low all in sustaining costs ensure that price improvements in gold are added to its operating margins. It is a cash rich company with strong organic growth pipeline. It has $416 million in cash as of 30 September 2014 and its operations are cash flow positive.
The company has all assets ranked in top 5 mining jurisdictions according to 2014 Behre Dolbear report. It has mineral reserves of 18.5 Moz of gold, 90.1 Moz of silver and 3.0 Blbs of copper as of December 31, 2013 which give me confidence regarding future production capabilities. Company insiders have purchased approximately one million shares year-to-date, which is a strong vote of confidence by management regarding their view of the future potential of the company.
Acquisition of Bayfield Ventures and starting of RainyField production will be positive for the company and will help Newgold reduce its cost of production further.
Key Risks
Any significant correction in gold, silver and copper prices will put pressure on operating margins and cash flows. I suggest keeping a mental stop-loss of 1100$/ounce for gold, 15$/ounce for silver and 2.70$/ounce for copper, in which case it will be more prudent to exit this position.
Disclosure: The author has no positions in any stocks mentioned, and no plans to initiate any positions within the next 72 hours.
The author wrote this article themselves, and it expresses their own opinions. The author is not receiving compensation for it (other than from Seeking Alpha). The author has no business relationship with any company whose stock is mentioned in this article.