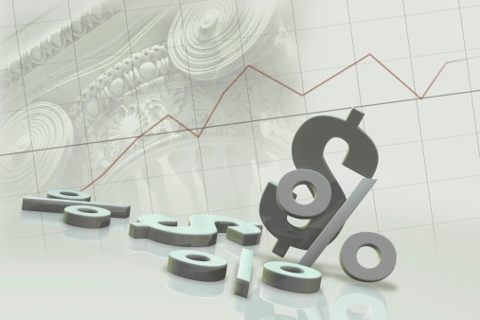 BlackRock's exchange traded fund business, iShares, recently launched its first floating rate note ETF, supplementing its growing line of fixed-income ETFs with an investment vehicle for an environment of rising rates.
The new iShares Floating Rate Note Fund (NYSEArca: FLOT) tries to reflect the performance of the Barclays Capital US Floating Rate Note < 5 Years Index, which is a market cap weighted index that measures the performance of U.S. dollar denominated, investment-grade, floating rate notes with less than five years to maturity. The Fund has an expense ratio of 0.20% and has 59 holdings.
Sector allocations include: Financial Institutions 50.67%, Agencies 20.03%, Industrial 14.77%, Financial 9.92%, Local Authorities 1.50%, Supranational 1.01%, Utility 1.00% and Other 1.09%.
Floating rate notes are bonds that pay investors a variable rate coupon instead of the fixed rate coupon that most fixed-income assets provide. By issuing floating rate notes, issuers can capitalize on potentially lower borrowing costs compared to fixed rate bonds.
"The value of floating rate bonds fluctuates much less in response to market interest rate movements than the value of fixed-rate bonds," stated Russ Koesterich, iShares Chief Investment Strategist at BlackRock, in a press release. "They can be a key instrument to help fixed-income investors insulate their portfolio in a rising inflation environment. While we don't see this as a near term threat, we still believe that interest rates are likely to rise, arguably substantially, in 2012 and beyond."
"FLOT can serve several roles in an investor's portfolio," commented Matt Tucker, iShares Head of Fixed Income Strategy at BlackRock. "It can provide investors with an opportunity to reduce exposure to interest rate risk in the portfolio. In addition, it can serve as a diversifier within traditional fixed income, as well as multi-asset class portfolios. Investors can also use FLOT to gain exposure to credit with less interest rate exposure or as a complement other short duration strategies."
However, investors need to be aware that the securities are unsecured obligations of the issuer, which means that invetors will still have to watch for credit risks of the issuer, writes Matt Tucker for iShares Blog. As credit spreads widen, floating rate notes may begin to dip. Additionally, floating rate notes should not be confused with floating rate loans, which are more commonly known as bank loans or leveraged loans.
Max Chen contributed to this article
.