Adidas AG (ADDYY) is a German multinational corporation that designs and manufactures sports shoes, clothing and accessories. The company is based in Herzogenaurach, Bavaria, Germany. And is the holding company for the Adidas Group, which consists of the Reebok sportswear company, TaylorMade-Adidas golf company (including Ashworth), Rockport, and 9.1% of FC Bayern Munich.
Besides sports footwear, Adidas also produces other products such as bags, shirts, watches, eye-wear and other sports and clothing-related goods. Adidas is the largest sportswear manufacturer in Europe and the second biggest in the world, after Nike (NYSE:NKE).
Briefly put: Adidas is the European counterpart of Nike and is in my opinion seriously underappreciated by the American investment community. Especially now that it is being negatively affected by its Russian activities. However, while many investors are deciding to leave the stock and the company alone, I'll be giving you a few reasons why you shouldn't do this.
To start this article off, I'll be giving the reader a proper introduction to the company and a decent overview on how it has been performing lately. I find this important as I want the reader to see for himself that Adidas has actually been performing quite well on a neutral currency basis and thus that the company's underlying strengths are still present. I've also added some pictures of Adidas' products, so that the American investor can see for himself that Adidas' products are just as nice as Nike's.
Current situation of the Adidas Group
The adidas Group has divided its operating activities into Wholesale, Retail and Other Businesses.
1. The Wholesale segment comprises the adidas and Reebok business activities with retailers. (64% of net sales).
2. The Retail segment comprises the own-retail and e-commerce activities of the adidas and Reebok brands (thus representing direct sales to customers). (25% of net sales)
3. The financial results of TaylorMade-adidas Golf, Rockport, Reebok-CCM Hockey and Other Centrally Managed Brands, which comprise brands such as Y-3 and Five Ten, are aggregated under Other Businesses. (11% of net sales).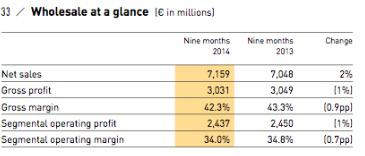 Source
During the first nine months of 2014, adidas' wholesale segment did well despite negative currency effects, caused by the devaluation of currencies such as the Argentina Peso and Brazilian real (Latin America represents 13% of total sales).
Adidas Sport Performance wholesale revenues grew 7% on a currency-neutral basis and 2% in euro terms when including the negative currency effects.
Adidas Originals & Sport Style wholesale revenues increased 4% in the first 9 months of 2014, primarily due to double-digit sales increases of the new and trending adidas NEO label. When including negative currency effects, Originals & Sport style sales increased 1% in euro terms.
Example of an "Adidas Originals & Sport Style" & "NEO" product: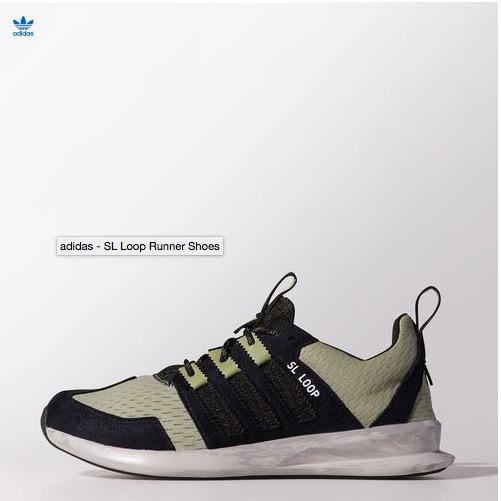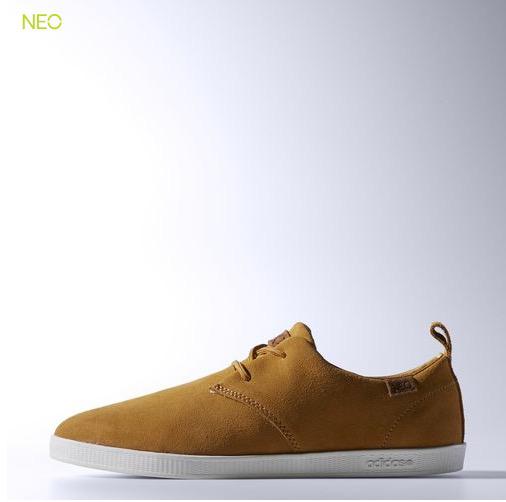 Reebok wholesale revenue increased 2% on a currency-neutral basis and was down -4% in euro terms.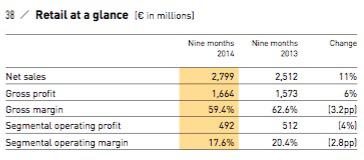 Source.
When looking at Adidas' retail figures, one should notice that its core segments (adidas and Reebok) seem to be alive and kicking. This is very important for the company as most of its sales are coming from this segment and reflect how desired its goods are by consumers directly.
Retail revenues increased 21% on a currency-neutral basis as a result of double-digit sales growth at both adidas and Reebok. Concept stores, factory outlets and concession corners were all up at double-digit rates versus the prior year and Adidas' own eCommerce of adidas and Reebok grew 78% on a currency-neutral basis.
However, currency translation effects negatively impacted segmental revenues in euro terms. This made its sales grow by "only" 11% to €2.799 billion from €2.512 billion in the prior year.
Gross margin in the Retail segment decreased 3.2 percentage points to 59.4% from 62.6% in the first nine months of 2013. As the positive effect from a more favourable product mix was more than offset by a less favourable pricing mix. The company highlights that; the devaluation of the Russian rouble versus the euro and the US dollar was a major headwind in the first nine months of 2014.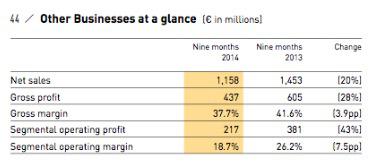 Source.
In the first nine months of 2014, revenues of Other Businesses decreased 17% on a currency-neutral basis, mainly due to double-digit sales declines at TaylorMade-adidas Golf (-30%). While sales at Reebok-CC Hockey (+10%) and Other Centrally Managed Brands (+18%) increased at a double-digit rate, revenues at Rockport were down at a low-single-digit rate (-1%).
In total, currency translation effects negatively impacted revenues in euro terms and total sales of Other Businesses declined 20% to €1.158 billion (vs. 2013: €1.453 billion).
TaylorMade-Adidas Golf Company clearly has been Adidas worst performing brand as it experienced a 30% sales decline from €981 to €673 million during the first nine-months of 2014. The pronounced decrease appears to be due to TaylorMade-adidas Golf's ongoing efforts to clean retail inventories in the golf market. In other words, it had to offer serious discounts in order to get rid of its products.
However, management has responded swiftly to the situation.
TaylorMade-adidas Golf has clearly been our weakest performer, with sales declining 29% on a currency-neutral basis and operating profit deviating by around € 150 million compared to the prior year level. While the sport has structural challenges with participation, the biggest headwind to a faster recovery is the high levels and slow liquidation of old inventories in the marketplace. Therefore, we have remained laser-focused on inventory management, taking a leading and responsible role for the industry cleanup. We chose not to chase sales for the second half of 2014 despite being up against the successful launch of the SLDR driver in the second half last year. We also completed the major elements of the restructuring programme we announced in August, commencing the closure of our Adams Golf facility in Plano, Texas, and reducing our golf segment global workforce by 15%. These actions amounted to a charge of around € 10 million in the third quarter. As a result of all these steps, I am confident we will stabilize and grow sales and margins in 2015, returning the segment to profitable levels.
So to wrap it all up, here's an overview of what management was expecting for 2014 and how the first nine months have been, when excluding any currency changes.
| | | |
| --- | --- | --- |
| Adidas Group | Outlook 2014 (made in 2013) | First 9-months 2014 |
| Wholesale | 5% growth | 4% growth |
| Retail | 8% - 12% growth | 21% growth |
| Other Brands | 1% - 5% growth | 18% growth |
| Taylormade-Golf | 1% - 5% growth | 30% decline |
| Rockport | 5% - 9% growth | 1% decline |
| Reebock Hockey | 5% growth | 10% growth |
*These figures are excluding negative currency translations.
Retail, grew 21% vs. an expected 12%, which is a clear indication how much Adidas' products are being desired at the moment. Retail represents 25% of total net sales, so this is a great figure for the company.
Reebok Hockey also enjoyed a growth spurt of 10% growth vs. an expected 5% growth rate.
Other brands enjoyed a staggering 18% growth - also easily beating expectations.
And wholesales met expectations with a single-mid-digit growth; also really important for the company as 67% of total net sales is coming from this segment.
Only Taylormade-Golf has been seriously disappointing, but is far less important for the company than Retail, Other Brands and Wholesales.
Now let's take a look at profitability:
| | | |
| --- | --- | --- |
| Adidas Group | Outlook 2014 (made in 2013) | First 9-months 2014 |
| Gross Margin | 49.5% - 49.8% | 48.5% |
| Operating Margin | 8.5% - 9.0% | 8.3% |
| Net Borrowings/ebitda | below 2 | 0.4 |
| Net income | €830 Mil. - 930€ Mil. or $1.02 Bil. - $1.14 Bil. | €630 Mil. or $774.9 Mil. |
(These figures are including the negative currency fluctuations)
Gross margins fell short despite strong sales figures.
Operating margin fell short despite strong sales figures.
And net income will fall short by 25% despite very strong sale figures in all of its markets.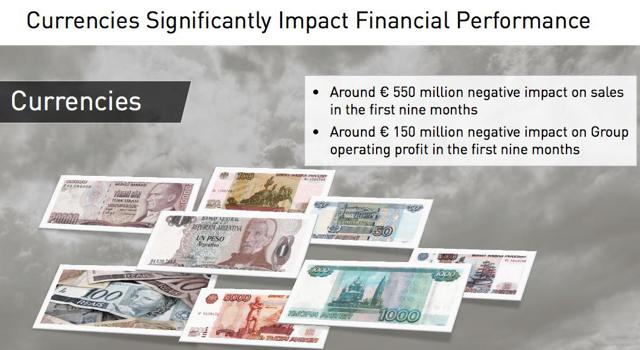 By now I hope the reader notices that Adidas' performance was generally good (except for its Golf business) but suffered from the ongoing depreciation of foreign currencies, as €550 million in total revenue got wiped out because of it and at least €150 million in operating profit was lost due to negative effects resulting from less favourable hedging rates and foreign currency devaluation as well as higher input costs.
Our financial performance in 2014 has not lived up to our high standards. Although we have enjoyed encouraging and solid top-line growth in the majority of our key categories and markets, significant negative headwinds from our golf business, weakening consumer sentiment in Russia/CIS and unfavourable currency movements have impeded us from growing our bottom line. - CEO Adidas: Letter to shareholders.
Because of all this, the company had no other choice than to lower its net income forecast with ~25% to €650 million in its July report while first expecting €830 - €930 million. Consequently, this 25% reduction in expected net income has caused Adidas share price to plummet ~30% since the start of the year.
The company already booked €630 million in net profits during its first 9 months of the year, so one should think that it would be rather easy for Adidas to beat its own €650 million forecast for the full year as it has still 3 months to go.
However, Q4 has never really been super impressive for Adidas (~20 million net profit max) and especially with the further decline of the rouble, there's not really much hope for investors that Adidas will beat its forecast of €20 million net income during the fourth quarter.
Dealing with Russia

The above stated photo contains a graph of the RUB vs. EUR during 2014 so far. Source.
As one can see, the rouble lost ~10% of its value compared to the euro during the first nine months of 2014. This made the company lose a few percentage points in gross margin so far (gross margin for the first nine months was 48.5% while first forecasting 49.8%).
Moving forward, things will get worse for Adidas as the Russian rouble lost another 30% of its value since the end of September. This makes it very likely that Adidas will again lose some percentage points of its margins despite the company's attempts to keep the damage as small as possible. (I expect the ongoing decline to cause gross margins for full 2014 to slide further, towards 47.3%).
However, investors should not lose sight of the bigger picture here. Its exposure to Russia and the emerging markets remain serious growth drivers for the company and should pay of in the long run despite short-term headwinds.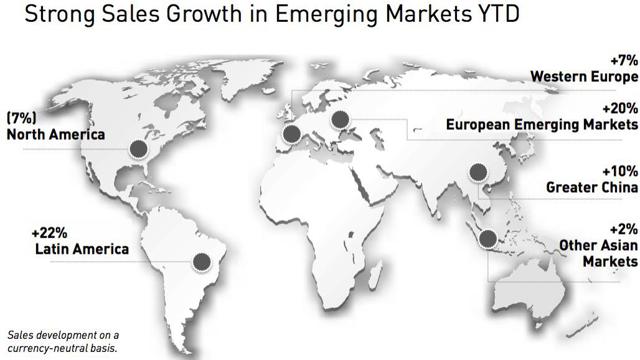 Management is very much aware of the problems it is facing in this market, and seems to be undertaking appropriate action:
Turning to Russia/CIS, a market that is highly prosperous for us but also facing significant near-term challenges. In the first nine months, sales in Russia/CIS increased 18%. While this is positive, negative effects from the Russian rouble, higher promotional activity as a result of weakening consumer sentiment and our efforts to accelerate inventory reduction significantly impacted our margins and therefore our results by around €100 million compared to our initial plan for the year.

We have an enviable and strong position in Russia/CIS, being one of the most established and desired consumer brands with a wide-reaching network of over 1,100 stores. While we firmly believe in the long-term potential of the market, due to the rapid depreciation of the Russian rouble, which hit a record low today, and the considerable risk of further deterioration in consumer spending, the short-term fundamentals of the business have changed materially. This warrants an even heightened level of capital and risk management as we plan for 2015.

Therefore, we have and will continue working on accelerating our real estate and inventory management initiatives. This has resulted in net store closures in Russia/CIS of 27 stores since the end of June, and we have reduced our net opening plans even further to around 30 per year for 2014 and 2015. In addition, we continue to work hard on driving down inventory levels, with an ambition to reduce inventories by a double-digit percentage rate in 2014, and to continue reducing absolute levels of inventory in 2015.
The value in Adidas
Further, I believe it is valuable for investors to know that Adidas has an excellent history in paying and growing its dividends. The company usually pays out between 20% and 40% of its net profit. And for 2014 the company is expecting a minimum of €650 million in net income, or €3.2 per share. Which indicates a minimum dividend between €0.64 and €1.28 for fiscal 2014 (although I believe that there is a very high chance that the dividend will be €1.4 again considering that there are no real structural or major troubles within the company and that it doesn't really need its extra cash, as the company recently raised €1 billion in total through two euro bonds at a ridicilously low rate of 1.25% and 2.25%). This would indicate a current yield of 2.3% from Adidas vs. a 1.3% yield from Nike.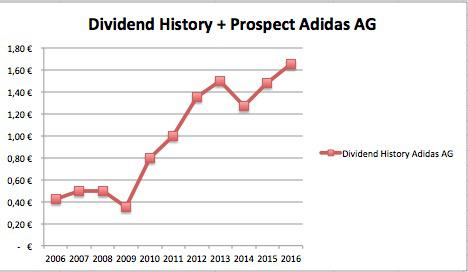 (2014, 2015 and 2016 are based upon a 40% payout ratio of its EPS coming from my earnings model and are not yet confirmed)
From a valuation perspective, the stock is also relatively cheap. Especially when comparing it to Nike.
If Adidas were to report €650 million in net earnings (as assumed by the company), its earnings per share would come in at €3.2, which gives it a P/E ratio of 18 for 2014 vs. Nike's current P/E of 30.
When looking at EV/EBITDA figures, the difference is also quite staggering. EV/EBITDA of Adidas is at 10, while EV/EBITDA for Nike is at 18.
And is Adidas really that different from Nike? - Decide for yourself:
| | | |
| --- | --- | --- |
| | Nike (TTM figures Finviz) | Adidas (2014 expected) |
| Total Sales | $28.81 billion | $15.3 billion |
| Income | $2.88 billion | $812 million |
| Employees | 56.500 | ~50.728 |
| Profit Margin | 10% | 5.3% |
| Operating Margin | 13.3% | 7% |
| Gross Margin | 45.2% | 48.5% |
Nike has a higher net profit margin and a higher operating margin at the moment, as Nike is not being hurt as much by negative currency translations/problems in Russia and is riding the wave of a strong domestic market while Europe is still lagging behind for Adidas.
This makes Adidas look bad, while it has actually been growing its margins on a very consistent basis.
| | | | | | |
| --- | --- | --- | --- | --- | --- |
| ADIDAS GROUP | 2013 | 2012 | 2011 | 2010 | 2009 |
| Operating margin | 8.7% | 8% | 7.2% | 7.5% | 4.9% |
Operating margin for 2014 would have probably come in at around 9% (following the company's own guidance). So don't stare yourself blind on Adidas' low operating margin for fiscal 2014 of 7.1% (following my estimates).
When using some modest assumptions, my earnings model foresees Adidas to report EPS of around €4.1 by the end of 2016. Here's what I'm assuming and why:
For net sales growth in euros, I've used a 2% growth rate for 2015. As I'm assuming a recovery of the rouble and stabilization in Russia by the end of the first half of 2015. This should support figures in Euro and should cause negative currency effects to wipe out less of its total revenues. Also, when using the company's forecast of 6% sales growth on a currency neutral basis, and then distracting €550 million (the same number as in 2014) that gets wiped out because of the negative currency effects, one also becomes a figure for 2015 close to 2% net sales growth. So the figure is assuming equally harsh circumstances as in 2014. For 2016 I expect net growth in sales to accelerate, but in order to remain cautious, I've also assumed a modest growth of only 2% here.
For 2015 I've assumed a gross margin of 48%, which represents an increase of 0.7 percentage points compared to 2014. I assume this as the company is taking decisive action to protect its margins due to the difficulties it is facing. This, in combination with a small recovery of the rouble for the second part of 2015 or earlier, would then have a decent positive impact on its margins. Further, management expects its Golf business to recover slightly and to increase its margins as well. So a general increase of 0.7 percentage points for 2015 seems therefore justified. For 2016 I've assumed these trends to continue and have therefore chosen a gross margin of 48.5%, indicating another 0.5 percentage point increase.
For operating expenses purposes, I've decided to take 42% of total sales for 2015 and 2016. As this lies in line with previous fiscal years.
Income tax rate percentage lies at 29%, also in line with previous fiscal years.
Amount of shares outstanding has been decreasing year over year due to the share buyback program of €1.5 billion during the next three years. During the latest 4 months of 2014, already ~3.5 million shares got bought back, and so I've assumed the company to buy back around 6 million shares per year for 2015 and 2016. (This figure will vary, according to the company's share price of course).
All of this, leads to the following earnings model: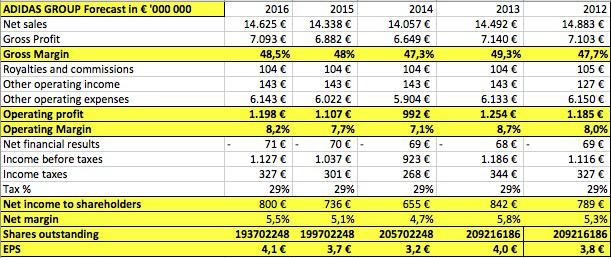 If Adidas were to quote against its 5-year historic P/E ratio of ~18 in 2016, it would quote at ~€73.8 following my assumption (vs. €58 today).
In march 2015, the company will reveal its strategic plan for 2020, which will contain more insights on what the company is hoping to achieve by then. It should be interesting and helpful for investors to compare my assumptions with theirs and then draw conclusions.
Further, there have been some rumors about Reebok and whether or not Adidas might sell it.
First of all, Adidas acquired Reebok in 2005 for $3.8 billion. At first, Reebok performed strong with its Toning shoes (shoes that correct your form) but the brand became Adidas' problem child quickly after. Now, Reebok is mostly focusing on fitness-wear and this seems to be working out (get it). Most recently, the Reebok brand has been experiencing growth for 6 consecutive quarters and seems to be gaining momentium.
During the first 9 months of 2014, Reebok reported €425 million retail, €188 million Reebok CCM-Hockey and €733 million wholesale sales. Good for a combined total of €1.34 billion or ~$1.63 billion.
Example of a Reebok shoe (which looks pretty sweet to be honest):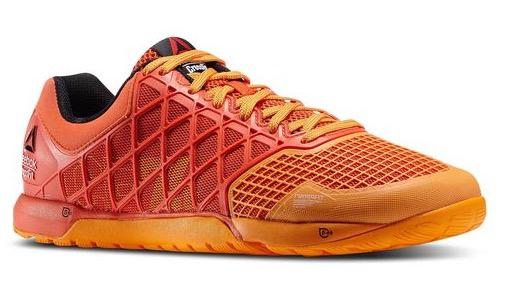 However, despite its recent decent performance, foreign investors (Jynwel Capital) appear to have been pushing Adidas to sell Reebok for $2.1 billion so that it can go its own way. Jynwel Capital apparently believes that Reebok would be more successful when separated from Adidas as Jynwel would provide it with more capital for advertising campaigns and would open more stores.
Adidas' share price rose several percentage points when rumors about the Jynwel Capital's bid were made public. But I don't think this happened because investors are seeing the divorce of the two as a good thing, but rather as a sign of relief that Adidas has options considering its Reebok activities and that Reebok is worth at least $2.1 billion. In my opinion though, it would be quite a shame to get rid of Reebok at a price that lies $1.7 billion under its original purchasing price. Plus, Reebok seems to be gaining momentum and should be able to continue its growth.
At Reebok, we recorded our sixth consecutive quarter of growth, with sales increasing 7% currency-neutral. The brand's positioning in fitness is resonating well around the world, particularly in markets where we are driving our own controlled space agenda. Sales increased at a double-digit rate in Western Europe, European Emerging Markets, Other Asian Markets and Latin America. On a category level, Fitness Training, Walking and Studio were the key drivers, increasing 25%, 30% and 52%, respectively. I fully expect these trends to continue, as we broaden our partnership network and product offering to new and upcoming fitness disciplines. - First nine months of 2014 report.
It would also be weird to sell a brand for $2.1 billion while expecting it to generate $2.4 billion in sales by 2015 (following Adidas' own assumptions). Therefore I believe that a break up between the two for only $2.1 billion would be quite a big mistake from Adidas' side and that it is very unlikely that this will ever happen.
If others find Reebok attractive and want to buy it, it clearly is underappreciated and contains a lot of value. Otherwise no one would want to buy it. This is a clear indication of Reebok's future possibilities within the Adidas group.
Putting it all together
Adidas' core brands are on fire and are gaining momentum: adidas and Reebok both experienced double digit sales growth. One of its less important brands (Adidas Golf) is having some troubles and the company took immediate action in order to turn things around. Management is even convinced that its Golf brand will be able to stabilize or even grow sales and margins during 2015.
Negative currency impacts from countries like Russia, Brazil and Argentina are unfortunate events that are expected to further sabotage the company's strong performances during Q4 and Q1 & Q2 of 2015. The long-term picture is still positive though, as operational activities continue to grow in all of its markets.
A further escalation of the Russian-Ukraine conflict and a lower rouble for a longer period of time, could adversely effect my assumptions and could make the stock fall even further.
But at this point, I have no other choice than to say that the 'negatives' are still not outweighing the positives; a share buy-back of €1.5 billion, a serious discount compared to Nike, still delivering strong operating performances, there's a highlighted interest in Reebok from foreign investors, Adidas offers a strong and growing dividend and is able to get €600 and €400 million loans at rates of 1.25% and 2.25% which is super low. Plus the stock offers a decent upside (+27%) even when using modest and very realistic assumptions that include a weak rouble for 2014 and mid 2015.
Disclosure: The author has no positions in any stocks mentioned, and no plans to initiate any positions within the next 72 hours.
The author wrote this article themselves, and it expresses their own opinions. The author is not receiving compensation for it (other than from Seeking Alpha). The author has no business relationship with any company whose stock is mentioned in this article.
Editor's Note: This article discusses one or more securities that do not trade on a major U.S. exchange. Please be aware of the risks associated with these stocks.