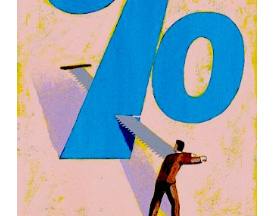 Bond giant Pimco recently introduced an exchange traded fund that targets the short-term segment of the high-yield corporate bond market.
Pimco 0-5 Year High Yield Corporate Bond Index Fund (NYSEArca: HYS), which invests in bonds with shorter maturities than existing "junk" ETFs, uses Pimco's "smart passive" approach to indexing, the Newport Beach, Calif.-based investment manager said.
Bonds with shorter maturities are more attractive to investors who are worried about a rise in interest rates.
"Like the broad high yield corporate bond market, the short-term segment of the high yield corporate bond market has had a low correlation with other asset classes, and historically has produced returns similar to those of equities, but with lower volatility," Pimco said. "The short-term segment of the high-yield market may replicate the desirable return characteristics of the broader spectrum of high-yield bonds, and an investment in the sector may improve portfolio diversification and offer the potential for higher yield."
Pimco said its smart passive approach uses research to "remove credits that can create undesirable risks in the portfolio" and incorporates "real-time views on market liquidity."
Pimco has planted its flag in bond ETFs in recent years and its respected brand name is an obvious draw. Pimco bond guru Bill Gross has been making headlines with his bearish outlook on U.S. Treasury bonds. Pimco's high-profile CEO, Mohamed El-Erian, on Wednesday said Greece and other troubled European countries would default on their debts, Reuters reported.
Pimco Enhanced Short Maturity Strategy Fund (NYSEArca: MINT) and Pimco 1-5 Year U.S. TIPS Index Fund (NYSEArca: STPZ) are examples of successful ETFs the firm has launched that hold more than $1 billion in assets.
High-yield bond ETFs such as SPDR Barclays Capital High Yield Bond (NYSEArca: JNK) and iShares iBoxx $ High Yield Corporate Bond Fund (NYSEArca: HYG) plunged last week but have bounced back.
Last Thursday, high-yield ETFs traded at a discount to net asset value, according to the iShares blog.
Pimco 1-5 Year U.S. TIPS Index Fund
Tisha Guerrero contributed to this article.