Investors all around the world receive alerts when certain stocks near their 52-week lows. Some use these alerts to try to come up with actionable ideas to invest on. Those alerts have been lighting up screens for investors far and wide indicating that McDonald's (NYSE:MCD) stock has neared its 52-week low. However, they should take pause before throwing money into this stock.
The Giant Stumbles
McDonald's has long dominated the fast food space in the United States and many other countries. However, McDonald's has seen a spate of bad news as of late. They have also made some critical errors in their product offerings.
For one thing, earlier this year, McDonald's was punished for trying to sell their "Mighty Wings" for a dollar a wing. This price point was never going to hold up with their price conscious customers. In fact, according to writer Timothy Green at Fool.com, McDonald's was left with some 10 million pounds of chicken wings on their hands. To fix this problem the company made an about face and started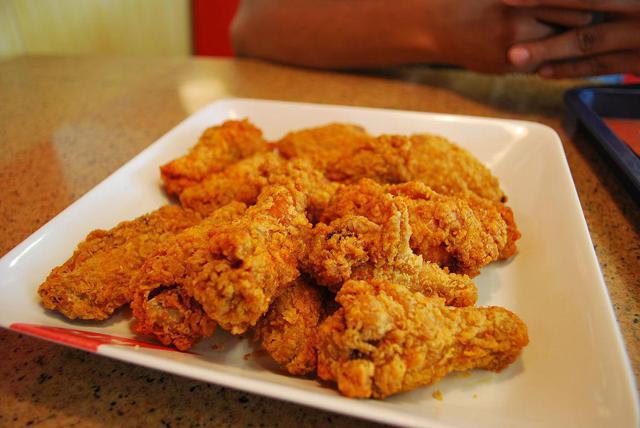 charging $3 for a five pack of the wings. However, it took sagging sales (and excess inventory) in those wings before the company realized the mistake that it had made. Every company is entitled to make mistakes from time to time, but to make such a basic one is truly unforgivable.
Problems like this are just the tip of the iceberg for McDonald's though. They have a much worse problem on their hands. That is that much of the population is starting to become more health conscious and lose their appetite for fast food.
Popularity Of McDonald's Slumps, Particularly Among Millennials
As we all know, Millennials are the most sought after demographic in the world of business and marketing. This generation is the largest ever and has buying power and influence that is unmatched by previous generations at the same age. So how is McDonald's doing with Millennials? Not so well. Consider this quote from the Wall Street Journal's website,
The percentage of people age 19 to 21 in the U.S. who visited McDonald's monthly has fallen by 12.9 percentage points since the beginning of 2011, according to Technomic, while the percentage of customers age 22 to 37 visiting monthly during that period has been flat.
Not only are Millennials dumping the chain, but other generations are not picking up the slack. It should be worrying to shareholders who are relying on increasing revenues and earnings going forward. If those revenues are not going to be powered by Millennials, then who is going to provide them? At the moment, it seems like no one will.
McDonald's Struggles To Find A Solution
The problems facing McDonald's do not seem to be something that only requires a quick fix. It doesn't seem as though a little innovative thinking or another personality can bring the golden arches back from their slump. It is not for lack of trying though. Just in October, McDonald's announced that they would replace their head of US operations once again.
This move is a sign that at least McDonald's upper management understands that it has a problem. However, it also shines a light on the fact that they have yet to come up with a solution. No grand solutions have been announced as of yet either.
These issues are likely a big part of the reason for slacking results as of late. Though it may seem risky to go short against such a powerful corporation, the brave of heart may decide to make that choice. If current trends carry on, this brave bet may pay off handsomely.
Disclosure: The author has no positions in any stocks mentioned, and no plans to initiate any positions within the next 72 hours.
The author wrote this article themselves, and it expresses their own opinions. The author is not receiving compensation for it (other than from Seeking Alpha). The author has no business relationship with any company whose stock is mentioned in this article.