Since late October alone, there have been five (5!) different Seeking Alpha authors with bullish articles on The Habit Restaurants (NASDAQ:HABT). To give investors a more balanced view, we wanted to weigh in with our lone bearish sentiment.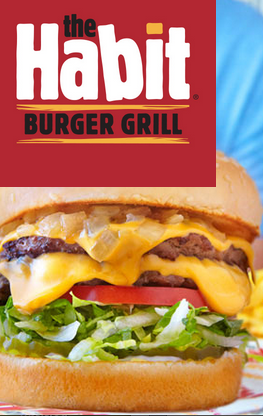 Source: thehabitburger.com
The Habit Restaurants is a fast casual burger grill specializing in made-to-order burgers and sandwiches. Apparently, The Habit makes a mean burger that consumers love. That's great - after all, we're still green with envy at investors who got in early to enjoy Chipotle Mexican Grill (NYSE:CMG)'s excellent returns since its IPO in 2006.
Yet, HABT didn't catch our attention because of its great burgers. It caught our attention because of its terrible return on assets (-14.18%), terrible return on equity (-10.4%), and its correspondingly high P/E TTM (233.0), according to Gurufocus. So, we set out to answer the question could The Habit be the next Chipotle? Can we overlook these problems in hopes of being rewarded the way Chipotle shareholders were? In this brief article, we're going to outline our reasons why we think the HABIT is no CMG, and why you may want to avoid The Habit like... well, a bad habit.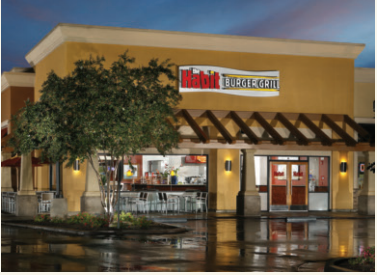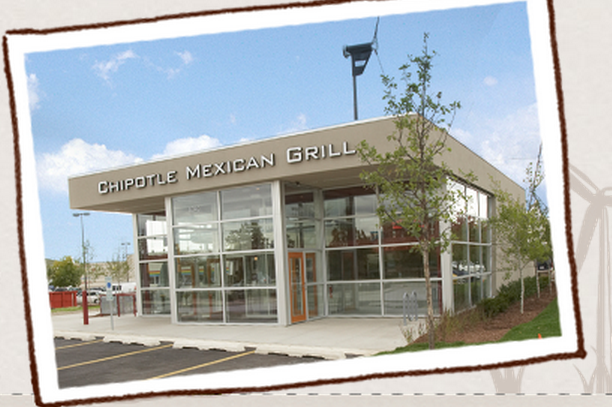 Source: thehabitburger.com, chipotle.com
Since HABT is so new, there are few value measures we can use to judge it. Nevertheless, let's examine the few metrics for HABT that we can and compare them to their peers at similar stages of development.
Investors are certainly hoping The Habit will follow Chipotle's excellent run - instead of, say, the next pop-and-fizzle of Krispy Kreme Doughnuts (KKD). The difference is tremendous: you want to be the investor who buys the CMG, not KKD: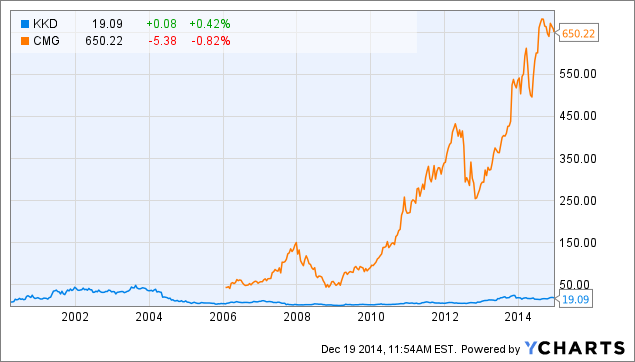 Source: YCharts
On first blush, The Habit looks more expensive and less profitable than its competitors in the Restaurant industry on almost every metric. Its P/E is at a very high 230.6, while its ROA is at a low -10.4% and ROE an anemic -17.95%.

Source: Gurufocus and author's compilation
Perhaps this combination of expensive stock and poor return results are normal for restaurants post-IPO. If HABT is the next CMG, perhaps CMG offered investors the same kind of metrics around the time of its IPO in 2006?
Source: YCharts
No. It seems that, in contrast to HABT, CMG has always offered investors a healthy, positive ROE and ROA above 7.5% and 6%, at a minimum.
But perhaps CMG investors paid a higher premium for relatively high and growing return on asset and return on equity figures?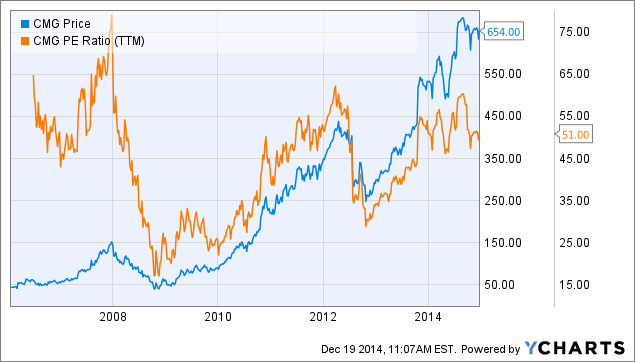 Source: YCharts
Again, no. Quite the contrary, CMG investors paid a lot less for much more value. In CMG's entire history, investors have never been willing to pay more than approximately 75x earnings and that was for a very brief time. At the moment, this much more profitable fast food restaurant is sporting a much less lofty (compared to The Habit) P/E of 51.
Unfortunately, HABT's run up in price looks a lot more like the excitement over Krispy Kreme's back in 2004, when its P/E skyrocketed to 325. Eventually, KKD's P/E - and its stock - settled back down to earth.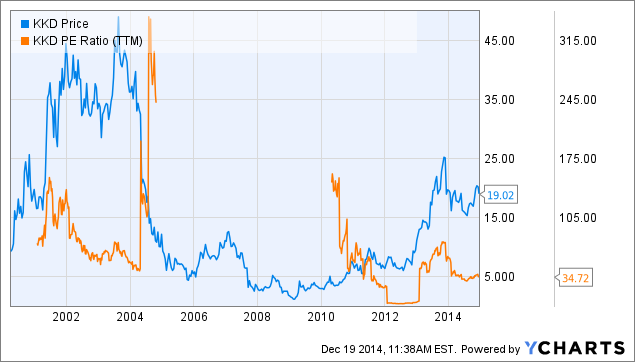 Source: YCharts
A significant difference between HABT and KKD is that the latter enjoyed a better ROA and ROE (north of 10%) around the time of its IPO than HABT presents investors one month after its IPO (-10% and -17%, respectively).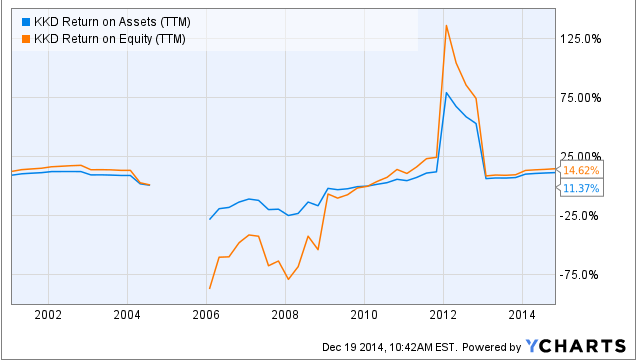 Source: YCharts
Of course, HABT still has a lot of expanding to do - perhaps that will help. Yet, HABT offers the lowest operating margin and net margin of all the companies we looked at - meaning that HABT makes less than its competitors on each dollar of sales. A healthy operating margin is required for a company to be able to pay for its fixed costs and expand from operations rather than needing to tap sources of capital again. We think this relatively poor operating margin is a bad sign going forward.
Finally, putting things in current context, HABT's high EV/EBITDA is too expensive at 90.18. On this metric, CMG looks better at 25.58, and KKD looks even better at 19.77, and McDonald's (NYSE:MCD) is looking like great value (at 10.39) - with a low P/E and high returns to boot.
Source: Seeking Alpha
Conclusion
It doesn't look like The Habit is likely to be the Chipotle Mexican Grill. If we're forced to make a comparison, we feel it looks more like Krispy Kreme Doughnuts based on, for instance, their high P/Es around their IPO. We feel that, compared to CMG, HABT investors are willing to pay a lot more for a lot less profit. We recommend that excited HABT investors kick The Habit like a bad habit in favor of one of its more profitable peers - at least, until prices drop or margins show signs of improvement.
Disclosure: The author has no positions in any stocks mentioned, and no plans to initiate any positions within the next 72 hours.
The author wrote this article themselves, and it expresses their own opinions. The author is not receiving compensation for it (other than from Seeking Alpha). The author has no business relationship with any company whose stock is mentioned in this article.