Why Own Gold?
There are many reasons to own gold. You may have your own reasons, too. However, that does not answer the question of how to buy it inexpensively.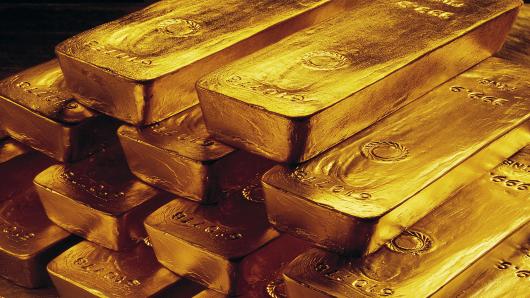 Buying at a Discount to Spot
One option to consider is this - you can own gold beneath its spot price by writing calls on SPDR Gold Trust (NYSEARCA:GLD) and purchasing Central GoldTrust (NYSEMKT:GTU).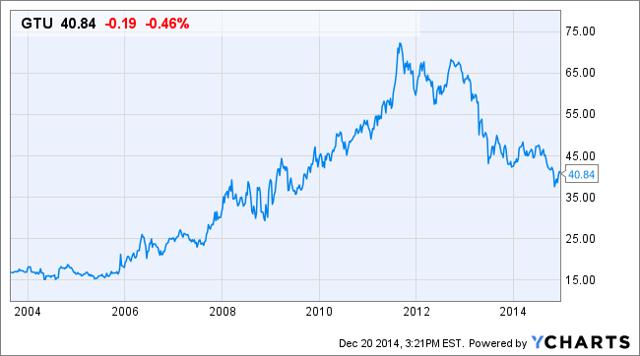 GoldTrust offers a convenient, cost-effective way to invest in gold bullion in international banker bar form. It currently costs $40.84 per unit and has a net asset value/NAV per unit of $44.19. The NAV is 97.9% gold bullion, 0.9% gold certificates, and 1.2% cash. There is no counterparty risk because they do not loan or encumber their bullion. Their expense ratio is a low 0.28% of assets. One can hold closed-end funds such as this for a year in order to qualify for long-term tax treatment. In short, GTU allows you to own gold for a substantial discount of almost 8% beneath the spot price of gold, which equates to a discount of over 11% beneath the price of common alternative ways of holding physical gold.
2 Ways to Offload Gold Price Risk
The only risk of owning GTU is the price of gold. What are the best ways to capture GTU's discount while offloading gold price risk? Here are two potential solutions. One straightforward solution would be to write calls on SPDR Gold Trust (GLD) against the GTU position. For example, one might consider the GLD December 18, 2015 $115 calls, which last traded at $8.13. This captures about 7% of premium a year on a security that trades quite close to its NAV in gold but should otherwise correlate perfectly with GTU.

A second option would be to write calls on the two times leveraged ProShares Ultra Gold (NYSEARCA:UGL), this time writing calls an amount of UGL equal to the cost of half of the GTU position. For example, the July 17, 2015 $40 calls last traded at $4.05. If you could write such contracts twice a year in GTU, that would capture about 20% of premium a year while hedging against gold price risk. This tactic has the additional virtue of exploiting the constant leverage trap for profit.
Conclusion
An ounce of gold currently costs approximately $1,194. However, most practical ways of actually purchasing an ounce costs a premium to spot. For example, 2014 1 oz American Gold Eagles cost around $1,249.50, which is a premium of over 4%. Additional costs could include insurance, security, or a safe deposit box.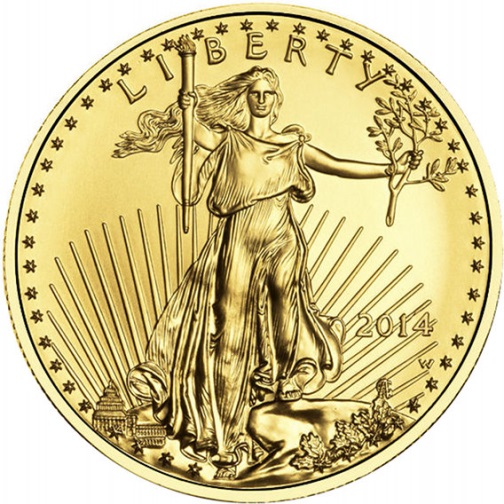 One can save enough by buying GTU instead that a purchase of as few as 357 shares buys you the equivalent of a one ounce gold coin for free.
Disclosure: The author is long GTU.
The author wrote this article themselves, and it expresses their own opinions. The author is not receiving compensation for it (other than from Seeking Alpha). The author has no business relationship with any company whose stock is mentioned in this article.
Additional disclosure: Chris DeMuth Jr is a portfolio manager at Rangeley Capital. Rangeley invests with a margin of safety by buying securities at deep discounts to their intrinsic value and unlocking that value through corporate events. In order to maximize total returns for our investors, we reserve the right to make investment decisions regarding any security without further notification except where such notification is required by law.